Third-Party Reddit App Apollo Shutting Down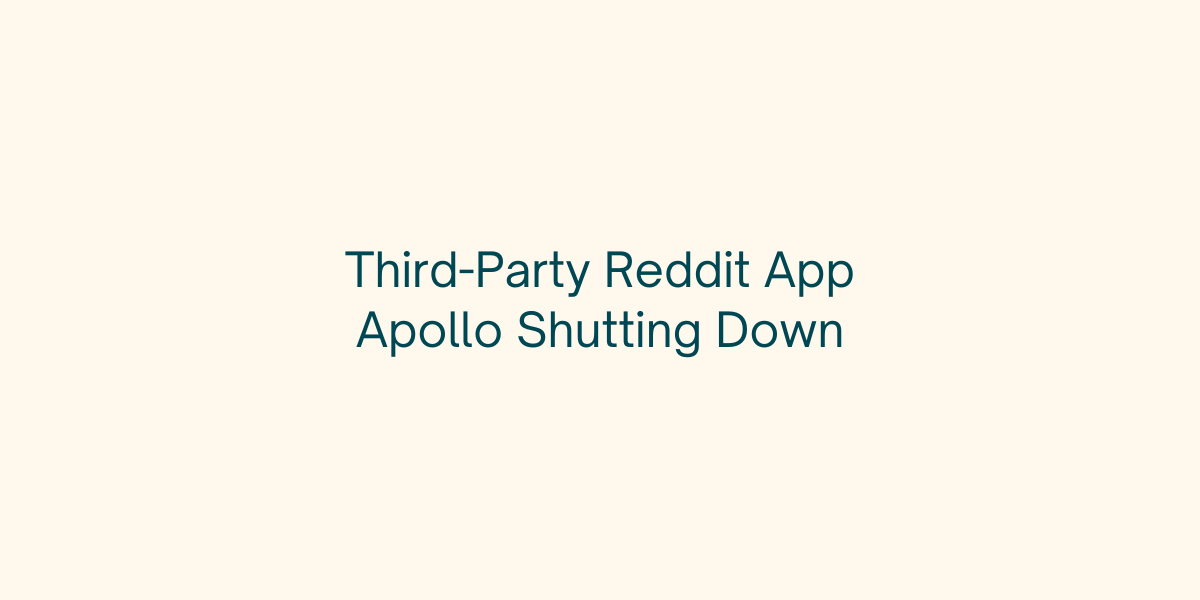 Popular third-party Reddit app Apollo will shut down on 30th June because Reddit will require developers to pay an unreasonable amount to access its API. Users who rely on the Apollo app will undoubtedly be disappointed by this turn of events.
On Twitter, Christian Selig said, "Reddit's recent decisions and actions have unfortunately made it impossible for Apollo to continue." He took to Reddit to further explain what happened.
Apollo will close down on June 30th. Reddit's recent decisions and actions have unfortunately made it impossible for Apollo to continue. Thank you so, so much for all the support over the years. ❤️ https://t.co/HOJaLMW8fx

— Christian Selig (@ChristianSelig) June 8, 2023
Based on Reddit's current plans for the API pricing, he would have to pay more than $20 million per year to operate the app. "Going from a free API for eight years to suddenly incurring massive costs is not something I can feasibly do work with only 30 days," Selig wrote. "It's just not economically feasible. It's much cheaper for me to shut down."
Selig has attempted to work out a deal with Reddit, but they have no plan to offer a more reasonable API pricing. Reddit has also made claims that Selig tried to blackmail the company for $10 million and that he's been operating Apollo inefficiently. However, a transcript of a call with CEO Steve Huffman and Selig debunks the blackmail allegations, and the company has been unable to provide Selig with more information on how the app can be improved to cut down on API usage.
Selig does believe he could rewrite code to make Apollo more efficient in the long run. However, Reddit has provided only 30 days for him to implement code changes, migrate users, and make other updates. The timing is just another reason that he's not able to make Apollo work with the new API pricing.
"It shows why I've finally concluded that I don't think this situation is recoverable," Selig wrote in his post. "If Reddit is willing to stoop to such deep lows as to slander individuals with blatant lies to get community favor back, I no longer have any faith they want this to work, or ever did."
Selig will delete Apollo's API token on the evening of June 30th PST to avoid incurring charges. Until that point, Apollo should continue to operate as it has. After that date, attempts to connect to the Reddit API will fail.