Rapyd's $610M PayU Acquisition Propels Global Fintech Expansion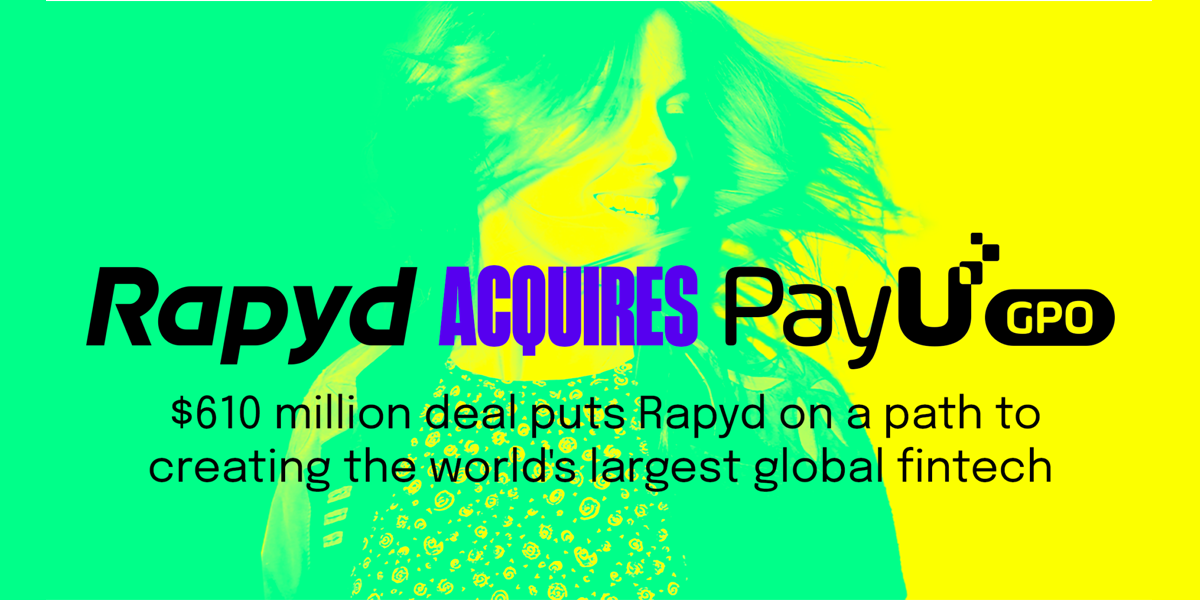 In a game-changing move, Rapyd, the fintech-as-a-service startup, takes a significant leap forward by acquiring a substantial piece of PayU, the payments group of internet giant Prosus, for a whopping $610 million. This strategic acquisition is set to supercharge Rapyd's global payments operations. It is also set to fuel its expansion into emerging markets, firmly positioning the company as a key player in the rapidly evolving fintech landscape.
Rapyd's CEO and co-founder, Arik Shtilman, unveils the financing plan for the acquisition, which will be supported by a new funding round of $700 million. This impressive financial backing not only underscores Rapyd's ambitious growth plans but also reflects the unwavering confidence of investors in the company's bright future. While Prosus divests a part of PayU, it strategically retains a focus on key regions like India, Turkey, and Southeast Asia, bolstering its presence in lucrative high-growth markets.
Empowering Rapyd's Global Footprint:
By acquiring PayU's Global Payment Organisation (GPO), Rapyd dramatically expands its global reach, securing a presence in 41 licensed or regulated countries. This strategic move unlocks a wealth of opportunities for Rapyd, offering a broader range of card-acquiring capabilities across Latin America and parts of Europe. Complementing its arsenal of over 1,200 local payment methods, Rapyd is poised to deliver cutting-edge financial services to its vast customer base, including influential enterprises like Meta, Netflix, Adidas, and Inditex (owner of Zara).
Additionally, the PayU acquisition is pivotal for Rapyd's prospective initial public offering (IPO). While evaluating the ideal timing for this momentous event, the successful financing of the PayU deal places Rapyd in an advantageous position to raise additional funds. Additionally, to propel the company into a new phase of growth. Rapyd's IPO journey will be shaped by market conditions, investor sentiment, and the imperative to fund future global expansion initiatives.
 Navigating a Challenging Fintech Landscape:
Rapyd seizes market opportunities with PayU's GPO acquisition amid economic uncertainties and increased regulatory scrutiny. The deal highlights Rapyd's resilience and adaptability, positioning it to thrive amidst challenges. Leveraging expanded capabilities, Rapyd aims to revolutionize global payments and foster financial inclusion.
Rapyd's $610 million acquisition of PayU fuels global expansion and reinforces payment offerings. The successful deal and regulatory clearance prime Rapyd for potential IPO plans. As Rapyd continues its growth journey, all eyes are on this fintech trailblazer, paving the way for financial empowerment and digital innovation worldwide.