Socket bags a successful $20 million!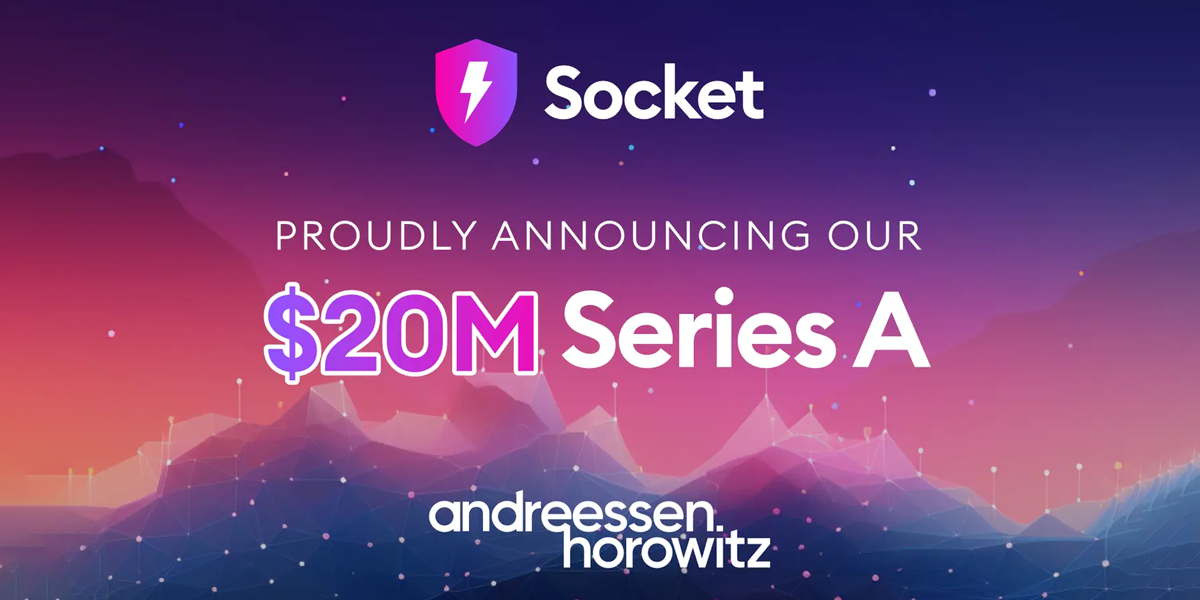 Socket, a leading cybersecurity startup, has secured a $20 million investment in a Series A round led by Andreessen Horowitz. The tranche had participation from Abstract Ventures, Wndrco, Unusual Ventures, and an impressively high-profile list of angel investors, including the co-founders of Box (Aaron Levie), Figma (Dylan Field), Okta (Frederic Kerrest), Vercel (Guillermo Rauch) and Eventbrite (Julia and Kevin Hartz).
Open-source software has become the backbone of the modern technology landscape, enabling businesses to build innovative solutions cost-effectively. However, it also presents inherent security risks, as malicious actors can exploit vulnerabilities in open-source components. Socket addresses this critical concern by providing comprehensive security solutions tailored for open-source software.
The recent funding round marks a significant milestone for Socket, as it demonstrates the increasing recognition of the importance of open-source security in today's digital landscape. The company's platform offers a proactive approach to identifying and limiting security risks in open-source software, ensuring businesses can confidently deploy and utilize these resources without compromising their cybersecurity.
Socket's cutting-edge technology uses advanced scanning techniques and machine learning algorithms to analyze open-source components for potential vulnerabilities, license compliance issues, and other security risks. By continuously monitoring and updating its database of known vulnerabilities, Socket provides real-time insights to its clients, enabling them to take prompt action and implement necessary security measures.
Feross Aboukhadijeh, CEO of Socket expressed his excitement about the investment, stating, "Over the past decade, it's become clear that open source software has won," Aboukhadijeh told TechCrunch in an email interview. "Sharing code freely has made it drastically cheaper and faster to build software — and tech innovation has accelerated as a result. But security has often been an afterthought. New technology spreads because it's useful, not because it's safe. Criminals are exploiting the trust in open source software to carry out brazen attacks that spread destructive malware."
Socket assists firms in identifying vulnerabilities and successfully managing open-source usage. Socket allows educated software decisions by providing information regarding license compliance and associated hazards. The $20 million investment will be utilized in cybersecurity research, increase its team, and combat evolving threats. Socket's revolutionary open-source security method becomes a critical ally as businesses face complex cyber concerns. Cybersecurity is critical in today's linked world, and Socket's commitment to safeguarding open-source software builds trust and resilience.