Tromzo Secures $8M to Lead AI-Driven App Security Monitoring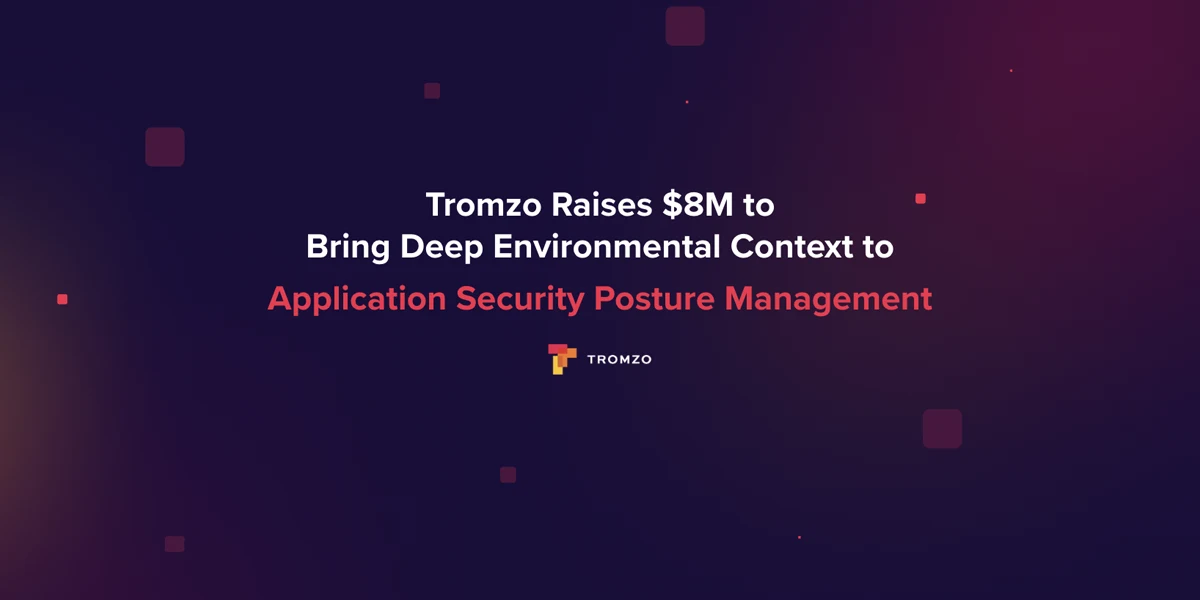 Tromzo, a cybersecurity firm, raised an additional $8 million in an oversubscribed seed round led by Venture Guides. Other new investors include Alumni Ventures, Uncorrelated Ventures, and many current investors. Previously, the firm announced an investment from Innovation Endeavours and more than 25 top CISOs, including Caleb Sima (Robinhood), Adam Glick (SimpliSafe), and Steve Pugh (ICE/NYSE), through Silicon Valley CISO Investments.
Tromzo intends to use the fresh funds to accelerate its growth, increase its product offerings, and strengthen its market position. Industry analysts validate the founders' efforts and drive the startup into an exponential development trajectory. This investment round enables Tromzo to capitalize on the rapidly expanding ASPM industry by providing a unique, AI-powered solution to business security concerns. Tromzo is well-positioned to offer efficient, effective, and responsive security solutions as the industry expands.
Harshil Parikh, CEO & Co-founder of Tromzo, said, "The reason we're seeing this explosive growth at Tromzo, is not just because every security team is drowning in thousands of alerts a day from multiple security scanners, but also because our technology brings a differentiated context based approach to automating the entire risk remediation lifecycle."
Basis for Tromzo Foundation:
Tromza makes enterprise security more efficient and responsive. Parikh and Chitalia both perceive flaws in security and technological specialists.  As cloud-native designs and DevOps pipelines grow more common, the requirement becomes more pressing and complex.
"By leveraging context from Intelligence Graph and using LLMs/AI, our customers are able to tune out irrelevant noise from the variety of security scanners and automate the remediation lifecycle of their most pressing security risks," said Harshit Chitalia, CTO and Co-founder of Tromzo.
AI Usage and Enhanced Data Security:
The innovative solution to ASPM uses AI to manage the complexities of security data. Tromzo can give context around vulnerabilities and prioritize the essential risks owing to this integrated mapping. According to Parikh, the startup's Fortune 500 customers have utilized the platform to acquire "100% visibility" into their environments and save remediation time.
Ben Holzman, Partner at Venture Guides, said "Tromzo's founders, with their unique blend of security domain expertise and software development backgrounds, are the best team to address this challenge. Tromzo's Intelligence Graph uniquely addresses this very timely and important problem, and we are proud to back their ambitious vision."