Bits & Pretzels Celebrates 10th Year with Smash Hit Event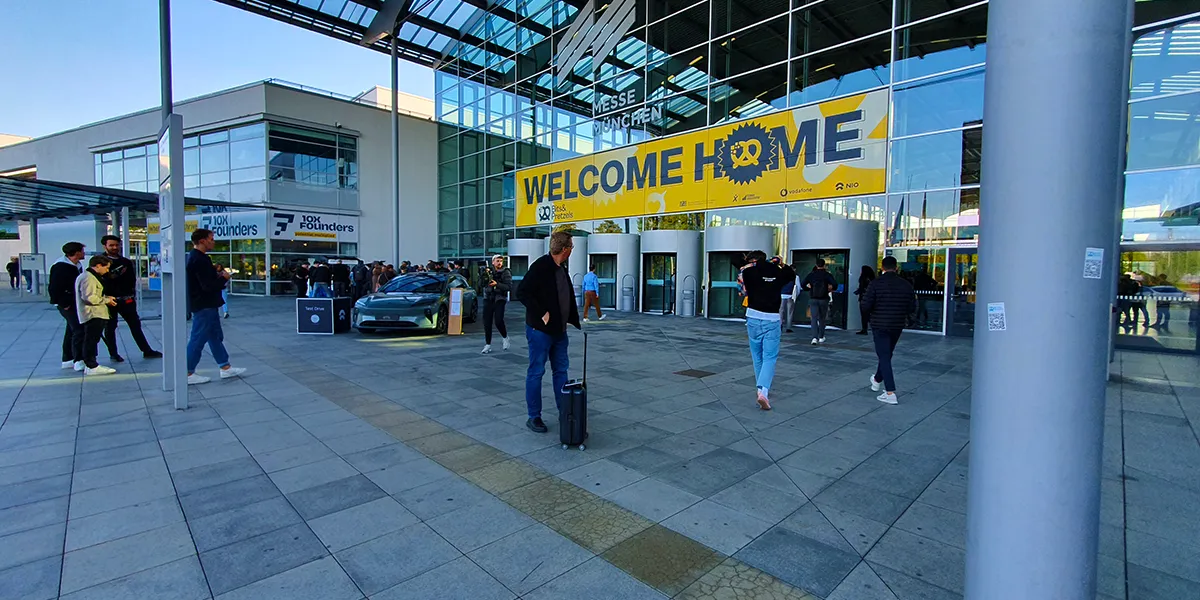 Bits & Pretzels, Munich's premier startup conference, marked a significant milestone this year, celebrating its 10th anniversary with a grand event from September 24th to 26th, 2023. A surprise cake-cutting celebrated the 10th anniversary.
They had approximately 5,000 attendees from startups, investors, corporates, and experts. The speaker lineup was brilliant and diverse, with experience from all across the globe. They had Oliver Kahn, Alexander Rinke (Co-Founder and Co-CEO of Celonis), Hanno Renner (Co-Founder and CEO of Personio), Dr. Steffen Greubel (CEO of Metro AG), and Keynote by Michelle Obama.
Three days filled with networking, discussions, and knowledge
The three days were intense, filled with networking, inspiring talks, information panel discussions, and workshops. The third day was focused on attending the October Fest in Munich and talking to fellow professionals. Startups and corporates also had stalls to showcase their products and explore synergies. The startups differed on both days, allowing the founders to network.
The event was hosted at the Messe München (Munich Trade Fair), one of the largest exhibition centers in Germany and Europe. And the weather was enjoyable as well, so people enjoyed the sun and networked.
We had talked to Nataliia Varhich, the PR & Communication Manager at EASE, who shared some insights from Bits & Pretzels: "Our Ukraine Country Pavilion showcased four distinguished Ukrainian startups. We met some great people and collaborated with Munich Innovation Ecosystem/AI+MUNICH and Bayerische KI-Agentur – baiosphere to cultivate a communal presence in Germany. This event was a game-changer for Ukrainian startups, linking us with potential investors and customers, including Exist!
Munich-based startup PointTwelve won the Munich Startup Special Price award, a €2,500 award presented by MGH's project. The prize was awarded during the networking day at the October Fest Schottenhamel tent.
The keynote on the second day of the event was by Michelle Obama, where she shared about enoughness, resilience, vulnerability, leadership, and empathy. Sessions ranged from understanding different financial alternatives for funding to the spotlight stage, where high-growth trajectory startups were presenting.
Tanja Knoeller, Ecosystem Management AI+MUNICH told Xtartup Bar, "I'm always impressed by what the Bits & Pretzels guys come up with every year, how much more they can do, and what kind of reach the bits have generated. I am proud to be part of the Munich innovation and start-up ecosystem. But what I love most about this conference is that I always meet new and exciting people and old friends. It's the mixture that makes it."
Founders and team members met investors, experts, corporates
We also heard stories from multiple founders about their innovative products, startups, and journeys. Networking goes beyond meeting people. It allows people to make connections beyond the event. The organizers did a great job at the event.
Alexander Pohlein, Co-Founder and CEO of ticketbro told Xtartup Bar, "Bits & Pretzels was an outstanding event for ticketbro! We had the opportunity to connect with like-minded people, other startup founders, and investors. The highlight was the Table Captain session at Oktoberfest. Never had a better networking opportunity."
Dr. Steffen Greubel gave a talk titled, Growth is Kind, Speed Matters, Results Count, which is one of the fundamentals of METRO, and shared how METRO is reinventing itself by focusing on its best skill of food wholesale. Each startup had a card for what they were looking for. We saw some fantastic texts like "A Smile," "You," "Interesting Conversations," and much more.
The startup teams were passionate about the ideas and how they solved problems from a platform preparing activities based on students' needs to save teachers time,  enable authentic video calls, and create a green revolution in aviation.
Gargi Keluskar, Performance Marketing Expert at Casablanca.ai, shared with Xtartup Bar, "The Bits & Pretzels event in Munich was an exhilarating whirlwind of excitement with an electric atmosphere and brilliant minds coming together. The highlight of the event was watching Michelle Obama live on stage, and to top it all off, being in Munich during Oktoberfest added a unique flavor to the festivities with a delightful immersion in the local culture."
We appreciate and congratulate Bits & Pretzels for organizing the successful event and hope to see more brilliant startups in the future.