Curri Raises $42 Million in Series B Funding to Revolutionize Last-Mile Logistics for Construction and Industrial Supplies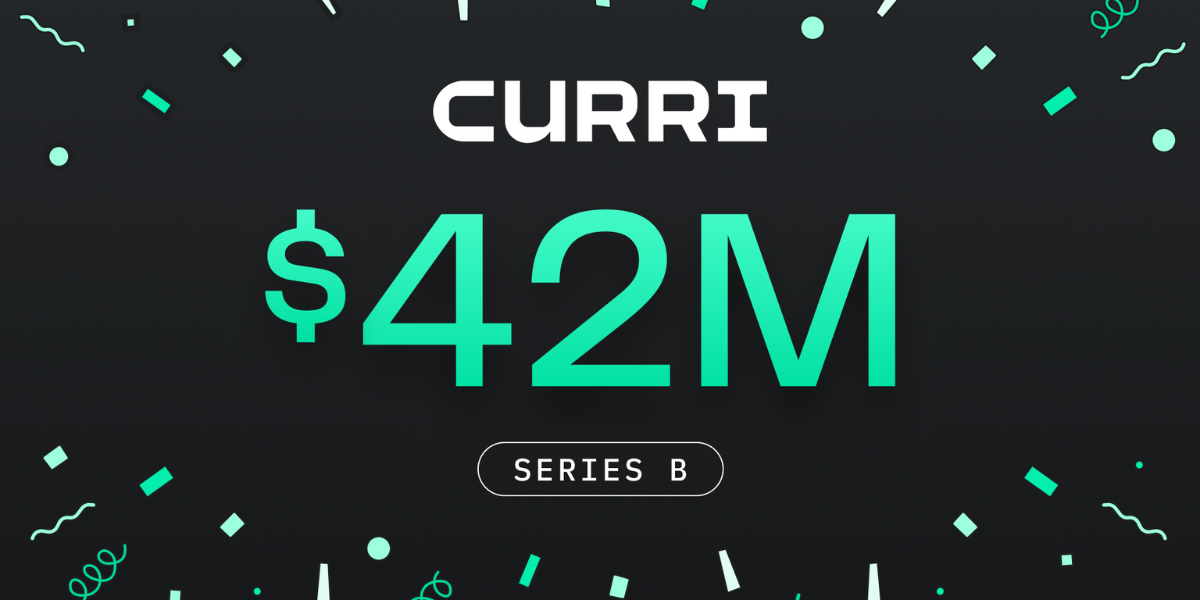 Curri, the tech platform focused on last-mile logistics for the construction industry, has announced the successful closure of its Series B funding round, raising an impressive $42 million. Existing backers such as Initial Capital, Brick & Mortar Ventures, Rainfall Ventures, and others also participated in the round led by Bessemer Venture Partners. In addition, Curri's total venture capital has increased to $48.2 million with this latest funding injection, reinforcing its position as a disruptor in the logistics sector.
Since its inception in 2018 by co-founders Matt Lafferty and Brian Gonzalez, Curri has been dedicated to solving inefficiencies in the construction industry's supply chain. By providing end-to-end logistics services and leveraging a nationwide fleet of cars, trucks, and flatbeds, Curri enables customers, particularly distributors, to streamline operations, reduce costs, and enhance sales conversions.
Last year, Curri facilitated the movement of over a billion dollars in construction and manufacturing supplies to America's top industry players like Ferguson, Win Supply, Sherwin Williams, Graybar Distribution, Johnstone Rental Services, And United Rentals. The platform can accommodate various loads, including heavy equipment, steel pipes, wagons, giant appliances, and water heaters.
In the last three years, Curri's development has been remarkable. Expanding beyond its Los Angeles hometown, the platform now operates in every major U.S. city, offering a comprehensive suite of delivery options, including hot shots, dedicated services, and freight. With a national fleet, Curri ensures transparency, speed, and reliability, distinguishing itself in the competitive last-mile logistics landscape.
The company attaches great importance to customer success. Curri's platform enables customers to monitor their deliveries in real-time and share this information with stakeholders by providing live updates via its app. In addition, to track and verify compliance, Curri offers proof of signature and delivery photos, ensuring end-to-end visibility and accountability.
Curri provides a unique value proposition as regards specialization in the construction sector, which sets it apart from other logistics startups. The recently released API has allowed operators to book a car on demand and optimize the route to minimize unnecessary miles. This will further enhance operational efficiency.
The funding secured in the Series B round will enable Curri to continue its mission of transforming the industrial supply chain. To enhance the user experience for both customers and drivers, the company intends to accelerate product development through the improved platform with new features and functionalities. The main focus will also be operational effectiveness, with investments to improve processes and infrastructure to reduce costs.
Another objective of Curri's would be to increase its sales and marketing activity, so it can take advantage of the growing market to acquire new customers. Curri enables the C-suite to make efficient business decisions and effectively run their businesses by giving them unprecedented visibility, historical insight, and reporting at different levels.
As the construction industry faces macroeconomic challenges and uncertainty, Curri has a favorable market position thanks to cost savings solutions, higher sales conversion rates, and risk-reduction capabilities. Its value proposition is illustrated by the company's revenue growth this past year, which shows a trend toward profitability.
With the Curri B financing round, investors demonstrate their trust in the company's vision and achievement. Curri is ready to transform the construction industry's supply chain, bringing unprecedented efficiency, transparency, and value for its customers with an innovative approach to last-mile logistics and a focus on customer satisfaction.