RoboDeck is Revolutionizing Deck Maintenance with $2M Funding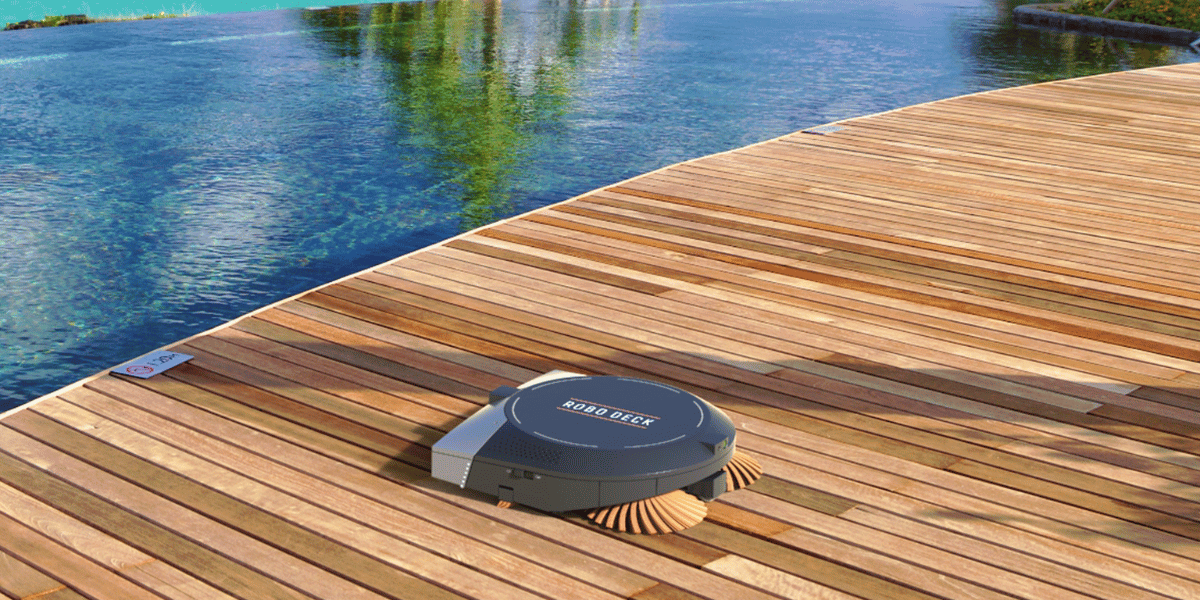 RoboDeck is revolutionizing deck maintenance with a $2 million pre-seed funding round. Beyond conventional cleaning robots, the company optimizes deck maintenance by applying an advanced sealant.
With innovative automation technology, RoboDeck streamlines and optimizes the maintenance process. It provides unparalleled convenience and efficiency to deck owners. It utilizes intelligent algorithms and precision engineering to ensure optimal protection and preservation for various sizes and materials decks.
RoboDeck's Growth
Notable investors, including SOSV, Scalar Ventures, and Etz Ve-Etza, support the funding round. The strong financial backing stems from increased interest in automation, addressing workforce shortages through targeted commercial applications. RoboDeck envisions deploying its technology in diverse environments. This reduces time and effort for outdoor wooden surfaces that require regular maintenance. It seamlessly integrates into existing routines to ensure consistent and efficient care, enhancing longevity and visual appeal.
RoboDeck treats up to 1,000 square feet of deck surface with remarkable efficiency in just 20 minutes, surpassing human labor alone. This feat results from collaboration with Cabot, a renowned wood care company with over 140 years of experience. Together, they develop an environmentally friendly sealant for superior protection and adherence to stringent environmental standards.
Revolutionized Operations
RoboDeck takes pride in an impressive client portfolio, including Cal Preserving, California's largest deck maintenance company. The company forms strategic partnerships with prestigious organizations and institutions, such as SVB Bank offices, Azrieli Group, and Herbert Samuel Hotels, highlighting the growing recognition and adoption of its advanced technology.
To support ambitious growth plans, a significant portion of the funding will expand RoboDeck's lean 10-person team. With operations spanning Israel and LA, the company actively recruits top talent, strengthening its workforce and expertise to meet surging demand and solidify its deck maintenance industry leader position.
RoboDeck's successful funding round marks the beginning of an exciting journey of growth and innovation as RoboDeck is revolutionizing deck maintenance and Scaling production capabilities. The company remains committed to providing a superior maintenance solution, maximizing convenience, efficiency, and enjoyment of outdoor spaces. It transforms the deck maintenance landscape, sets new industry standards, and reshapes deck care for years.