Meta Introduces Meta Avatars for Video Calls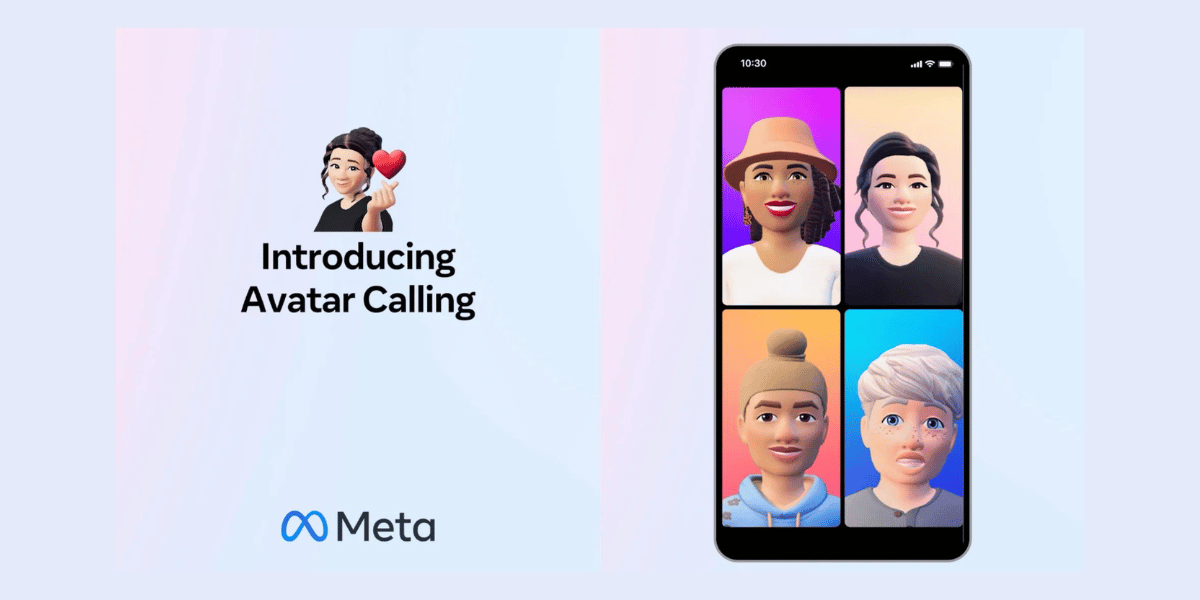 Meta, the parent company of Facebook, has unveiled its latest feature allowing users to utilize their Meta avatars during video calls on Instagram and Messenger. A blog post by Meta stated that this new functionality offers an alternative option for individuals who may not feel camera-ready during video calls. Meta explained the rationale behind the new feature stating,
"We've all been there: A call comes in but your hair looks like a hot mess… Sometimes, we're just not camera-ready. Wouldn't it be great if there were a third option between camera-off and camera-on to let you feel a little more present on the call? Cue your Meta Avatar."
What is the Meta Avatars?
Meta avatars are virtual, animated versions of yourself that you can create in your Facebook or Instagram account settings. These avatars can be customized to resemble your physical appearance. Meta Avatars look somewhat similar to Apple's Memoji avatars. These avatars will also follow the users' facial expressions and mouth movements. The feature is rolling out to both Android as well as iOS devices. Additionally, Meta also introduced animated avatar stickers. Users can now create their Avatars and use them during video chats instead of turning their cameras off.
Social Stickers
The tech giant has also introduced animated stickers that can be shared on all Meta platforms. Instead of sharing a static image, users can now send animated emojis, including thumbs up, applause, facepalm, and more. Meta is also rolling out a new functionality called "Social Stickers." Users can now tag friends in Facebook Stories, enabling their avatars and their friends' avatars to appear together in a sticker. This feature enhances connection and allows users to express shared emotions with their friends.
Meta also aims to standardize avatar appearance across platforms, ensuring virtual reality avatars match Facebook, Instagram, Messenger, and WhatsApp. This standardization aims to create more realistic avatars and eliminate comical or disproportionate features that may detract from users' desired representation. Since its introduction in 2020, avatars have gained popularity, with over 1 billion avatars created on Meta's platforms. This latest update demonstrates Meta's dedication to improving avatar features and enhancing self-expression in the metaverse.
With the launch of the Meta Avatars for video calls on Instagram and Messenger, Meta is expanding the possibilities of digital communication and revolutionizing how we engage in virtual conversations.