Coinbase Wallet launches messaging feature for users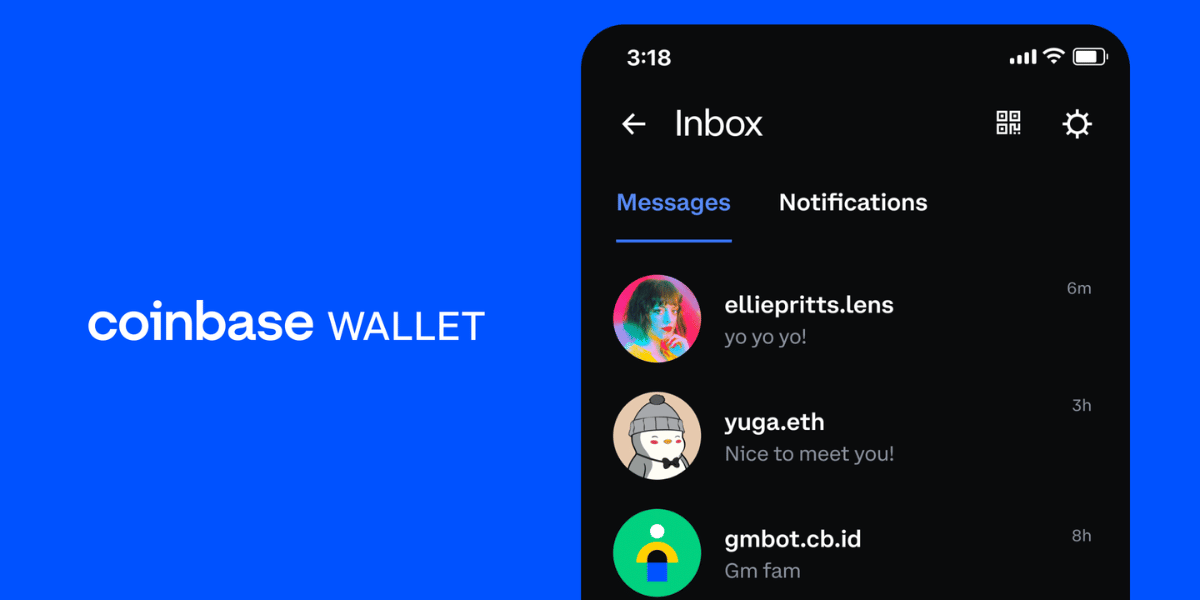 Coinbase Wallet, one of the largest self-custody crypto wallets globally, has introduced an innovative messaging feature that allows users to communicate directly on the platform. This exciting development marks a significant step forward in crypto communication.
Coinbase Wallet, known for its wide range of functionalities, previously offered services like buying and selling crypto, bridging digital assets, collecting NFTs, and connecting with web3 and blockchain-based websites. However, it lacked a built-in messaging system, forcing users to rely on third-party platforms for communication and transaction verification. The new messaging feature addresses this gap, enhancing the overall user experience. Coinbase Wallet's messaging feature, allows users to communicate directly, streamlining transaction confirmation and promoting secure, efficient cryptocurrency interactions. This update enhances Coinbase's services and user experience.
Coinbase Wallet's messaging feature will allow wallet holders to send and receive messages to and from Ethereum accounts, including those with CB.IDs, ENS domains, or Lens profiles. These interactions enable users to connect with others who own the same NFTs or POAPs, fostering new connections and potentially facilitating deal negotiation.
Siddharth Coelho-Prabhu, the director of product management at Coinbase, emphasized the significance of this new feature in simplifying cross-border transactions. By offering messaging capabilities within the wallet, Coinbase eliminates the need for users to wire funds from one bank to another, significantly reducing the waiting time for international transfers.
Initially, the messaging feature will be rolled out to the Lens protocol community, with access available through the QR codes of active users. Each inbox will be linked to a single wallet address, allowing users with multiple wallet addresses to have multiple inboxes on Coinbase Wallet. While the company has plans to integrate messaging into future wallet creations, there is no specific timeline for when it will be available to all customers.
Web3 messaging
The messaging feature utilizes the open-source Web3 messaging network provided by XMTP, a Texas-based startup. This collaboration allows Coinbase to leverage the XMTP protocol's capabilities and offer an encrypted messaging service to its users. Despite not being the first to investigate Web3 messaging, Coinbase occupies a unique position as the biggest cryptocurrency exchange platform. Coinbase, the largest cryptocurrency exchange platform, is introducing Web3 messaging to its Wallet. With over 1.3 million users worldwide, users can import conversations from 450 XMTP-based applications to their Wallets, ensuring a seamless transition and consolidating messaging activities in one secure location.
As Coinbase continues to innovate and expand its offerings, it remains committed to driving crypto adoption and revolutionizing how users interact with digital assets. The launch of the messaging feature represents another step forward in Coinbase's mission to make crypto accessible to everyone while prioritizing security, privacy, and user experience.