Amazon is building a $120M facility for satellite processing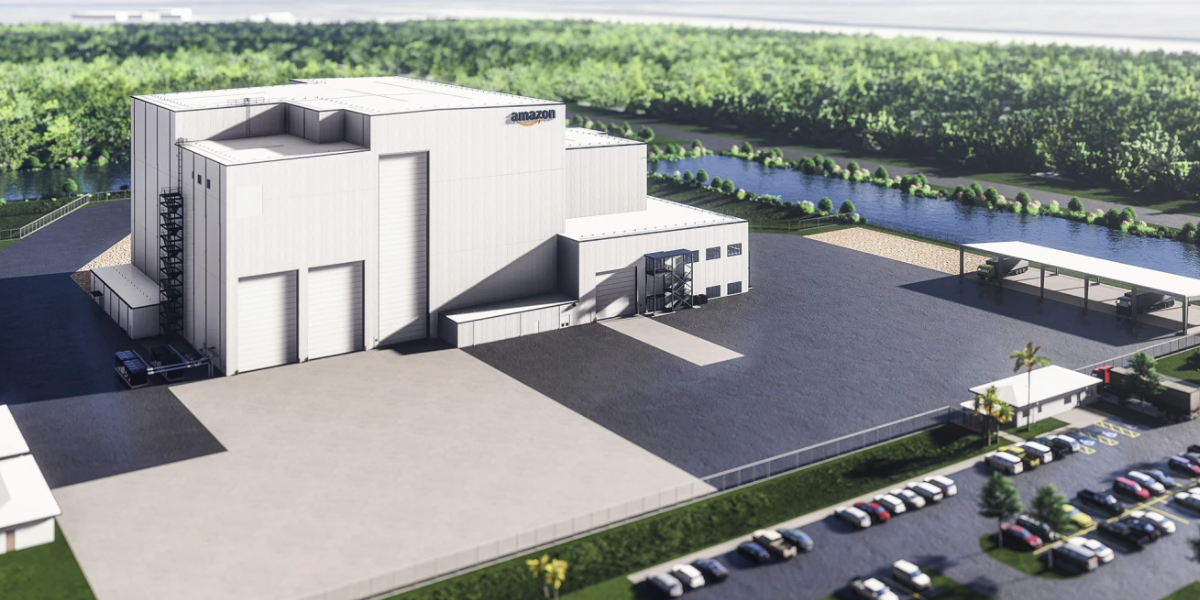 The global technology giant Amazon has announced plans to build a cutting-edge facility in Florida, earmarked for processing Project Kuiper. This ambitious venture involves an investment of $120 million and is set to support Amazon's satellite internet initiative, aiming to provide high-speed internet access to remote areas worldwide.
Project Kuiper, Amazon's ambitious satellite internet endeavor, seeks to change global connectivity by deploying a constellation of low-Earth orbit (LEO) satellites. These satellites will work harmoniously to deliver high-speed internet services, providing a robust and reliable connection even in regions lacking traditional internet infrastructure.
The 100,000-square-foot processing facility will be located at KSC's historic Launch and Landing Facility, formerly the Shuttle Landing Facility. The site is now maintained and operated by Space Florida, an organization dedicated to stimulating space industry investment in the state.
The new $120 million facility in Florida will serve as a vital hub for processing, and testing of the Project Kuiper satellites before their deployment into orbit, and by housing these crucial operations under one roof, Amazon aims to streamline the satellite manufacturing process and expedite the deployment of its satellite constellation.
The strategy
The facility's strategic location in Florida aligns with Amazon's vision to leverage the state's robust aerospace and space research ecosystem. Florida's expertise in satellite technology and its proximity to space launch facilities make it an ideal base for Project Kuiper's satellite processing operations.
The investment reinforces Amazon's commitment to expanding global internet coverage and bridging the digital divide, Also, Project Kuiper is a critical component of this mission, aiming to provide high-speed internet access to millions of people in remote and underserved areas.
As construction of the facility begins, Amazon's team of engineers, researchers, and industry experts will work diligently to ensure the successful deployment and operation of the Project Kuiper satellite constellation. The company's dedication to the project's success reflects its enduring commitment to advancing technology for the betterment of society.
With Kuiper, Amazon plans to take on SpaceX's Starlink with a constellation of more than 3,200 high-speed internet satellites into low Earth orbit. The e-commerce giant has already invested billions into its plans: last year. The company reserved 77 heavy-lift launches from Blue, ULA, and Arianespace for the satellite constellation.
Amazon aims to streamline satellite manufacturing and deployment, providing high-speed internet access to remote and underserved regions worldwide. As the project progresses, Amazon is poised to lead in transforming global connectivity and empowering communities with robust internet services for enhanced economic opportunities and improved quality of life.
News Source: Amazon