ShapesXR Secures Funding to Revolutionize XR Prototyping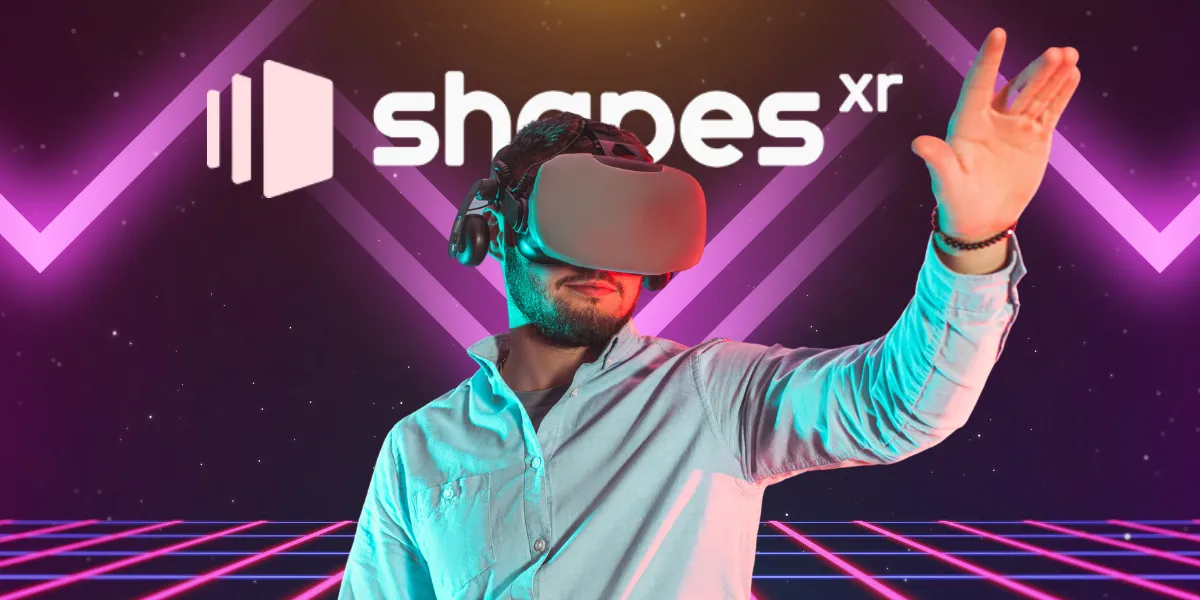 ShapesXR, a groundbreaking virtual reality (VR) design and collaboration platform, is making waves in the tech industry. Its primary objective? To simplify the process of 3D content creation and spatial design.
Recently, the platform announced a successful $8.6 million seed funding round. Spearheaded by Supernode Global, the round also saw participation from renowned investors such as Triptyq VC, Boost VC, Hartmann Capital, and Geek Ventures.
Why the Buzz Around ShapesXR?
ShapesXR is dedicated to simplifying 3D content creation and spatial design. The platform provides an intuitive interface for non-technical users to create intricate 3D designs, including VR and AR applications. Industry giants like Logitech, ByteDance, Qualcomm Technologies, and Meta have already adopted ShapesXR, praising its robust ideation and collaboration features. The company's vision is clear: establishing itself as the go-to standard for UI/UX design in spatial computing.
The CEO and founder of ShapesXR, Inga Petryaevskaya, expressed her excitement over the funding sharing that it will help ShapesXR become more compatible with the most recent VR devices. This includes well-known brands such as Apple Vision Pro, Pico, and Magic Leap. The goal is to integrate ShapesXR easily with conventional development pipelines.
Endorsements and Future Plans
Mark Zuckerberg, the tech magnate, recently showcased ShapesXR as a prime example of VR's potential to foster creativity and collaboration. With more than 300,000 projects already created in ShapesXR and over 350,000 downloads on the Meta Quest app store, it's evident that the platform is gaining attraction.
ShapesXR is not just about creating; it's about revolutionizing how we perceive and interact with spatial design. With this new funding, the company is poised to further its mission, making 3D content creation more accessible and mainstream. The future of XR prototyping looks promising, with ShapesXR leading the charge.