FlashIntel, an "all-in-one" sales tech platform, raises $10M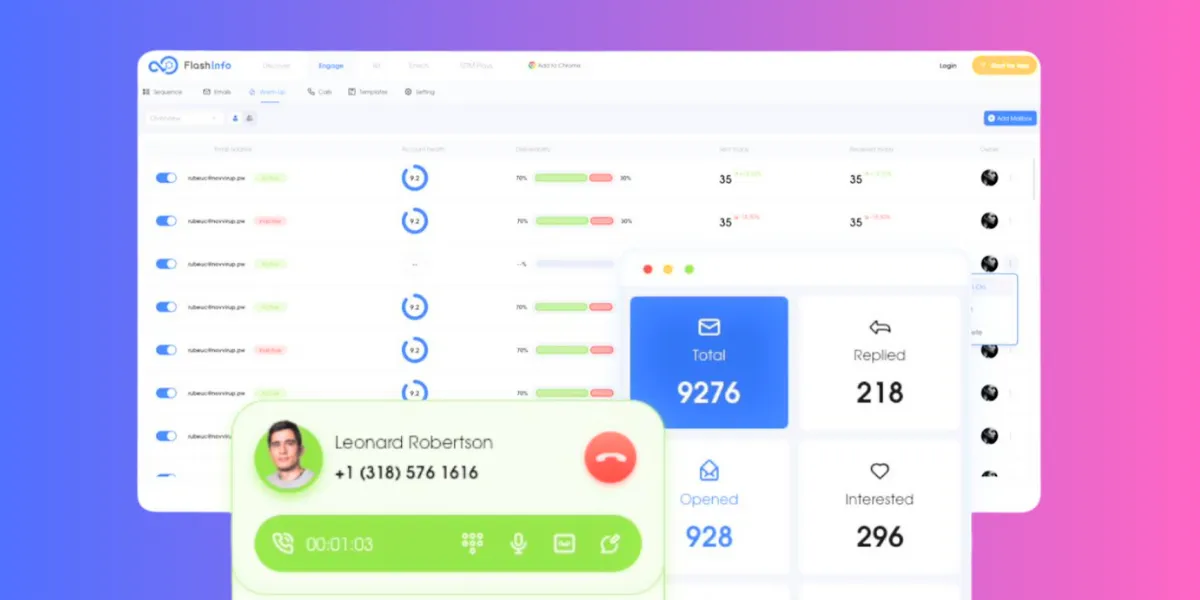 Businesses seek ways to simplify budgets to prepare for a weakening global economy. Companies are coming up with highly specialized solutions, especially in sales technology. Businesses may save money on software and training expenses by minimizing their sales solutions because there are fewer tech platforms to educate their personnel on. Yi Shi founded FlashIntel to provide an all-in-one sales platform to integrate the sales tech stack. Lead intelligence, sales interaction, email verification, and auto-dialing support the full sales cycle.
FlashIntel concluded a $10 million seed funding round led by Celtic House Venture Partners, UpHonest Capital, and Hat-Trick Capital. The firm currently employs about 100 employees, a sizable workforce in a "five-digit" registered user base and "three-digit" paying clients.
Yi Shi is confident in FlashIntel's all-inclusive, modular strategy as a fourth-time entrepreneur. It has taken one business public in China, grown another to unicorn value, and sold the final one. The platform's auto-dialer, which may allow a salesperson to make 400–500 calls per day—10 times more than traditional dialers, is one of the platform's significant differentiators, in Shi's opinion. Because the connection rate is just about 5-7%, a person using FlashIntel could have one live conversation every 20 calls they make.
Shi refers to FlashIntel's second key strength as "intent-based selling." The platform monitors the procurement intent of potential consumers. FlashIntel instructs the vendor to approach a client who wants to purchase new software. FlashIntel links with other significant CRM through their APIs. Customers may purchase them individually, as it does not intend to construct everything from scratch.
FlashIntel has teams in the United States, Canada, India, and Malaysia. FlashIntel promises to assist clients in increasing their revenues and cutting costs.