Solinftec Partners with US Cooperatives for Sustainable Agriculture Transformation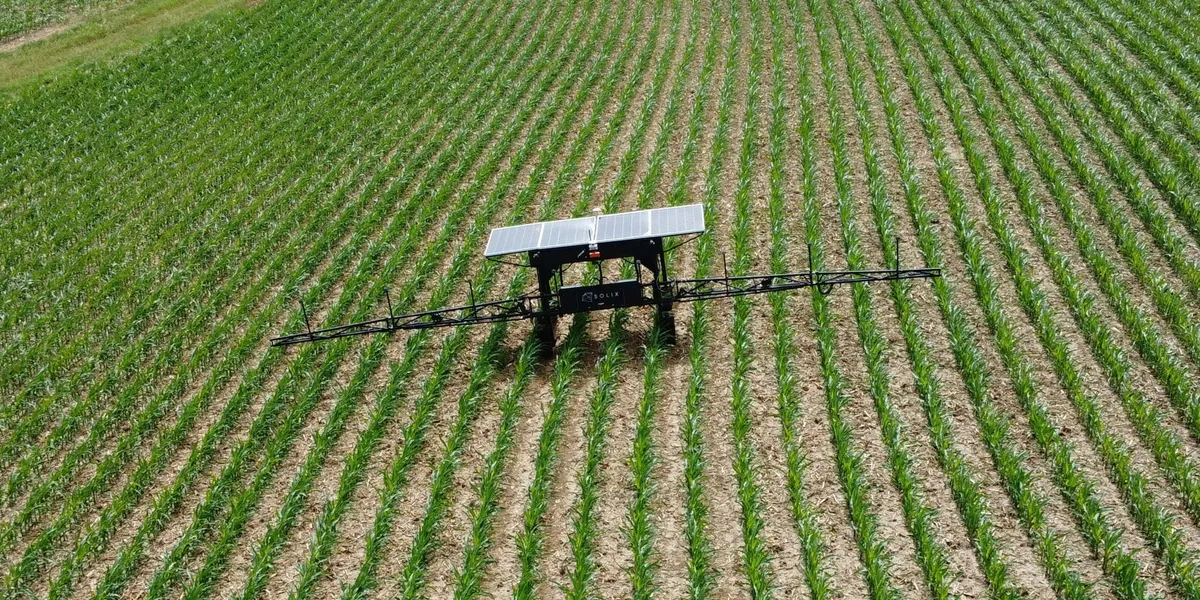 Solinftec, a leading player in AI-based sustainable agriculture, has partnered with three American cooperatives – Co-Alliance, Carroll FS, and Premier Ag. This partnership follows the successful testing phase of Solix robot's sprayer solution. Solinftec plans to increase its presence in the United States fivefold through these partnerships.
Solinftec's Solix robot precisely targets and sprays unwanted weeds during its early stages. In the recent crop season, it achieved over a 95% reduction in herbicide volume used in American crops, demonstrating its eco-friendly nature.
The Solix Sprayer solution operates through the ALICE platform, which provides recommendations for wind speed and optimal windows for crop spraying. The solar-powered robot delivers real-time data on crop populations, weed identification, insect analysis, and spraying maps. Impressively, it covers up to 50 acres per day, making significant contributions to sustainable large-scale food production.
The product's cost-effectiveness and remarkable performance push cooperatives to rethink their pricing model. They are now considering a transition from volume-based pricing for agrochemicals to clean acre-based pricing models.

"This means a combination of factors such as weed-free area, productivity per acre, and the possibility of establishing a fixed value since the choice of the product to be applied by the Solix platform lies with the Cooperative," said the director of strategy at Solinftec.
Solinftec's partner cooperatives have also highlighted the economic, sustainability, and operational benefits of the Solix technology.
Ryan Priest, Chief Operating Officer at Premier shared, "The economic and sustainability benefits generated by Solix in our operations are evident," Chase Sellnow, General Manager at Carroll Service Company, added, "By adopting this robotic technology, we observed the potential for a coming change in how we conduct our business."