Fans of "Love Is Blind" get access to an interactive narrative game from Netflix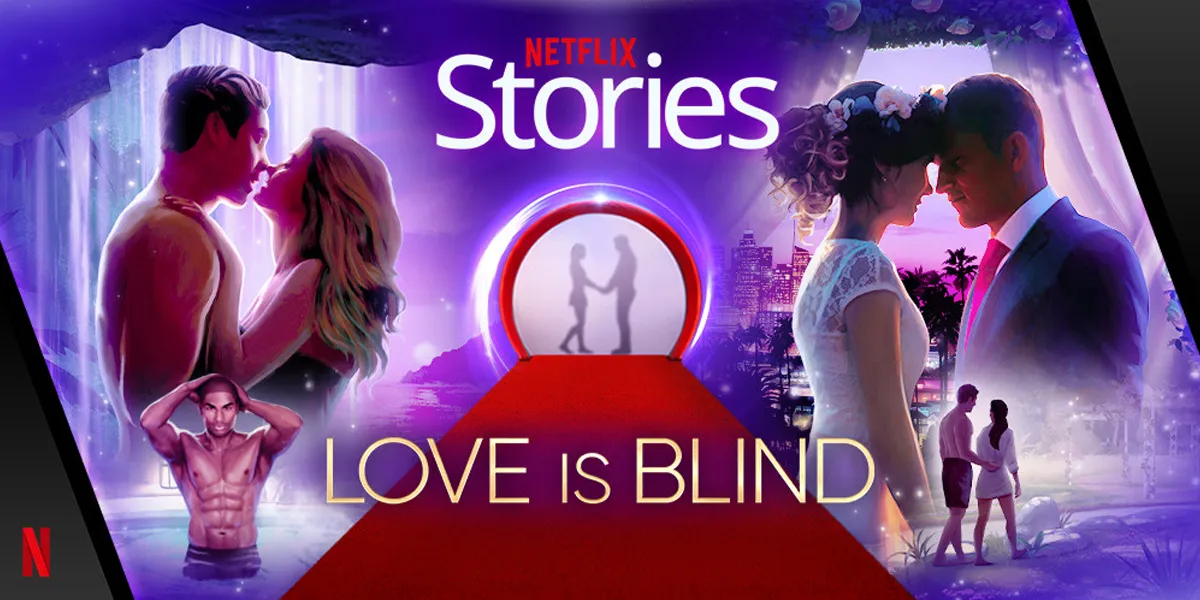 Many "Love Is Blind" enthusiasts are looking forward to the new mobile game that Netflix has unveiled. A forthcoming fiction narrative game called Netflix Stories will enable players to interact with the characters from Netflix films. Netflix Stories: Love Is Blind is the first game to debut on the app. It aims to offer players a taste of what it's like to be caught up in a social experiment where individuals try to find love without first knowing each other. An individual player's decisions affect the story development, similar to games like Episode.
Players can choose their story, which boasts billions of readings and more than 150,000 stories. By choosing one of the three possible responses, players may engage with their fellow "Love Is Blind" cast members and spark conflict or forge deeper relationships. They may also alter their character's appearance by choosing from various clothes, cosmetics, and hairdos.
To encourage players to return to the game, the Netflix Stories app restricts users to only two chapters every week. According to the firm, the chapters of Love Is Blind are released every Tuesday and every Thursday. There are a total of 15 chapters.
Love Is Blind Release Date:
Love Is Blind launches on September 19. It is available on the Netflix mobile app and is free for Netflix users to download. There are no advertisements, in-app purchases, or extra costs. Netflix plans to release more stories on their Netflix Stories app that are based on their original programming, like Money Heist and Virgin River, as announced by the company.
The first two chapters of Netflix Stories: Money Heist will be available for players to sample. The dating program "Too Hot To Handle," as well as "The Queen's Gambit," "Shadow and Bone," "Nailed It!," "Stranger Things," and more, have all inspired a variety of games from Netflix. The Netflix app presently has more than 70 games accessible.