WhatsApp introduces HD video support for better video quality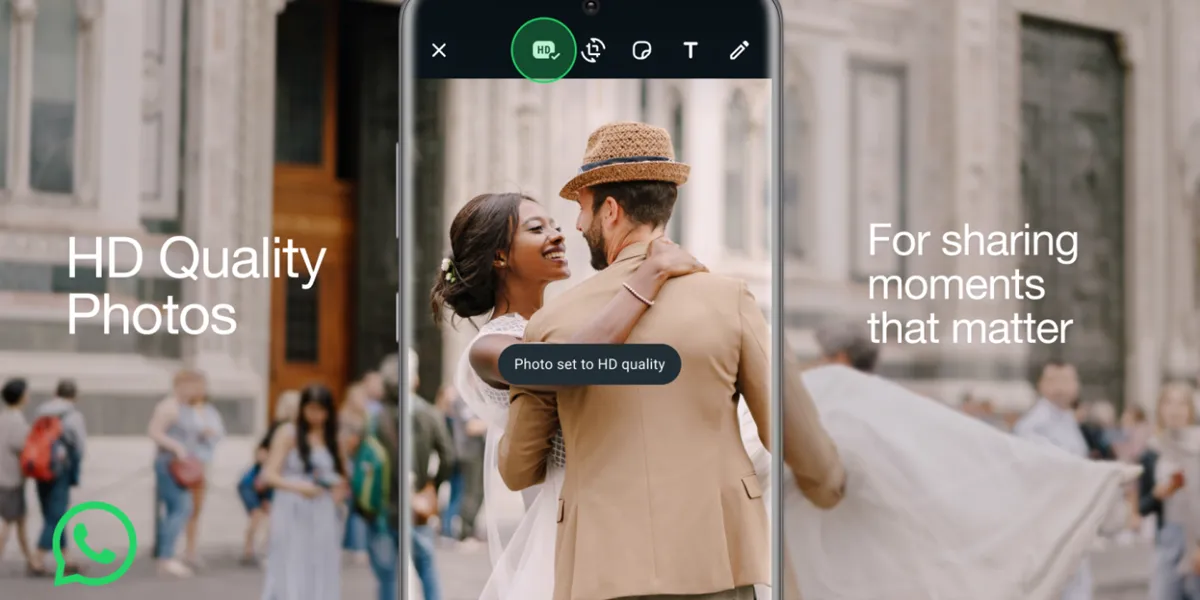 WhatsApp recently introduced a feature to send high-definition (HD) photos. It enabled users to share pictures in high quality. The app also introduces HD video support for iOS and Android users. Now, you can send and receive videos of higher quality through WhatsApp. This update enhances the overall visual experience when sharing media with friends and family through WhatsApp.
WhatsApp's latest update allows users to share high-definition (HD) videos like HD photos. Before this update, videos were compressed to lower quality. This update allows users to share videos in HD, but only up to 720p resolution. This works the same as sharing HD videos.
After you select the video you want to share on WhatsApp, there is a new HD button at the top. When you tap that button, a box will pop up asking if you want to share in Standard Quality or HD Quality, showing file sizes. Just press send to share the video as usual. WhatsApp keeps shared images and videos private using strong encryption.
After sending the video on WhatsApp, the person receiving it will see a tiny HD badge on the video. This badge means that the video is in High Definition. They can watch it in HD with good internet and enough storage. Otherwise, they can wait. This feature is being released gradually, so if you don't have it yet, you'll get it soon.