Apple Event 2023: iPhone 15, Apple Watch, USB-C Connector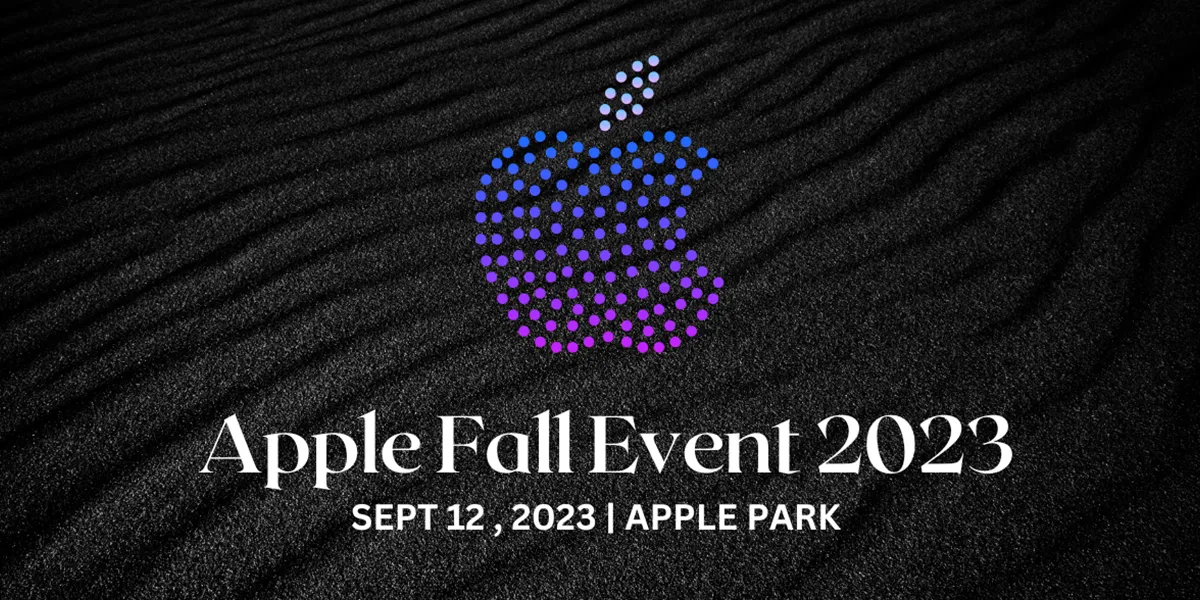 Apple's latest product unveilings took center stage at its recent event, featuring iPhone 15, Apple Watch, USB-C connector, and more. In case you missed it, we've summarized the key highlights below:
Apple Watch Series 9: Starting at $399
Apple has introduced its first-ever carbon-neutral product, the Apple Watch Series 9, sparking excitement among users with significant enhancements over the previous models.
Apple Watch Series 9 is powered by the S9 chip, which delivers an impressive 60% increase in speed and a 30% faster GPU. With the S9 chip, wearers can determine the distance and direction of their iPhone. The watch also offers haptic and audible cues to lead you to its whereabouts, even in a different room.
Additionally, dictation capabilities have been elevated by 25%, and the display's brightness has doubled.
Apple Watch Series 9 offers these compelling new features:
Access to health data with Siri, for example, no. of sleeping hours or average walking heart rate.
Double Tap your hand for watch control, pinching your thumb and finger twice to answer calls.
Name Drop for sharing info with nearby users.
Apple Watch Ultra 2: Starting at $799
The giant has also introduced an update to last year's Apple Watch Ultra. Here's what you need to know:
Equipped with the S9 chip, on-device Siri, and Double Tap.
Advanced display architecture and customizable watch faces.
Power zones for exercise data collection and the ability to log water dives.
iPhone 15: Starting at $799.
Apple's most-awaited next-generation iPhone models, the iPhone 15 and iPhone 15 Plus, are out! With redesigned contour edges, the differently-sized models are available in the following colors:
Here's what they have to offer:
Equipped with a Super Retina XDR display and powered by the A16 Bionic chip.
The camera system has been substantially improved, with an impressive 48-megapixel capability, auto portrait mode for photos, and 4K recording for high-quality videos.
Roadside Assistance: Satellite-connected help for issues like fuel shortage or flat tires.
Enhanced location connectivity with friends for venues like concerts, train stations, or farmers markets.
iPhone 15 Pro Lineup: Starting at $999
The iPhone 15 Pro lineup comes with a sleek titanium finish, marking it as the lightest Pro lineup ever.
Available in 4 colors, here's what the iPhone 15 pro has in store:
Gaming-oriented software features.
A17 Pro chip promising remarkable speed and responsiveness.
The Pro camera has multiple lenses, providing users with the equivalent of seven camera lenses and an impressive 48-megapixel capability.
Spatial video capability for video creation, integrated with Vision Pro.
Speeds of up to 10 gigabits per second.
Replacement of the silent switch with the innovative Action button, adding versatility to the device's functionality.
IPhone 15 Pro Max, on the other hand, starts at $1,199. It offers flagship camera capabilities with a 120 mm-equivalent lens, larger sensor, and 5x telephoto lens.
Integrations
Apple is expanding connectivity in its ecosystem by incorporating USB-C connectors into the iPhone and AirPods.
USB-C powered AirPods Pro 2 is available for $249 starting September 22.
Wired EarPods with USB-C connectors are available for $19.
In addition, Apple introduced expanded options with iCloud+, offering two new storage tiers, providing users with the choice of 6 terabytes or 12 terabytes of storage capacity.
Apple's commitment to a more connected and feature-rich user experience is evident in these integrations.
iOS 17
iOS 17, the latest operating system, will be available as a free update on September 18, bringing new features to existing iPhones.