Generate Your Marketing Campaign with GetResponse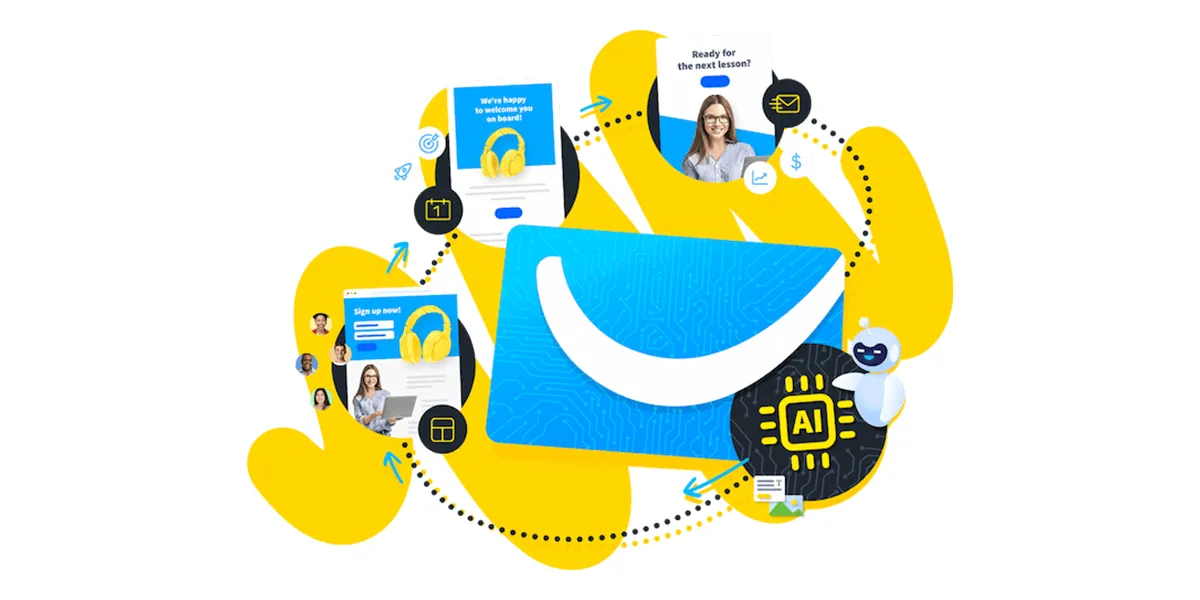 GetResponse, the global email marketing platform, has officially introduced its latest innovation: the AI-powered Campaign Generator (AICG). Imagine being able to craft an entire marketing campaign in mere seconds. In collaboration with OpenAI, that's precisely what AICG offers to marketers, small business owners, and solopreneurs.
Users can generate emails and landing pages in under a minute. Moreover, GetResponse has integrated AI Autoresponder and AI Landing Page Generators into its AI Marketing toolkit.
What sets these AI-powered tools apart is their industry-specific optimization. They can identify the most effective words and phrases to include in your email or landing page, increasing conversion rates. The combination of AI Autoresponder, AI Landing Page Generator, and the existing AI Website Builder has transformed how marketing campaigns are conceptualized and executed.
Abigail Hehemann, Director of Product Marketing at GetResponse, highlights the significance of this innovation, saying,
"Creating a successful marketing campaign can be time-consuming and complicated, especially for those without a marketing background. Our brand-new tool massively simplifies the process, allowing anyone to create a professional-looking and high-converting campaign."
GetResponse's mission is to democratize online marketing, offering simplicity for beginners and empowering seasoned marketers to create effective campaigns.
GetResponse isn't new to the world of AI-driven solutions. Earlier this year, they introduced the AI Email Generator, which significantly reduced the time spent creating newsletters by an impressive 85%. This solution automates content generation, covering everything from copy and subject lines to design elements. The AI Email Generator has a satisfaction rate of over 80%. Moreover, AI-powered newsletters, autoresponders, landing pages, and websites will soon be available in multiple languages, further broadening their reach and impact.