Startup Corti Secures $60 Million for Healthcare AI Assistant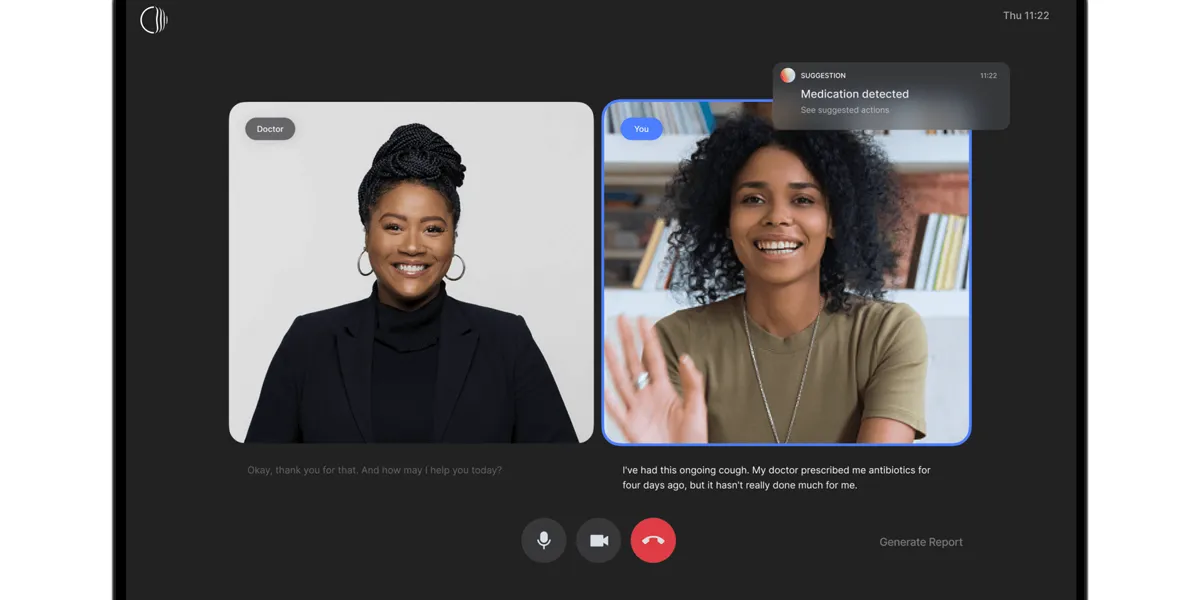 Copenhagen-based startup Corti recently announced the successful acquisition of $60 million in Series B funding—the funding aimed to expand the startup's AI assistant designed to provide real-time support to healthcare clinicians. Prosus Ventures and Atomico lead the investment round, with previous backers Eurazeo, EIFO, and Chr. Augustinus Fabrikker is also participating.
Corti's Journey and Remarkable Growth
Corti secured $27 million in a Series A funding round two years back. During that period, the company was facilitating approximately 15 million consultations annually. Fast forward to today, and Corti actively engages with 100 million patients annually, with healthcare professionals utilizing its AI assistant 150,000 times. This translates to nearly 55 consultations annually across Europe and the United States.
The startup asserts that its tools can enhance the accuracy of healthcare workers' outcome predictions by up to 40% while making their administrative tasks 90% more efficient.
Empowering Healthcare Professionals
Corti's AI assistant is an invaluable "AI co-pilot" for healthcare professionals, offering support across various critical areas. The system aids in providing the following:
Patient triage
Meticulously recording interactions
Analyzing decision-making,
Offering second opinions
Generating real-time notes for improvement
Clinician training
This comprehensive suite of features addresses the formidable workload borne by doctors, nurses, and other healthcare practitioners.
Corti's Innovative Approach
Distinguished from competitors, Corti has adopted a unique approach. Rather than relying on pre-existing models, Corti has developed its AI models and components. Chief Technology Officer Lars Maaløe emphasizes the deliberate choice to avoid in-house medical experts to ensure impartiality within the system. Corti steadily acquired customers to train its AI and collaborated with numerous researchers to enhance its platform's intelligence. This approach has yielded remarkable results, enhancing the AI's responsiveness and functionality.
Transforming Healthcare with AI
Sandeep Bakshi, Head of European Investments at Prosus Ventures, highlights the substantial administrative burdens faced by the global healthcare industry, which often lead to practitioner burnout. Bakshi is confident that Corti's product suite can enhance system-wide efficiency and elevate care provider capabilities.
In conclusion, Corti's recent funding milestone underscores the growing significance of AI in healthcare. With its AI assistant, Corti aims to empower healthcare clinicians with real-time patient assessments, ultimately enhancing accuracy and efficiency.