FairPlay teams up with FS Vector to expand fair lending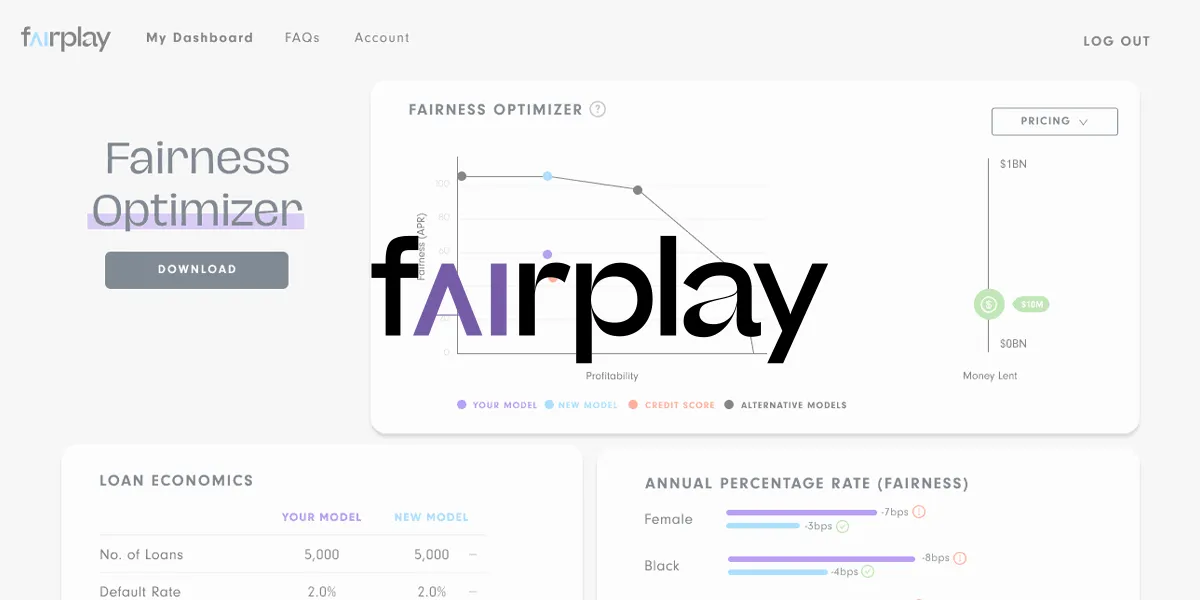 FairPlay, the pioneer in offering Fairness-as-a-Service™, is excited to unveil its partnership with FS Vector. FS Vector will offer FairPlay's "fairness-as-a-service" offerings to diverse clients through this partnership. These clients include Series A startups and Fortune 50 corporations, all with a keen interest in fair lending and compliance solutions.
Fairplay, founded in 2020, collaborates with financial institutions, lenders, and marketers to identify weaknesses in their algorithms. Subsequently, it provides solutions to enhance their decision-making systems. The company tailors its products to increase loan approval rates, ensure regulatory compliance, and enhance customer satisfaction, all while maintaining safety. FairPlay's products include a second-look credit underwriting module, model optimizer, and fair lending testing and reporting.
"Regulation and compliance are growing areas of concern for financial institutions," said FairPlay founder and CEO Kareem Saleh. "We're excited to work with FS Vector's clients to help them navigate the ever-evolving regulatory landscape."
FS Vector is a strategic consulting firm serving clients in the financial services sector. FS Vector is an extension of their teams, helping them navigate intricate and constantly evolving compliance and regulatory policies. The company assists others in launching new products, constructing fresh compliance programs, or refining existing ones. Additionally, they focus on enhancing their clients' utilization of technology, including integrating services like FairPlay to enhance their decision-making systems. FS Vector's services include advisory, advocacy, talent sourcing, and Headmaster™ regulatory compliance training platform.