Spanish Startup Life5 Raises €10 Million in Series A Funding and Expands to France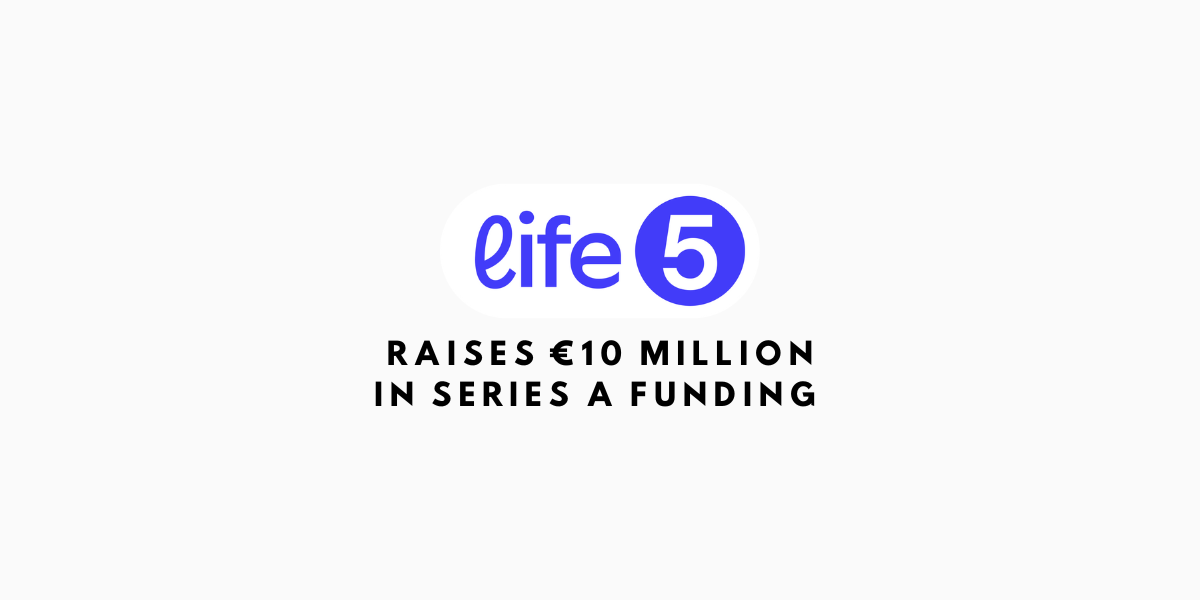 Spanish startup Life5, formerly known as Getlife, has announced its successful completion of a €10 million Series A funding round, marking its third fundraising effort. In addition to its home country, Spain, the company also launched a new name for Life5 and broadened its activity about life insurance sales in France.
A total of EUR 16.5 million has been raised to date from Life5. The recent Series A round saw participation from existing investor Singular and new investors Mundi Ventures and Global Brain (Sony Financial Ventures), demonstrating the growing confidence in the startup's vision and potential.
Life5's core goal is to simplify and modernize the process of joining a life insurance policy. The lengthy procedures, including compulsory medical examinations and stringent eligibility criteria, which may exclude persons due to existing conditions or specific requirements, are often imposed by traditional insurance companies on applicants.
Life5 has established partnerships with multiple insurance companies to address these challenges, functioning as a general managing agent. To speed up the subscription process, customers can buy life insurance on its Digital Platform in a matter of minutes. By filling out a simple form, individuals can obtain coverage without needing time-consuming medical examinations or facing unnecessary rejections.
The foundation of Life5's innovative approach is its insurance engine, which can assess 700 health and risk professions. This new technology significantly increases the acceptance rate of applicants, ensuring that more individuals can obtain the life insurance they seek. The offering of Life5 is further strengthened by its essential partnerships with renowned insurers and reinsurance companies, such as Axa and CNP Assurances. Based on age, answers provided, and individual needs, Life5 recommends tailored life insurance products that financially protect loved ones during sudden death. In Spain, coverage options include insuring a mortgage or leaving a lump sum payment.
Co-founder and CEO of Life5, Guillermo Alén stated, "At Life5 we want people to have access to fair and modern life insurance policies, with no small print. We aim to banish the idea that taking out life insurance is a complicated process, which is why we offer users the chance to purchase life insurance quickly," He also highlighted that the recent funding round would fuel further growth and enable Life5 to revolutionize the life insurance sector by offering distinct solutions.
Although Life5 has been making significant advances in funding and innovation, it remains a relatively limited participant in the insurance sector. The Life5 products cover only 9,000 families at the moment. Life5 utilizes various distribution channels to expand its market presence, including a direct-to-consumer approach and partnerships with brokers, agents, and affiliates.
With an eye to the future, LIFE5 is planning a bold international expansion. After doing business in Spain and France, the company intends to expand its activities into the German and Portuguese insurance markets through an attractive, user-friendly platform and creative underwriting capabilities.
The recent funding injection positions Life5 strongly for its growth trajectory, empowering the startup to continue its mission of transforming the life insurance sector and offering accessible, modern, and transparent solutions to individuals seeking financial protection.