Fiera Infrastructure and Palisade Infrastructure Group have finalized the acquisition of Amp US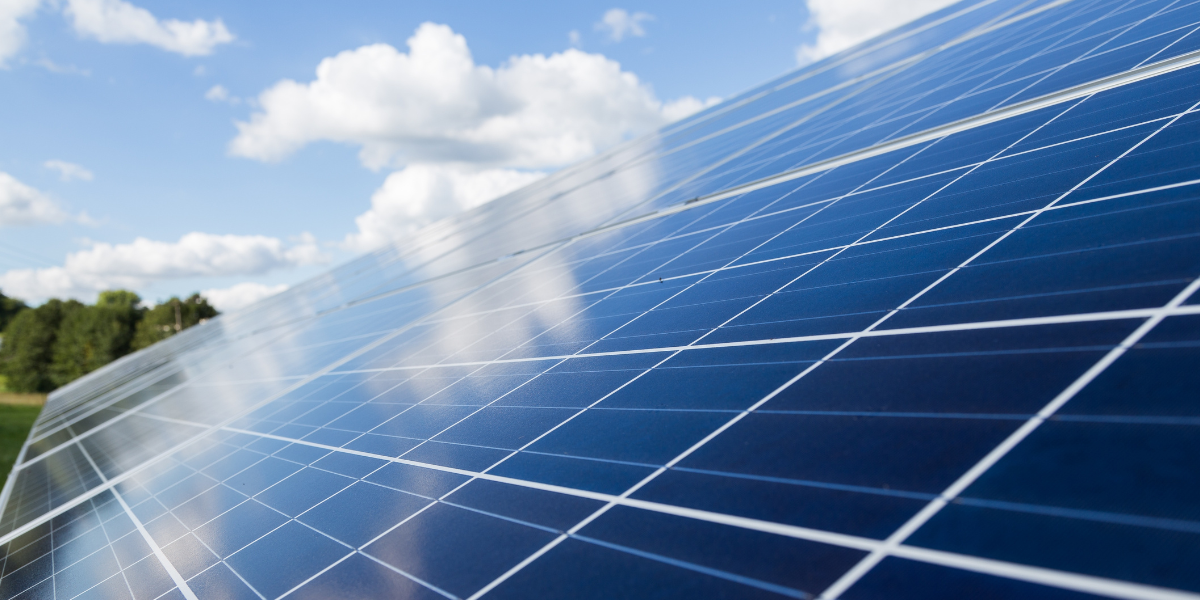 A consortium, consisting of Fiera Infrastructure and Palisade Infrastructure, has completed the purchase of 100% equity interests in Amp US Primary Holdings Inc., a US-based renewable energy generation and battery management business from Amp Solar Group Inc. Toronto- and New York-based Fiera Infrastructure and Palisade Infrastructure completed the acquisition Amp US, based in Denver, Colorado, is a leading developer, owner, and operator of community solar and storage projects in the US. Since 2016, the platform has grown to manage a portfolio of around 200 MWDC, spread across 39 active or ongoing projects. Amp's extensive pipeline, including a 22 MWDC portfolio in New York and a highly skilled leadership team, make it a leading player in the distributed generation market.
Amp US has been rebranded as PureSky Energy Inc., prioritizing carbon emissions reduction through renewable energy projects. The company's culture emphasizes fair and equal access to energy. Colleagues at Fiera Infrastructure and Palisade Infrastructure, PureSky is expanding its platform, focusing on creating and running renewable projects that benefit the economy, ethics, and environment.
Palisade Infrastructure has completed its investment in PureSky, a leading community solar business in the US. Mike Reynolds, Managing Director, believes the platform benefits from the energy transition and looks forward to expanding its horizons beyond existing markets. Fiera Infrastructure's Managing Director, Brooks Kaufman, cites the company's decades of operational and strategic success as a leader in sustainable energy solutions,  are overjoyed to help PureSky grow its solar energy and battery storage markets while preserving and building on existing ties with customers and neighbors.  
Amp Energy has experienced significant growth in major international markets, including the US. Carlyle became a considerable equity investor in 2021, showing its ability to create attractive businesses through innovative investment approaches in the Energy Transition. Ferris Hussein, Managing Director at Carlyle, expressed satisfaction with Amp's milestone and looks forward to expanding their partnership with the company. Dave Rogers, the  CEO of Amp Energy, communicated his delight with the US team's growth as part of the global platform over the past 7-years. Palisade Infrastructure and Fiera Infrastructure have formed a strong partnership, and Amp US is continuing its upward growth path under new ownership. The transaction was finalized through an exceptional joint effort.
Fiera Infrastructure and Palisade Infrastructure support the company's long-term strategy of developing, owning, and operating solar generation and battery storage projects. By 2024, the company aims to reduce CO2 emissions by approximately 171,000 tonnes annually through active and upcoming projects. Fiera Infrastructure, an affiliate of Fiera Capital Corporation, is a top global mid-market direct infrastructure investor, managing C$4.0 billion in assets and commitments. The company acquired over 50 infrastructure assets in Toronto, London, and New York, including utilities, telecommunications, transportation, renewable energy, and PPPs.
Fiera Capital, headquartered in Montreal, has locations in over 12 cities worldwide, including New York, London, and Hong Kong. Fiera Capital's affiliated companies can only offer investment funds or advisory services in jurisdictions where the Affiliate and product are registered or permitted to conduct business. Palisade Infrastructure Group, a global autonomous emphasizes providing risk-adjusted returns for institutional and wholesale investors by investing in mid-market infrastructure and assets near infrastructure.
Palisade Infrastructure focuses on energy transition, digitization, and transportation infrastructure in North America, using successful investments in Australia and New Zealand. The company adopts a strategy focused on the long-term and emphasizes collaborative partnerships.
Amp Energy, a leading global platform for energy transition, develops renewables, battery storage, and hydrogen at scale using its Amp X digital technology platform,  its establishment 14 years ago, Amp Energy has created over 3 GW of assets worldwide, with 4 GW in late-stage development or construction and 20 GW of the pipeline The company operates in Spain, the UK, Australia, Japan, and North America, with forceful financial resources from institutional capital partners, including a notable investment of $440 million from Carlyle.
Amp X developed a disruptive grid edge digital platform to enable dynamic energy system contributions from distributed generation and load, offering flexibility, resilience, and system stability at the lowest possible cost.
News Source: Press Release