Instagram is introducing its Channels feature, which allows users to broadcast messages globally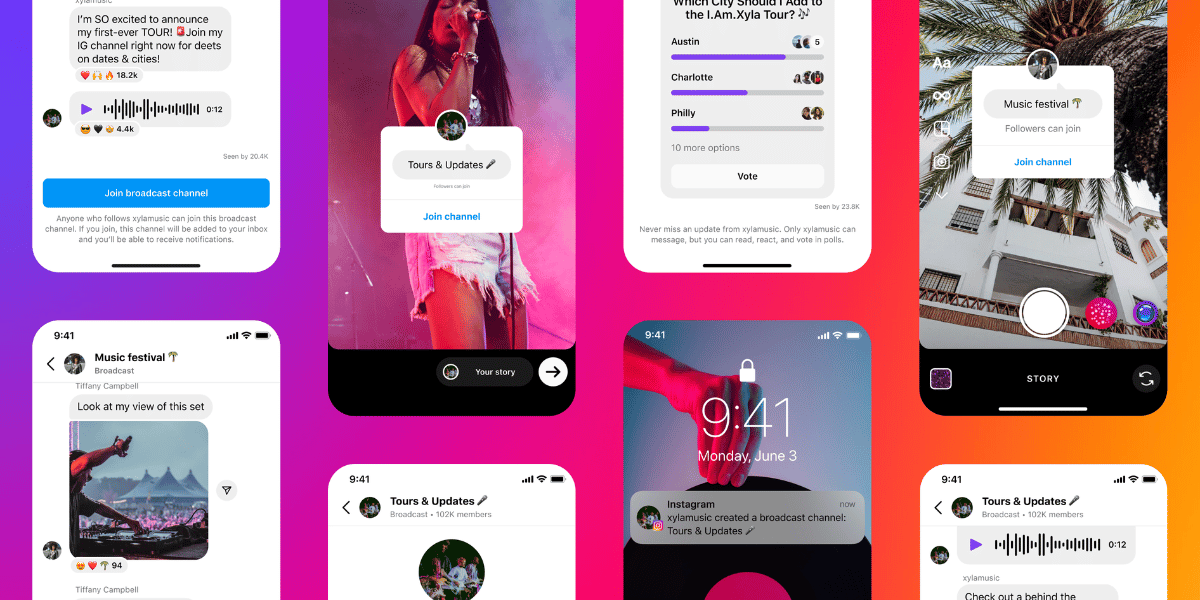 Instagram's Channels feature, available to all users worldwide, enables creators to communicate with their followers. Meta's blog post explains that creators can now access the feature for sending messages globally. 
Instagram has launched Broadcast Channels, allowing users to send messages quickly on the platform, similar to WhatsApp. In the past, exclusively reachable to select users in India and Brazil, these channels allow users to connect with others quickly. Meta announces global expansion of Instagram broadcast channels, Enabling creators in India to engage with their audience on a significant level through presently active connections. 
Meta revealed that it is introducing Instagram's Channels features for global message distribution. Until now, only a few creators and users could access the feature. On his channel, Mark Zuckerberg made the announcement suggested a few networks containing the International Cricket Council (ICC), Karen X. Cheng, Michael Le, a prominent figure on social media, and Daniel Arsham, a renowned artist.  
In February, Instagram debuted the Channels feature to give creators more adaptability to transmit one-to-many messages to fans. During May, it added support for collaborators Mark Zuckerberg interviewed Adam Mosseri on his channel. Visit the "Suggested channels" section of the DM section to find the networks that users can join. Instagram states that "your interest, interactions with creators, and activity on Instagram" determine these recommendations. You can also explore broadcast channels within the direct message section.
Meta is testing question prompts for users' followers separate inbox tab for channels is also tested, including sharing links, previewing Stories, setting channel expiration dates, and adding a moderator for member management. Meta introduced WhatsApp's Channels feature, initially launched in Colombia and Singapore, to provide authorities and agencies with a platform for public interaction with local and international communities.
News Source: Instagram