Threads: Instagram's Innovative Microblogging Alternative to Twitter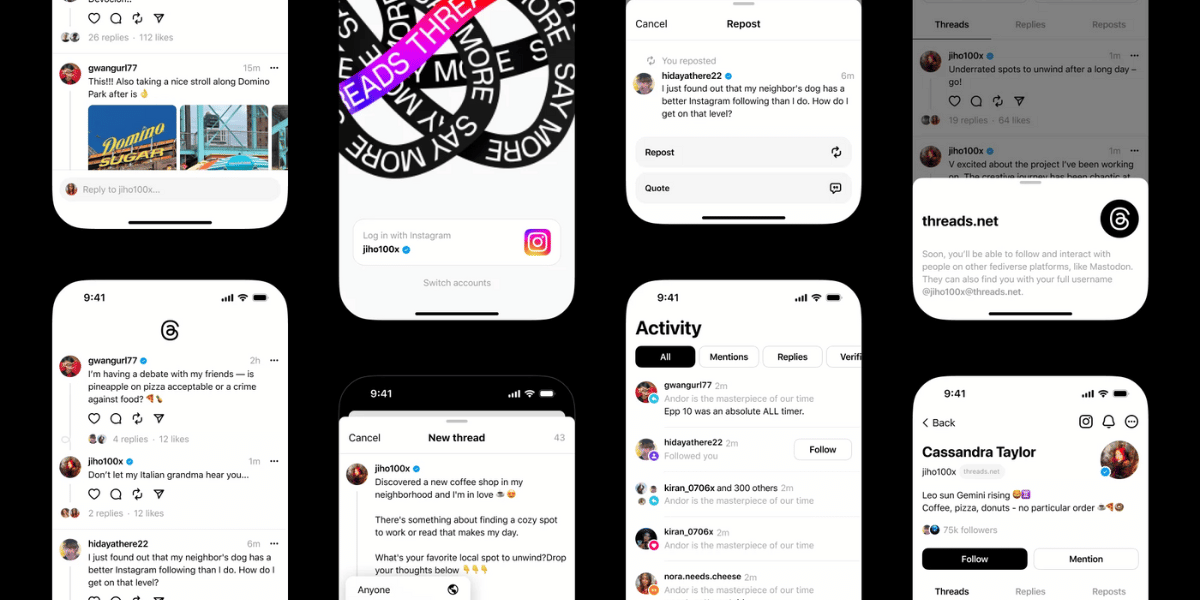 Meta-owned Instagram has launched a standalone app called Threads, aimed at rivaling Twitter as a microblogging platform. With its integration with existing Instagram circles and a range of features, Threads aims to establish itself in the competitive social media landscape.
Threads, which recently debuted on the iOS App Store in the United States, is expected to officially launch on July 6, according to the App Store data. As Twitter faced technical difficulties with rate-limit errors over the weekend, competitors such as Spill, Bluesky, and Post experienced significant growth. Threads differentiate itself by seamlessly importing Instagram followers and following lists, leveraging existing Instagram communities.
Threads is a community-driven app where users can engage and connect with like-minded individuals. It provides a platform for sharing ideas, opinions, and creative content. While closely integrated with Instagram, Threads functions as an independent app. Users can engage with posts by liking, commenting, reposting, and sharing. The app also offers the option to control the audience for replies, allowing users to choose between everyone, followers, or mentioned individuals.
The announcement of Threads comes as no surprise, as information about the app has gradually emerged in recent months. Instagram's description of Threads as "decentralized" suggests compatibility with Mastodon, a decentralized network built on the ActivityPub protocol. However, the degree of decentralization remains uncertain since Threads is part of the centralized Instagram platform. Nonetheless, the leaked slides from a briefing with top creators corroborate the information provided in the App Store listing.
Meta's previous side apps have had mixed success, with some discontinued over the years. However, the timing of the app's launch is advantageous as Twitter continues to face challenges. Meta's success depends on user reception as they decide whether to embrace the company's expanded social media experience.
The app will have creator controls and account safety features.

For example, accounts you've blocked on IG will carry over

Hidden words you've selected on IG will also carry over.

— Lia Haberman (@liahaberman) May 19, 2023
With Twitter's future uncertain, Meta aims to establish a strong presence in the microblogging landscape through its upcoming app. Meta plans to leverage its extensive user base across its apps, including Instagram, Facebook, WhatsApp, and Messenger, to attract high-profile public figures such as athletes, actors, producers, showrunners, and comedians.