Cyera, Data security startup raises $100M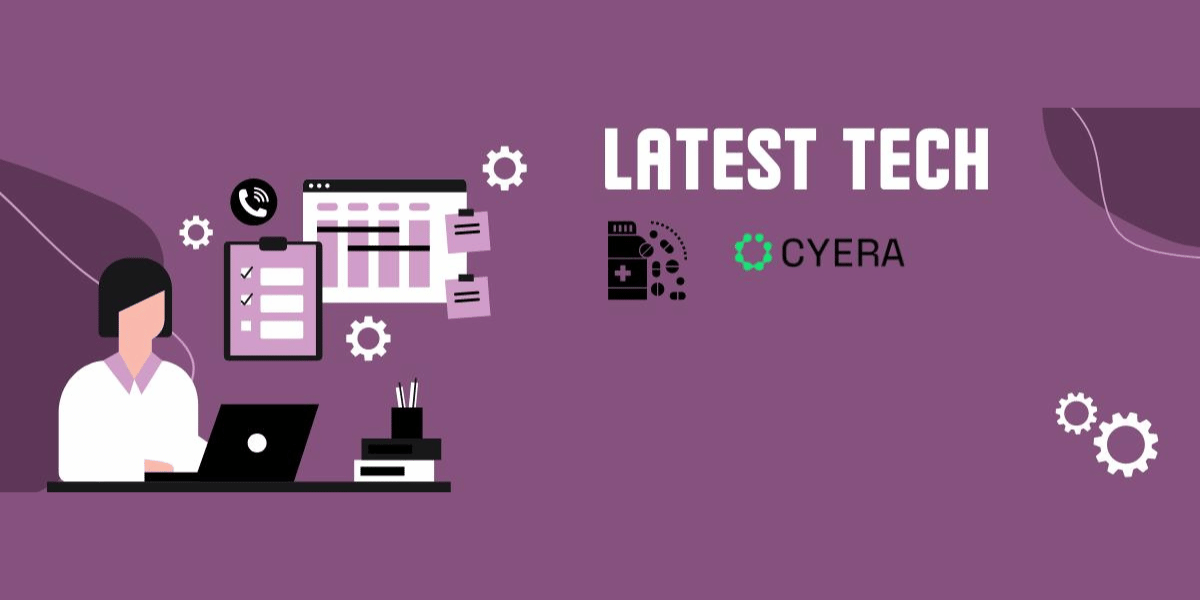 In a resounding testament to the growing concerns surrounding data security in the digital landscape, Cyera, a pioneering startup specializing in cutting-edge data protection solutions, has successfully closed a remarkable $100 million investment round. This significant infusion of capital will empower Cyera to fortify its position as a leading player in the field, enhance its groundbreaking technologies, and safeguard individuals' and businesses' sensitive information.
The rapid shift to digital platforms during the pandemic has fueled a notable trend: enterprises now grapple with an unprecedented surge in proprietary data. A recent survey revealed that companies, on average, experience a staggering 63% increase in data volume every month. Astonishingly, 12% of respondents reported an exponential growth rate of 100%.
With the ever-expanding data landscape, organizations face mounting challenges in effectively managing and safeguarding their valuable information. Addressing this critical need, Cyera, a brainchild of Yotam Segev and Tamar Bar-Ilan, both veterans of the Israel Defense Forces, emerged as a pioneering platform. Its primary mission is to empower businesses by providing enhanced visibility and robust protection for their sensitive data.
Yotam Segev and Tamar Bar-Ilan joined forces following their military service and harnessed their expertise to create Cyera. Their platform offers organizations unparalleled control and oversight over their data, enabling them to mitigate risks and ensure its utmost security. By leveraging their military background, Segev and Bar-Ilan bring a unique perspective to data protection, incorporating rigorous defense strategies and cutting-edge technologies into Cyera's comprehensive solution.
Segev said, "Cyera's vision is to enable every business to realize the full potential of their data using AI – collaboration, connection with customers, insights that fuel innovation – to power a new era of development, growth, and productivity. This investment confirms that Cyera is on the right path to help CISOs meet their most pressing challenge – securing their data in the cloud era."
The Rise of DSPM Platforms in the Data Security Landscape
In the realm of data security, Cyera falls within the data security posture management (DSPM) platforms category. DSPM platforms aim to simplify and automate the essential practices of detecting and protecting data, focusing on cloud environments. Notably, the past few years have witnessed the emergence of numerous DSPM startups, including Laminar Security, Dig Security, Sentra, BigID, and Varonis, all of which strive to empower enterprises with robust data security solutions.s
The rapid rise of these DSPM startups is closely intertwined with the exponential growth of data managed by enterprises and the widespread adoption of cloud technologies. According to a recent survey by O'Reilly, a remarkable 90% of organizations confirmed their utilization of cloud computing in 2021, marking an increase from the 88% reported in 2020. Concurrently, industry analysts such as Gartner predict that by 2027, more than 50% of enterprises will embrace industry cloud platforms. These platforms cater to specific industries like healthcare, logistics, and retail, offering tailored features and services to accelerate business initiatives.
As the demand for scalable and secure data management solutions continues to surge, the DSPM sector remains poised for further growth, driven by the increasing complexity of data ecosystems and the ongoing shift toward cloud-based infrastructure. According to Segev, Cyera distinguishes itself from many DSPM vendors by offering a broader scope of functionality.
"DSPM startups … have limited capabilities," Segev said. "Legacy vendors attempting to 'bolt on' DSPM capability are architecturally flawed and can't scale like Cyera. Cyera has differentiated itself from the slew of DSPM vendors by focusing on an AI-powered data security platform to protect all of a company's data, everywhere."
Cyera Global Impact and Future Outlook:
The $100 million investment catapults Cyera into an enviable position to amplify its global impact. As data breaches continue to make headlines, regulators impose stricter compliance requirements, and consumers demand greater protection of their personal information, Cyera's solutions will undoubtedly find increasing relevance and adoption. With its strengthened financial position, Cyera can embark on strategic partnerships, expand its research collaborations, and further elevate its capabilities, solidifying its reputation as a trailblazer in the data security domain.
"We provide complete cloud data security coverage across software-as-a-service, platform-as-a-service and infrastructure-as-a-service environments, with on-prem support coming in 2024," Segev added. "The result is cloud data security that enables businesses to be more agile and innovative while mitigating risk to reputation, customer loyalty, and compliance stemming from data theft."
Cyera's recent $100 million investment showcases the growing recognition of data security's critical role in today's digital age. Armed with a cutting-edge approach and an unwavering commitment to innovation, Cyera is poised to reshape the data security landscape and protect individuals and businesses from escalating cybercrime threats. With this significant financial infusion, the startup is primed to fortify its position as a global leader, fueling its mission to secure the digital world and instilling trust in the ever-expanding realm of data-driven endeavors.