Threads App Update: What's New and What's Still Missing?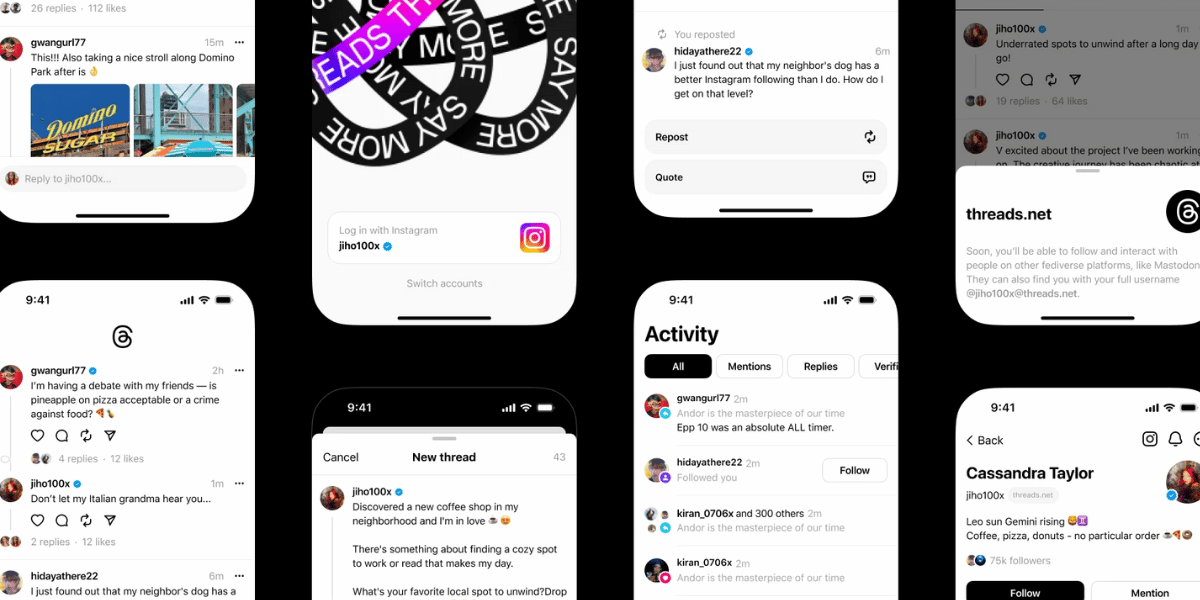 In the fast-paced world of social media, aspiring Twitter rivals are constantly vying for attention and user engagement. Threads, the Instagram-adjacent text-first social network, burst onto the scene with much anticipation just a few weeks ago. However, despite its initial hype, Threads is still navigating its early days in the competitive landscape of social media platforms.
Threads' developer Cameron Roth unveiled the second iOS update for the app since its debut. The update offers users a mix of smaller enhancements and one notable missing feature: translations. Threads is widely available worldwide but notably inaccessible in the European Union due to ongoing regulatory disputes over Meta's ad business. Translations in Threads would be invaluable for international users, despite Instagram's unreliable translation results in some languages.
Post by @camroth

View on Threads
Apart from addressing the language barrier, the latest update introduces a "follows tab" on the activity feed. This new feature collects user interactions like replies and mentions, providing a simple way to view all the latest Threads followers. While this may not be groundbreaking, it offers users a more streamlined approach to staying connected with their audience.
In addition to the above changes, the update includes various under-the-hood improvements to the activity feed, "tappable reposter labels," the ability to subscribe to unfollowed users, and an option to view a list of Instagram followers for a given user.
Despite its slick design, Threads still lacks certain essential utilities, leading some users to raise concerns about its accessibility features. Alt text, a fundamental aspect of accessible app design, was noticeably absent at launch. Rival platforms like Mastodon and Bluesky have already embraced customizable alt text for image descriptions. This emphasizes the importance of inclusivity in their user experience.
Furthermore, users have been vocal about their desire for a feed that exclusively displays content from the people they follow. Threads' current algorithm-driven approach, which favors a brand-heavy mix of content, has left many unsatisfied with the app's overall performance.
While Instagram's head Adam Mosseri has hinted at the development of a follows-only feed, it is essential to remember that Threads falls under the purview of Meta. This suggests that a pleasantly ad-free or ad-lite feed unburdened by algorithms may not soon be on the horizon.
As Threads evolves based on user feedback, balancing innovation, inclusivity, and user satisfaction becomes a crucial challenge. With Meta leading the way, the future of Threads is closely watched by supporters and competitors alike.