Resend, Developer-focused email platform raises $3M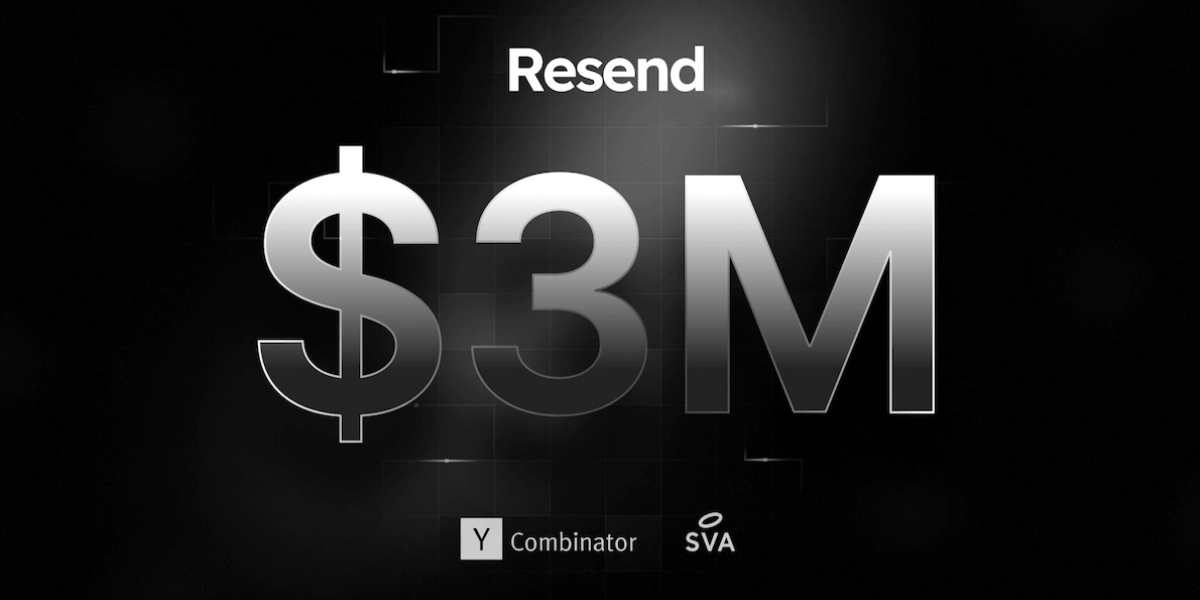 In a testament to the growing significance of developer-centric tools in the digital landscape, Resend, an innovative email platform, has raised $3 million in a recent funding round. The funding, led by prominent venture capital firms and angel investors, underscores the platform's potential to revolutionize email communication for developers and the broader tech community.
Resend, the brains behind the well-received React Email open-source project, has unveiled a developer's dream—an API that seamlessly incorporates email support into their applications. Launched in January, this platform has already witnessed a staggering 10,000 developers embracing its capabilities, resulting in over 7 million transactional emails sent.
Resend: A Platform Tailored for Developers
Resend is not just another ordinary email platform. Unlike conventional email service providers that target general users, Resend is tailored to meet the specific needs of developers, programmers, and tech enthusiasts. The platform equips developers with powerful tools and features that streamline the entire email communication process, enabling them to focus more on their core tasks and productivity.
Resend's core strength lies in React Email, the project that ensures emails maintain their intended design across all user devices. Regardless of where an email is opened, React Email provides developers with comprehensive components to construct visually appealing and consistent emails.
Announcing our $3M seed round.

Here's the full blog post for more details, and a preview of what's to come. https://t.co/mGnDIs6Ijg

— Resend (@resendlabs) July 18, 2023
Key Features and Advantages
API-First Approach: Resend boasts an API-first design philosophy, prioritizing seamless integration with existing developer workflows and applications. This API-driven approach empowers developers to incorporate email functionality into their projects effortlessly.
Simplified Email Automation: Resend simplifies email automation with intuitive and developer-friendly interfaces. It provides a wide array of automation features, allowing developers to efficiently create custom workflows, autoresponders, and triggered emails.
Developer-Centric Templates: The platform offers an extensive library of pre-designed, developer-centric email templates that save valuable time and effort. These templates are adaptable to various tech-related scenarios, ensuring consistency and professionalism in communications.
Email Deliverability and Analytics: Resend strongly emphasizes email deliverability and performance metrics. Developers can access detailed analytics and insights on email open rates, click-through rates, and bounce rates, thus enabling them to optimize their campaigns effectively.
Robust Security Measures: Recognizing the significance of data security in the digital era, Resend employs robust encryption and security protocols to safeguard sensitive information. Developers can rely on the platform to uphold privacy standards and protect their users' data.
Resend leverages the power of React Email to maintain email design integrity, attracting key investors within the tech community. By providing boilerplate code for multiple programming languages, Resend simplifies the developer's email integration process while efficiently addressing spam and phishing concerns through its robust "Robocop" tool.