NASA funds Blue Origin, Astrobotic, and others to develop advanced space tech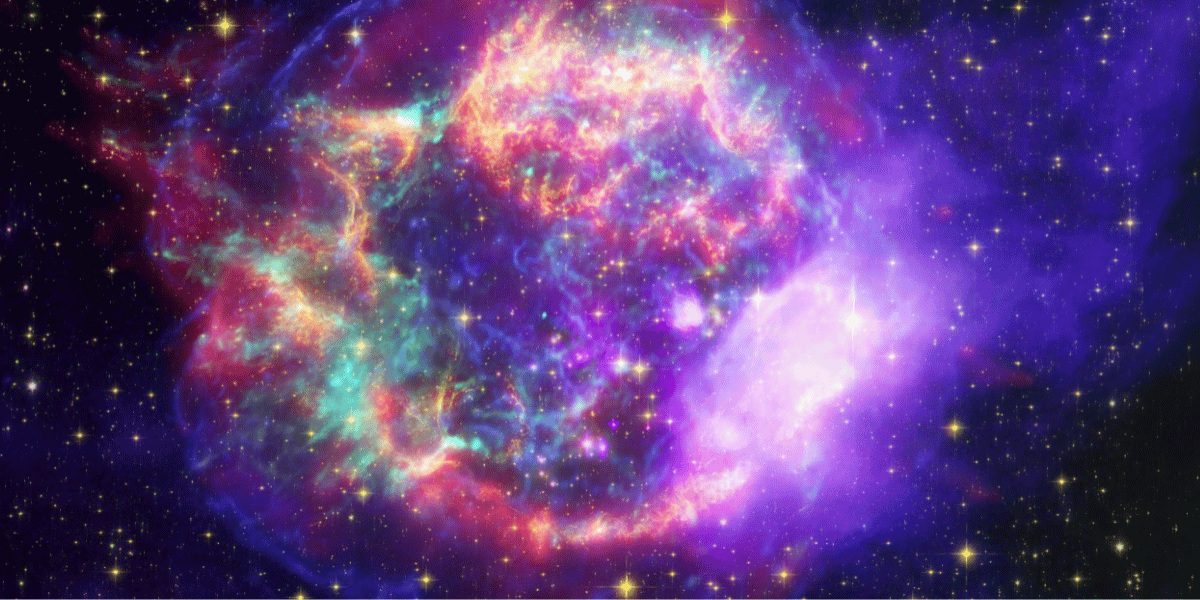 NASA announced new funding for 11 businesses for advanced space technology projects. The project ranges from advanced lunar surface power generation to additive space habitat manufacturing. NASA's Space Technology Mission Directorate (STMD) will issue four-year milestone-based funded Space Act Agreements.
The awards total $150 million for all 11 firms and were revealed as part of the space agency's Tipping Point program. Each company will contribute a minimum percentage, based on company size, of the total project cost.
Five of the 11 awards are for technologies to support long-term moon exploration. The other six projects to have received Tipping Point awards are focused on other areas of space technology. According to NASA, the investment will considerably advance the technology, bringing the technology to market for both future NASA missions and commercial clients.
11 Companies List and their Fundings:
Astrobotic Technology of Pittsburgh, $34.6 million
Astrobotic plans to launch a lander to the moon in the fourth quarter of this year. The goal of the LunaGrid-Lite is to generate solar electricity and transfer it via a one-kilometer-long power cable on the moon. A CubeRover delivered by Astrobotic's Griffin lander will deploy the power line. The demonstration will advance power generation and distribution technologies, including a high-voltage power converter, cable, and cable reel system.
"LunaGrid-Lite will pave the way for power generation and distribution services on the Moon, and change the game for lunar surface systems like landers, rovers, habitats, science suites, and in-situ resource utilization pilot plants. With renewable, uninterrupted commercial power service, both crewed and robotic operations can be made sustainable for long-term operations," said Astrobotic CEO John Thornton.
Blue Origin of Kent, Washington, $34.7 million
Blue Origin will advance an end-to-end in-situ resource utilization (ISRU) system that can extract oxygen, iron, silicon, and aluminum from lunar regolith simulant and use the extracted materials to produce solar cells and wire. The project is part of Blue Origin's Blue Alchemist initiative it unveiled earlier this year.
"Harnessing the vast resources in space to benefit Earth is part of our mission, and we're inspired and humbled to receive this investment from NASA to advance our innovation," said Pat Remias, vice president, Capabilities Directorate of Space Systems Development at Blue Origin,  "First we return humans to the Moon, then we start to 'live off the land.'"
Big Metal Additive of Denver, $5.4 million
Big Metal Additive will enhance metal hybrid additive manufacturing materials, production techniques, equipment, and facilities. The project aims to increase technology readiness and reduce lead time, material waste, and cost to enable a range of structural products, including space habitats.
Freedom Photonics of Santa Barbara, California, $1.6 million
Freedom Photonics will develop a novel direct diode laser sour that could enable more efficient lidar systems. The system could better detect methane in Earth's atmosphere and improve scientists' understanding of climate change.
Lockheed Martin of Littleton, Colorado, $9.1 million
Lockheed Martin will demonstrate in-space component joining and inspection technologies for structural, electrical, and fluid systems which will take place no later than 2027. The capability would reduce risk and advance the maturity and reliability of in-space assembly architectures.
"These more powerful and efficient nuclear thermal propulsion systems can provide faster transit times between destinations. Reducing transit time is vital for human missions to Mars to limit a crew's exposure to radiation," said Kirk Shireman, vice president of Lunar Exploration Campaigns at Lockheed Martin Space. "This is a prime technology that can be used to transport humans and materials to the Moon. A safe, reusable nuclear tug spacecraft would revolutionize cislunar operations. With more speed, agility and maneuverability, nuclear thermal propulsion also has many national security applications for cislunar space."
Redwire of Jacksonville, Florida, $12.9 million
Redwire will develop a grader, compactor, and microwave emitter into a scalable platform for removing rocks, compacting loose regolith, and melting or sintering regolith into a solid surface. This technology could enable dust mitigation areas, habitat foundations, roads, and landing pads.
"Lunar sustainability is at the very heart of the Artemis program. Developing the technology to create infrastructure on the Moon to support landing, habitation, and commercial operations will enable the robust future that America and its international partners are creating," said Redwire Executive Vice President John Vellinger.
Protoinnovations of Pittsburgh, $6.2 million
Future lunar rovers and robots will benefit from modular, flight-ready mobility control software developed by Protoinnovations. This development may have possible implications for other ongoing NASA ISRU activities.
Psionic of Hampton, Virginia, $3.2 million
Psionic will conduct a flight demonstration of its latest generation Navigation Doppler Lidar and terrain contour matching technology in collaboration with Draper Laboratory in Cambridge, Massachusetts. Crewed and robotic missions could utilize the high-precision navigation system to land at various planetary destinations, including the Moon.
United Launch Alliance (ULA) of Centennial, Colorado, $25 million
The United Launch Alliance (ULA) will continue to develop a proven Hypersonic Inflatable Aerodynamic Decelerator (HIAD) technology design. They'll develop a larger 10-meter HIAD that leverages a two-piece structure to effectively distribute load for even larger inflatable decelerators.
Varda Space Industries of El Segundo, California, $1.9 million
Varda will mature Conformal Phenolic Impregnated Carbon Ablator (C-PICA), a cost-effective and mass-efficient thermal protection system material developed by NASA. The project will flight test C-PICA and start commercial production of the material.
Zeno Power Systems of Washington, D.C., $15 million
Zeno Power System will develop a Stirling engine-enabled radioisotope power system using Americium 241 as a long-lived, thermally consistent heat source. This technology could be used for space and surface power systems, offering an alternative to plutonium-based power systems.
"This project can demonstrate how broadly applicable this fuel source could be in establishing a plug-and-play interoperable system, whether that be for a lunar lander, exploration rover, or crewed activities,"said Zeno Vice President of Engineering Lindsey Boles. "Given the predictable thermal output and long half-life of this isotope, our systems can be used sustainably on the lunar surface for decades."