The Volvo EX30 is an impressive Electric Vehicle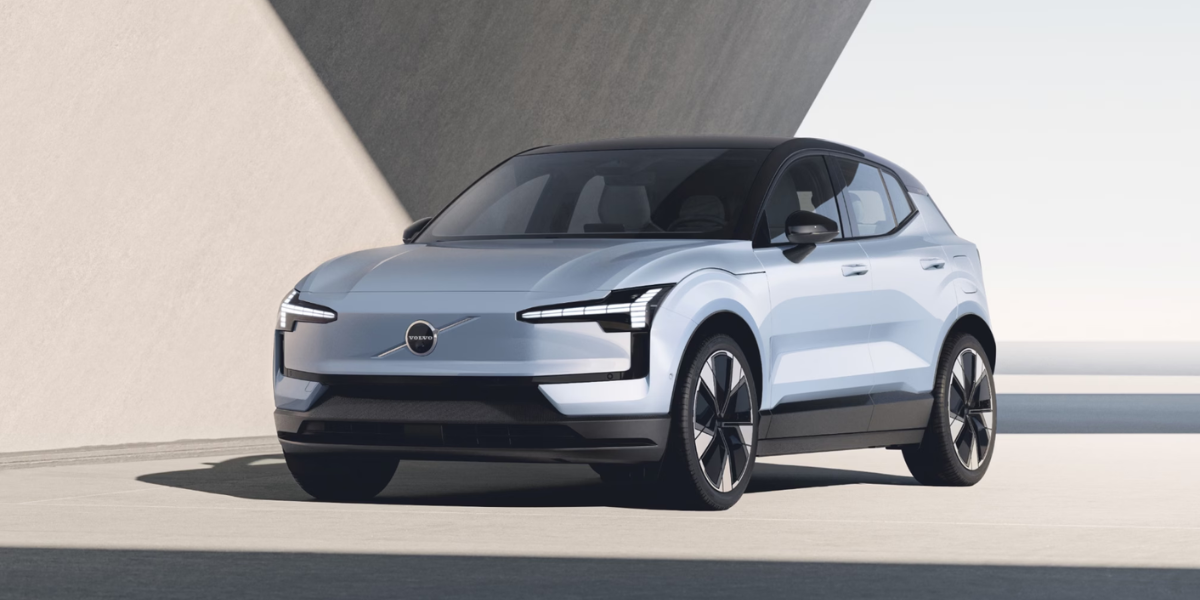 Nearly a decade after Volvo's successful launch of the XC90, the automaker is now embracing a different approach with the EX30, their first compact fully electric crossover. This affordable and sustainable vehicle is being hailed as a game-changer for Volvo, boasting impressive speed and a revolutionary interior. The EX30's reception has surpassed expectations, with markets worldwide excited about this new model. Volvo believes this small car has the potential to become a mass-volume, mainstream success and marks a significant evolution for the brand.
Little car, big deal:
The EX30's starting price is $34,950. With this starting price, it offers a much more accessible starting option than other EVs, with an average price range of $53000. The EX30 stands out as one of the few affordable choices for consumers. Its competitive pricing makes it an attractive option for those who switch to electric vehicles, potentially driving further EV adoption in the United States. According to analysts, with the current economic uncertainties and higher interest rates, the major problem that most potential buyers face is the high prices of these EVs. A survey by data firm AutoPacific revealed that a price below $35,000 would significantly increase interest in EVs. The EX 30 falls exactly within this price range, which is the most significant reason many buyers are attracted to it.
Volvo considers the EX 30 as the game changer, targeting many customers. The automaker aims to appeal to the mass market with this affordable, compact, fully electric crossover, expanding its reach beyond its usual midsize and larger SUVs.
Swedish roots, Chinese production:
Volvo plans to scale up its production of electric vehicles with EX 30 by becoming "half electric" by 2025 and "fully electric" by 2030. This approach is also influenced by Geely Holding Group, Volvo's Chinese parent company, which is expanding its global auto market presence through brands like Polestar, Lotus, and Lynk & Co.
Although EX 30 will be manufactured in China still, it will be an attractive option for US citizens due to its attractive price range. But it doesn't mean that if it is produced in China, US tax will not apply. Instead, it will be subject to a 27.5% tariff on Chinese-made vehicles.
Specs that matter:
Although EX 30 is a small and affordable electric car, it also possesses some attractive features that challenge the notion of Chinese-made cars in the American market. 
The versatile feature of this vehicle is that it comes with two battery pack options and two powertrain setups. Its 12.3-inch touchscreen on Google's Android OS resembles Tesla's minimalist approach. The EX30 also boasts fast-charging capabilities, wireless phone charging, and standard 5G connectivity.
The main aim of Volvo is to make EV ownership accessible to a broad audience with this model. Further, it plans to expand accessibility by allowing its models to access Tesla's supercharger network with an adapter starting in 2024. With all these efforts, Volvo intends to democratize battery electric vehicles and increase the adoption of EVs as a mainstream choice for consumers.