Spotify's AI-Powered DJ feature Expands Globally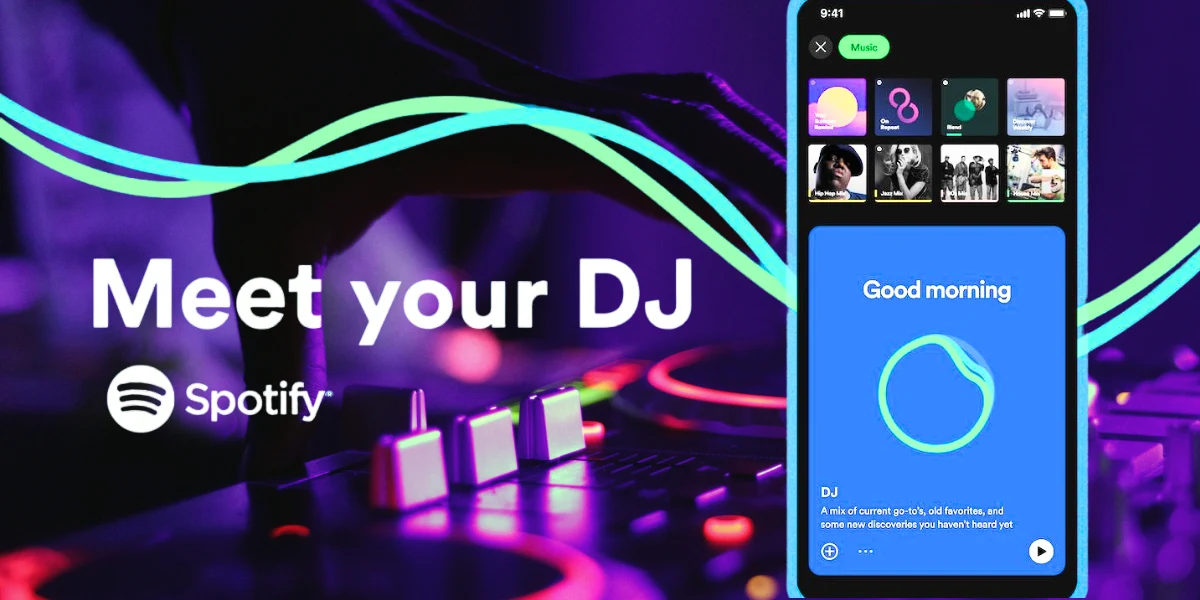 Spotify takes a big step by expanding its AI-powered DJ feature across multiple markets worldwide. You can find this DJ feature in the "music" feed section of the Spotify mobile app. This move comes just six months after the feature's introduction in North America.
The AI-powered DJ feature personalizes users' music experience by curating a selection of songs. Moreover, it pairs these songs with spoken-word commentary. A synthetic voice generates this commentary and includes light-hearted banter. It also provides contextual information about specific songs and artists users have enjoyed. Think of it as your radio DJ, catering to your preferences.
This feature initially debuted in the United States and Canada in February. It later expanded to the U.K. and Ireland three months later. For now, the AI-powered DJ feature remains in beta. However, premium subscribers in about 50 markets globally can now access it. These markets include Sweden, Australia, New Zealand, Ghana, Nigeria, Pakistan, Singapore, and South Africa.
Remember, most of the European Union won't have access to this feature yet. Additionally, it's essential to note that even in the new markets, the DJ feature will only be available in English.