WhatsApp Unfolds a New Screen Sharing Update During Video Calls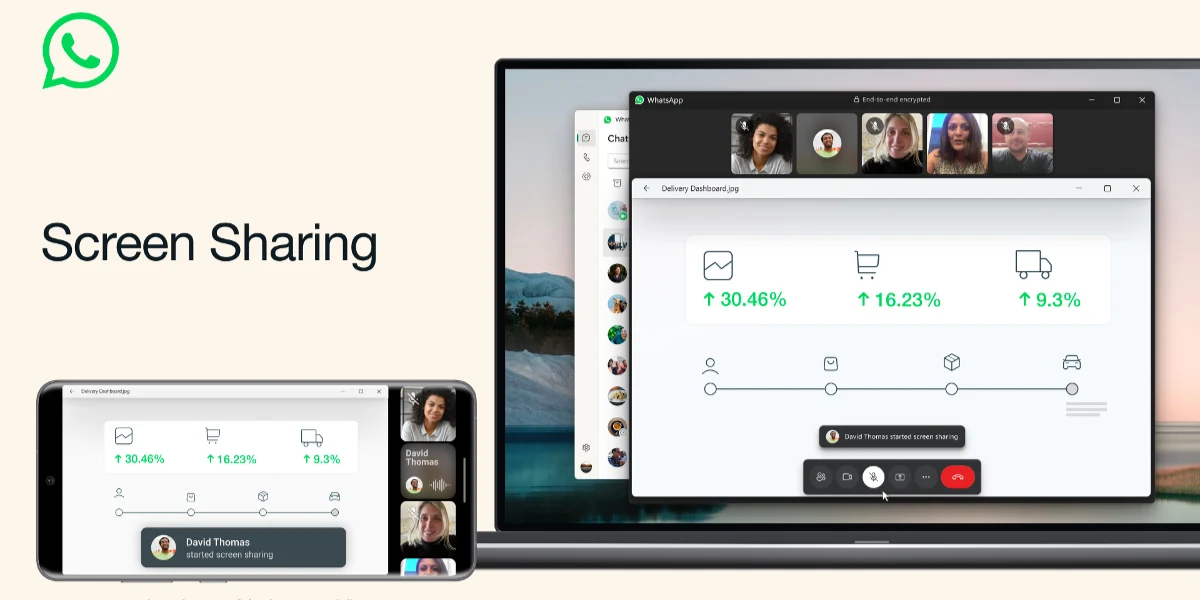 A new feature was announced by the Meta platform for WhatsApp that allows its users to share screens during video calls. Users no longer have to take professional calls on conferencing apps like Zoom, Skype, and Google Meet when WhatsApp's latest update allows you to share your photos, documents, and even your grocery or shopping cart with your contacts.
How does it work?
The screen sharing on the app works just like every other conferencing video call application, like Zoom or Skype. You can initiate screen sharing just by tapping the share icon. Not only that, but you will get the option to either share the whole screen or just a specific tab.
Mark Zuckerberg, CEO of Meta, said in his post, "We are adding the ability to share your screen during a video call on WhatsApp."
Emphasizing the importance of screen sharing, he said:
"Whether sharing documents for work, browsing photos with family, planning a vacation, shopping online with friends, or just helping parents with tech support, sharing the screen lets you share a live view of your screen during the call."
Since 2016, Video calling has been an essential part of WhatsApp. To stay relevant and keep up with the trends and needs of its consumers, WhatsApp recently brought instant video messages into chat for its iOS users. However, WhatsApp didn't stop there; now, the new screen-sharing feature is being launched for iOS, desktop, and Android users.
Moreover, Meta has also notified its users about another element:
"You can now also enjoy playing Video calls in Landscape mode for a wider and more immersive viewing and sharing experience on your phone."
Why is it Important?
This new screen-sharing update will ease the lives of people who utilize WhatsApp solely for their businesses. When they have the screen sharing feature on WhatsApp, they will not struggle to find another video calling app.