Salesforce Unveils Einstein Studio: Revolutionizing AI Model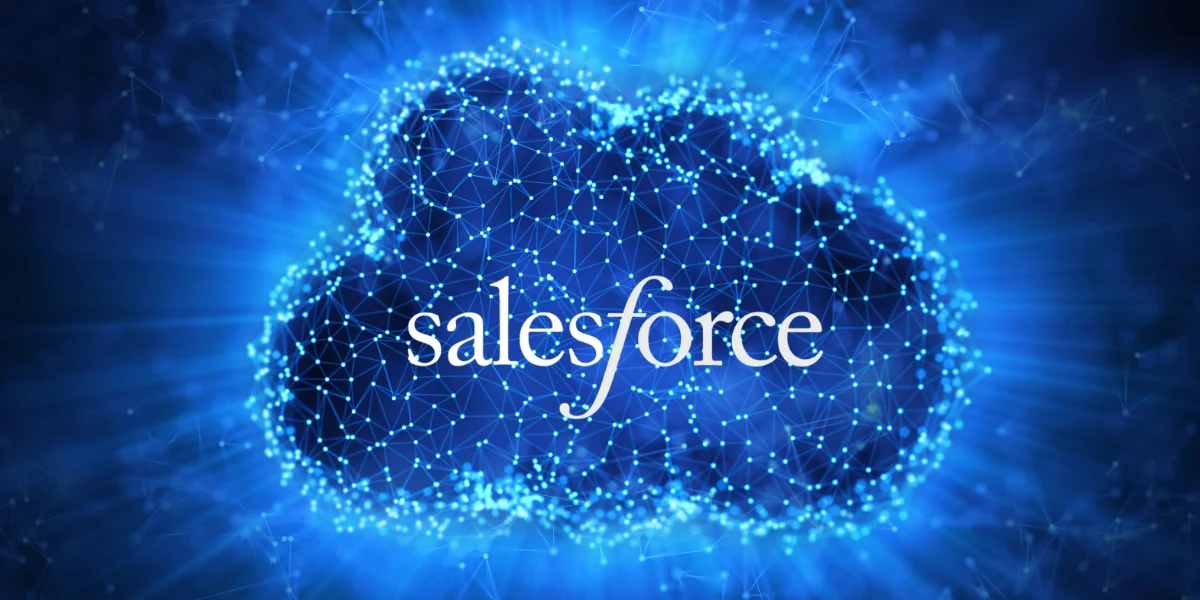 Salesforce, led by Marc Benioff, is advancing AI. The CRM pioneer introduced Einstein Studio, helping businesses improve AI models using their data in Salesforce's system.
This advancement simplifies the AI project cycle, letting data and engineering teams speed up model management. As a result, there's better efficiency, speed, and cost savings. Once trained, these models can be used for various tasks in Salesforce, such as sales, service, marketing, commerce, and IT.
Rahul Auradkar, EVP and GM for Unified Data Services and Einstein at Salesforce, explained Einstein Studio's significance: "Einstein Studio offers an easier way to create and use custom AI models… Salesforce customers can now use their data to power predictive and generative AI across their organization." After successful testing, Einstein Studio is now available to all Salesforce Data Cloud users.
Salesforce Customers:
In the current business landscape, every enterprise is racing to construct and deploy AI models tailored for diverse critical applications, such as predicting future demands or enhancing recommendations. However, creating and implementing enterprise-ready AI across essential applications and workflows is labor-intensive. Teams must navigate data extraction, transformation, and loading (ETL) to prepare it for AI platforms. Subsequently, they embark on model training and implementation, all while monitoring the project's complete lifecycle. This exhaustive endeavor consumes substantial time and resources, hindering teams from promptly deploying their projects when needed.
According to a KPMG survey, nearly 60% of U.S. executives acknowledge being approximately one to two years away from implementing AI solutions.
Einstein Studio, an innovative solution by Salesforce, aims to holistically expedite the AI deployment process. This offering enables users to connect their custom AI models, built using external services like Google Vertex AI, and refine them using data hosted within Salesforce Data Cloud. This refined approach addresses specific business requirements.
Data Integration:
Salesforce Data Cloud consolidates data from various sources to create unified customer profiles that dynamically adapt to individual customer interactions. By leveraging this data directly for model training, Einstein Studio's pre-built integration eliminates the need for ETL processes. In essence, users can "point and click" on relevant data assets within the data platform.
Moreover, the Bring-Your-Own-Model (BYOM) solution introduces a control panel for overseeing the usage of AI models during training. Consequently, this empowers data scientists and engineers to regulate their data's exposure to AI platforms.
Sanjna Parulekar, Vice President of Product Marketing at Salesforce, elucidated: "Einstein Studio streamlines the entire AI project lifecycle – from data acquisition and preparation with Data Cloud to modeling, model deployment, and insights consumption. Our bring-your-own-model approach empowers organizations to address high-value AI use cases by seamlessly integrating business, IT, data professionals, and end users. This maximizes the potential of their investment in cutting-edge AI platforms."
Deployment Across Salesforce
Once a model is honed using Data Cloud, it integrates into various Salesforce experiences, such as Data Cloud, Flow, and Apex, powering diverse company applications. For instance, a propensity-to-buy model, developed through AWS Sage Maker and integrated into Einstein Studio, could inform whether to send a product discount email to a customer within Flow automation.
Parulekar emphasized that customers and independent software vendors maintain flexibility in utilizing these models in external applications. Retailers, for instance, can leverage trained models to offer personalized product recommendations based on customer preferences and behaviors. Additionally, they can tailor pricing and customer segmentation strategies based on demographics and purchase history.
Power of Einstein Studio
Through Salesforce's Data Cloud and Einstein Studio, customers gain the autonomy to introduce their models, thus expanding their options in leveraging AI and customer data. This democratization of capability is crucial for client success. David Geisinger, Global Alliance Lead at Deloitte Digital, expressed enthusiasm about this development: "The ability for customers to bring their models, facilitated by Salesforce's Data Cloud and Einstein Studio, grants them a greater realm of AI utilization. This capability's democratization is fundamental to our client's achievements. Deloitte is excited to be part of this journey and has designed a series of 'bring your own models' that our clients can harness within the Salesforce ecosystem."
At present, Einstein Studio empowers users to build customized models from the ground up or integrate models from AWS SageMaker and Google Vertex AI. Parulekar confirmed that more services will be incorporated in the future. Starting today, all users of Salesforce Data Cloud will automatically gain access to this offering.