Tractian Secures $45M in Series B to Revolutionize Industrial Asset Monitoring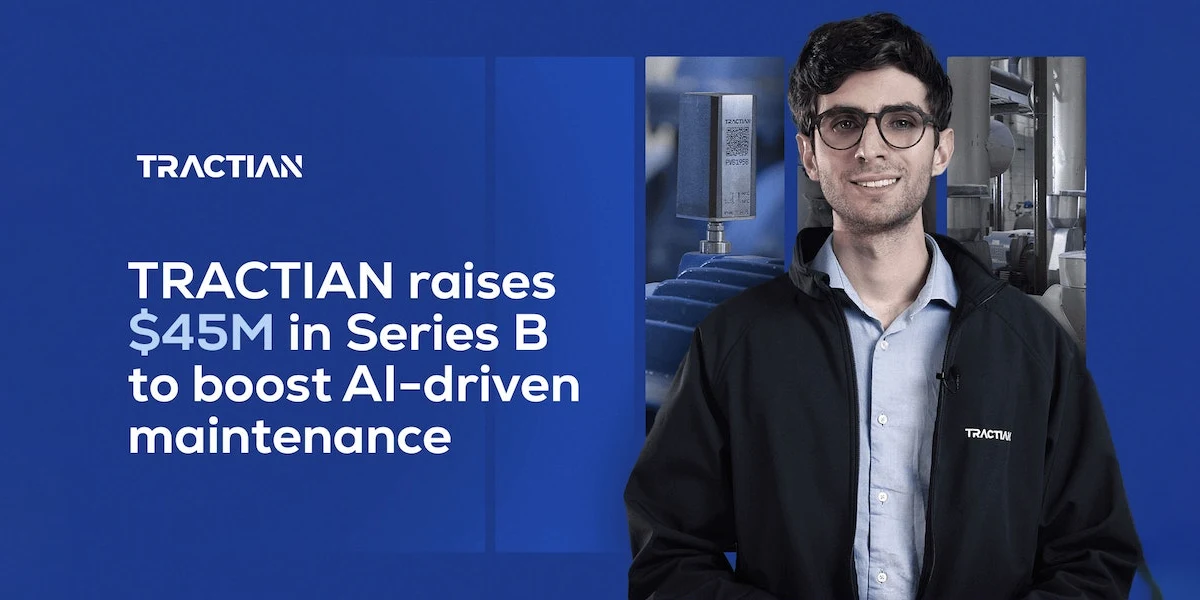 Tractian, an AI-based industrial asset monitoring company, has raised $45 million in a series B funding round led by Boston-based venture capital firm General Catalyst and Next47. The company secured a series A funding round of $15 million in 2022.
Igor Marinelli, the founder of Tractian, comes from an industrial maintenance background and strives to help companies eliminate downtime, foresee failures and extend the lifespan of their assets.
"We have our own factory, we manufacture our own hardware, we're 100% verticalized. We have the patents on the hardware, the patents in the models," said Marinelli. Our average savings … per machine is $6,000 a year," he added.
Tractian uses sensors, edge computing hardware, and AI models to predict mechanical failures accurately. Examples of issues that Tractian's AI can detect include wear, imbalance, and misalignment. Analyzing vibrations and frequency patterns in machines creates unique "fingerprints" for each machine type and manufacturer.
"The more that you add data, the human feedback loops happen" and the better your system gets over time, said Marinelli. "And the more competitive advantage you have," he added, "because you have a massive database of failure that's been cataloged and labeled by the user."
Moreover, the company does not rely on WiFi to ensure uptime. The sensors have built-in connectivity, automatically selecting the best available carrier.
The 2019-founded company has over 500 customers across various sectors and represents around 1,000 manufacturing plants. Based on consumer data, Tractian estimates that its technology currently impacts approximately 5% of global industrial GDP.
They plan to utilize the funding to advance their research and development efforts, with around 200 R&D engineers working on data science, data engineering, hardware engineering, and firmware development. The company also aims to expand its AI capabilities as the AI models are designed for specific industries and machine types. By doing so, it can venture into new industrial verticals.