Smart Bus Startup Zeelo Secures $14M to Expand US Operations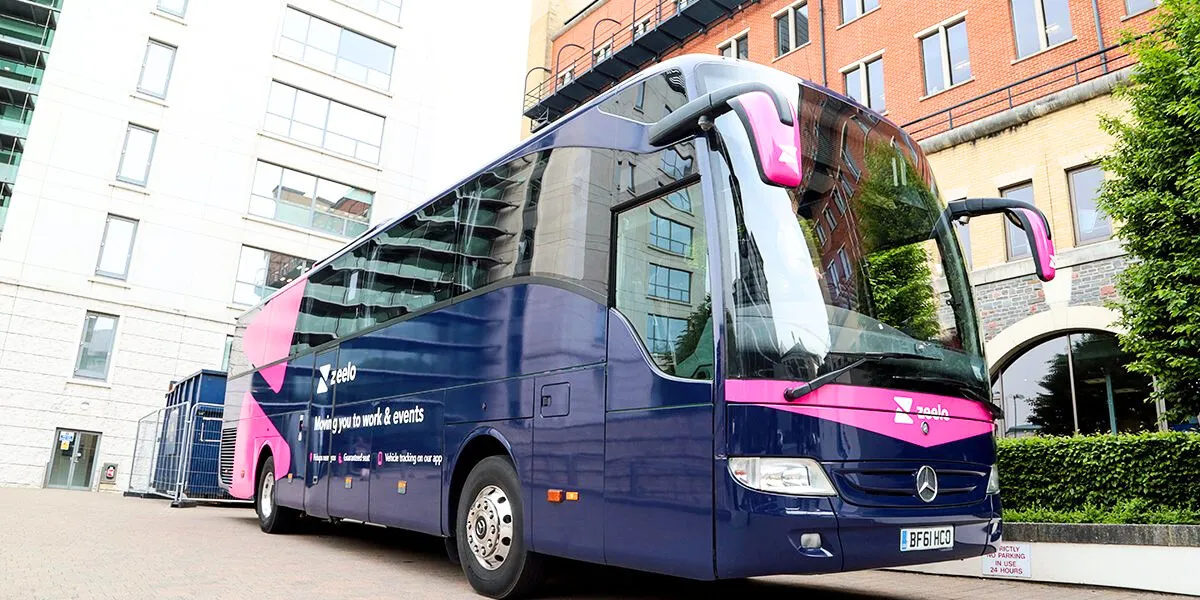 Zeelo, a visionary 'smart bus' platform, has secured $14M in an extended Series A funding round. This funding will drive Zeelo's expansion into the US market, particularly the East and West coasts. Led by FlatzHoffmann, a prominent European investor, the initiative gained support from IREON Ventures and an undisclosed Boston-based family office. Furthermore, Zeelo is renowned for innovative private bus services, serving diverse clients including operators, employers, and schools. This funding positions Zeelo to enhance its tech platform, boosting sales and operations in the US.
Given this new financial impetus, Zeelo is now in an ideal position to decisively propel its US operations forward. As the demand for sustainable transportation solutions continues to surge, Zeelo remains steadfast in its commitment. Zeelo is determined to effectively address the transportation needs of employers and schools nationwide. Additionally, this strategic expansion seamlessly aligns with Zeelo's overarching mission to provide a sustainable and highly efficient smart bus service. This mission resonates deeply with the modern ethos of environmental consciousness.
A Leap Forward in Strategy:
Zeelo's recent funding success comes on the heels of navigating a complex landscape, including a notable reversal of an acquisition plan involving mass transit group Swvl. Central to its mission of revolutionizing transportation, Zeelo's strong commitment to sustainability remains palpable. As it caters to employers and schools with its 'smart bus' services, Zeelo plays an indispensable role in addressing transportation needs across both urban and suburban areas. The company's dual focus on convenience and environmental consciousness cements its status as a trailblazer in the smart transportation realm.
Reinforcing its dedication to American expansion, Zeelo's co-founders, Sam Ryan, and Barney Williams, have even relocated to the US. Moreover, this strategic melding of technological expertise and a sustainability mission positions Zeelo for a highly promising journey within the dynamic smart transportation industry.
Market Dynamics and Escalating Demand:
Engaging in a discussion with Sam Ryan, Co-Founder and CEO at Zeelo, he pointed out the driving factors propelling their business. The strong demand for Zeelo's services emanates from the lack of comprehensive public transport options in the US and the steadily escalating cost of living.
This demand assumes even more significance in regions with limited public transit availability. What's more, the allure of Zeelo's 'smart bus' model becomes particularly pronounced, effectively catering to populations heavily reliant on personal vehicles. Significantly, within the expansive US market, fertile ground exists for Zeelo's expansion. In the midst of competition, the pervasive demand for reliable and sustainable transportation solutions presents an ample and enticing opportunity for Zeelo to flourish and make a lasting impact in the market.
Christopher Hoffmann, Partner at FlatzHoffmann, accentuated Zeelo's distinctive positioning within the mobility sector. The company's fusion of transit-tech excellence and a steadfast focus on sustainability unquestionably sets Zeelo apart as a catalytic force for positive change within the realm of transportation.