Rakuten Securities Partners with TipRanks to Enhance Platform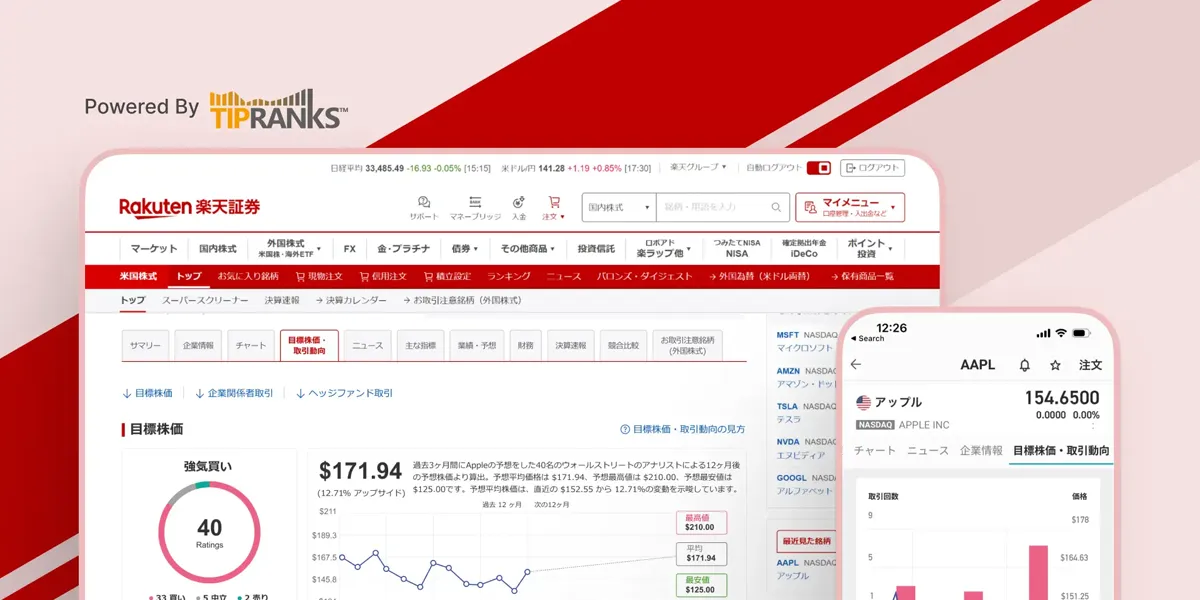 TipRanks will give exclusive data to Rakuten Securities, Inc., starting October 2023. Rakuten Securities is a major online brokerage in Japan with nine million securities accounts. The platform will utilize TipRanks' datasets to empower investors with data-driven insights. The partnership enables Rakuten Securities' clients to access TipRanks' stock research tools. Furthermore, these tools will help them select potentially high-performing stocks. Japanese investors will now have access to the same data used by major hedge funds, providing valuable analyst ratings and price targets.
Rakuten Securities' clients can now track leading hedge funds' investment activities, gaining insights into their stock portfolios, purchases, and sales. The platform also gives information on insider transactions, specifying buying and selling activities. TipRanks' new technology scans SEC filings, categorizing insider transactions as Informative or Uninformative, enabling investors to follow insiders based on their historical track records and rankings, facilitating informed investment decisions.
Uri Gruenbaum, the CEO of TipRanks, expressed pride in merging TipRanks into Rakuten Securities' brokerage platform. This partnership highlights Rakuten Securities' position as a preferred brokerage for a wide spectrum of customers. Moreover, the collaboration underscores TipRanks' mission to introduce advanced financial technology to empower everyday investors. Rakuten Securities and TipRanks plan to provide Rakuten's customers with new stock research data and tools.
Yuji Kusunoki, CEO of Rakuten Securities, said in a statement:
"Thanks to TipRanks' wonderful service, Rakuten Securities users will be able to acquire more extensive investment information that will affect the future stock prices of individual US companies. By making it easy for Japanese investors to obtain information that Wall Street analysts cover but Japanese investors may not have had access to before, we will improve investors' future investment decisions about US stocks. Rakuten Securities will continue to meet the needs of a wide range of customers, from investment novices who are starting to build assets to active traders, as an asset building companion."
Rakuten Securities was established back in 1999. It provides extensive financial brokerage services to a large customer base of over 9.0 million individual investors, providing various asset products such as equities, derivatives, commodities, investment trusts, and foreign exchange, both domestically and internationally.