Fynder: Your One-Stop Shop for Simplified Shopping in Pakistan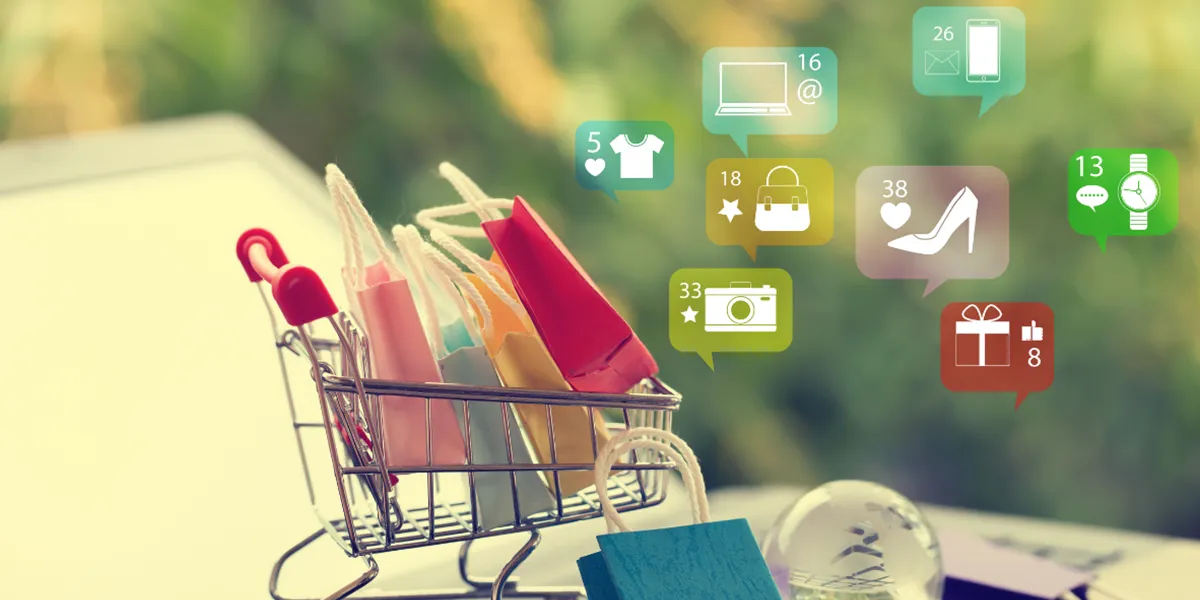 Fynder, Pakistan's pioneering one-stop shop, provides consumers a convenient solution for searching, comparing, and discovering products that suit their unique preferences. The vision of Fynder stemmed from a simple yet powerful concept of simplifying the shopping experience in Pakistan. 
The rising inflation rate in Pakistan, currently at 31.4%, has prompted consumers to adopt mindful spending habits. Fynder's product listings address this challenge by reducing information gaps. This promotes market efficiency as value-driven brands get rewarded while overcharging gets discouraged.
To ensure reliability, Fynder collaborates with over 50 major local brands and leverages APIs to source information for over 90 thousand products. This approach keeps Fynder's database updated with the latest products and pricing, making it a reliable resource for users.
Diverse Product Categories
With a dynamic team of five skilled engineers, developers, and data scientists, it caters to consumers across diverse categories, including:

Apparel (60%)

Footwear (20%)

Accessories (15%)

Fragrances

Beauty products

Home decoration



The platform's extensive product categories offer a distinct competitive advantage. Fynder effectively fills a significant market gap by including categories such as fragrances, beauty products, and home decoration. This diversity also encourages cross-category shopping, making it easier for users to discover complementary products. For example, a shopper looking for apparel might discover an interesting accessory they wouldn't have found on a specialized apparel website.
User-Driven Product Selection
Fynder also offers a user-driven product selection strategy different from traditional affiliate partnership models.
In an interview with Xtartupbar, Fynder's CEO and Co-Founder, Ahsan Zaheer, shared:
"At Fynder, our product selection is purely driven by the criteria chosen by our users. We maintain complete transparency with no hidden biases toward any brand. Our goal is to empower customers to choose products based on their preferences, all at fynder.pk, your one-stop shop for convenience."
Unlike competitors who may prioritize specific brand partnerships, Fynder presents a holistic view of available choices. This means that users can access a broader range of products that might not be listed on other platforms. The platform is designed to be a resource that assists rather than directs users in their shopping journey. Hence, consumers can make well-informed decisions about their purchases.
User-Friendly Interface
Fynder places a strong emphasis on user-friendliness, which aligns with its broader goal of simplifying the shopping experience. The platform has several key features that enhance the user journey:
Comprehensive Homepage Filtering
Fynder's homepage features a comprehensive filter, allowing users to refine their product searches based on various criteria, including price range, brands, and discount percentage. 
This feature guides users toward a focused shopping journey. For instance, including a price filter enables a stress-free experience by mitigating the overwhelm often caused by an abundance of choices. This, in turn, expedites decision-making and increases user satisfaction.
Reader-friendly Product Descriptions 
The reader-friendly product descriptions enable efficient comparisons. For instance, when a user is searching for a perfume, they can easily compare specifications across different brands, like Khadi and Ethnic, right on Fynder's platform. This saves the user's time by eliminating the need to visit individual brand websites. Moreover, this transparent approach fosters trust in Fynder's shopping process.
Share via WhatsApp
The platform's "Share via WhatsApp" functionality is available on product pages. This feature promotes collaborative shopping by allowing quick input from friends and family. After making the product decision, a simple click will redirect you to the brand's original website for order placement.
Add to Favorites
The "Add to Favorites" feature is handy for users who wish to bookmark products for future reference. These products are stored in a dedicated tab, readily accessible each time you revisit the website through your browser.
Upcoming Enhancements
AI-Powered Recommendation Engine:
Fynder plans to introduce an AI-powered recommendation engine by the end of this year. The engine will analyze user behavior and offer personalized product suggestions. This reflects the platform's focus on adaptability and responsiveness to changing consumer preferences. These tailored recommendations will evolve dynamically, encouraging users to explore new products and brands.
Support for Smaller Businesses: 
In the upcoming year, Fynder will introduce store hosting for small businesses in Pakistan. "This will eliminate the need for individual setups, reduce costs, and boost visibility, providing small businesses with the growth opportunities they need," elaborated Ahsan Zaheer. Furthermore, the platform will grant users exclusive access to their products and special deals, adding value to their shopping experience. By partnering with these brands, Fynder aims to deliver cost-effective shopping solutions while maintaining its user-driven product selection strategy. 
Conclusively, Fynder's user-centric approach, from its user interface to product selection, significantly enhances the shopping experience. Moreover, the platform's positive impact on the local economy, achieved through increased market efficiency and support for small businesses, reflects its responsible brand ethos. With its unwavering dedication, Fynder is set to emerge as the leading one-stop shop in Pakistan.