Vision Pro, the Ambitious $3499 AR Headset by Apple is Finally Here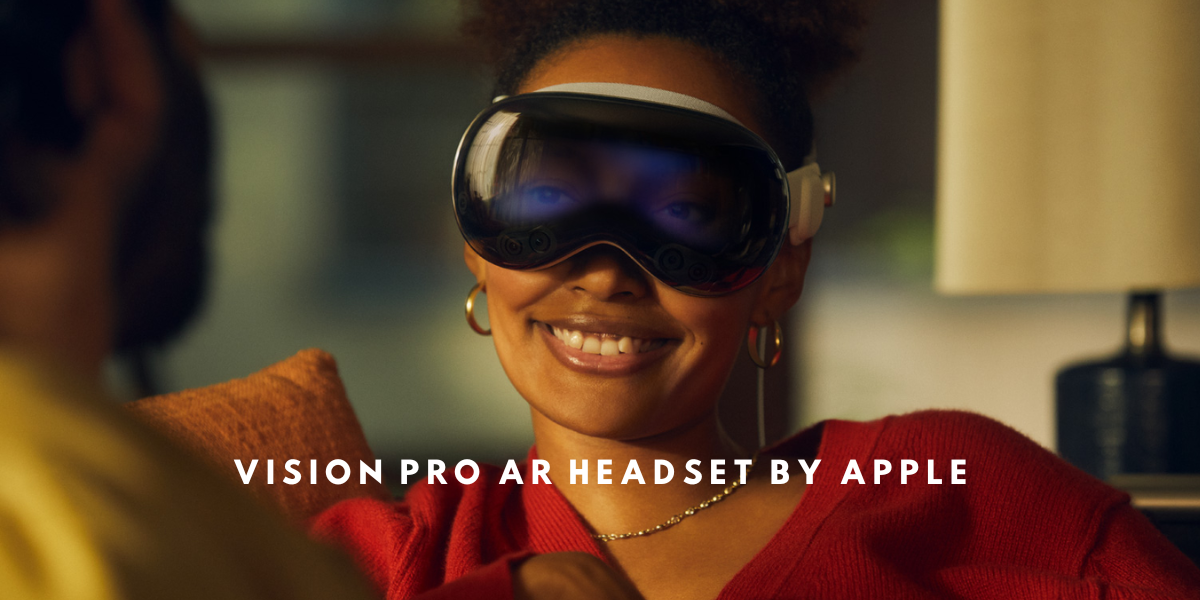 After seven years of development, Apple has finally revealed its augmented reality headset called Apple Vision Pro. As rumors had stated, it features a separate battery pack and is controlled with eyes, hands, and voice. It will start at $3,499 and launch early next year, beginning with the US market, with more countries coming later in the year.
"With Vision Pro, you're no longer limited by a display," Apple CEO Tim Cook said, introducing the new headset at WWDC 2023, "It's the first Apple product you look through, and not at."
The headset has a curved glass front and is based on an aluminum frame. There's a physical button for image capture. The headset mask, a "Light Seal", and strap, a "Head Band", are cloth-lined and modular, and Apple says they're flexible and can be adjusted to various face shapes and head sizes. On the sides are built-in "audio pods," providing the sound.
The device is controller-free, and you can browse rows of app icons in an operating system called visionOS. You can tap to select and flick to scroll, and you can also give voice commands, and many apps will automatically work that way. The headset also supports Bluetooth accessories, including Magic Keyboard and Magic Trackpad, and lets you connect your Mac to use inside the headset. The external battery lasts up to two hours, and you can plug it into an external power and use it all day.
A new feature called "EyeSight" uses a front-facing display to reveal your eyes to other people in the room, creating an "authentic representation of you" on the glass front achieved through an initial facial scan. The headset runs on the standard M2 chip, paired with a new R1 chip, which takes on video streaming. The displays are micro-OLED, and the three-element lens is designed to improve the imaging from all angles. Zeiss created custom prescription glass inserts for the headset rather than having Apple accommodate the wearer's glasses.
The device will be available early next year at $3,499, around £2,815, or AU $5,290 when converted. If you plan on purchasing the headset when it's released, it's best to start saving now.