Ying Tan, Former Dynamo CEO taking over from founder of Habito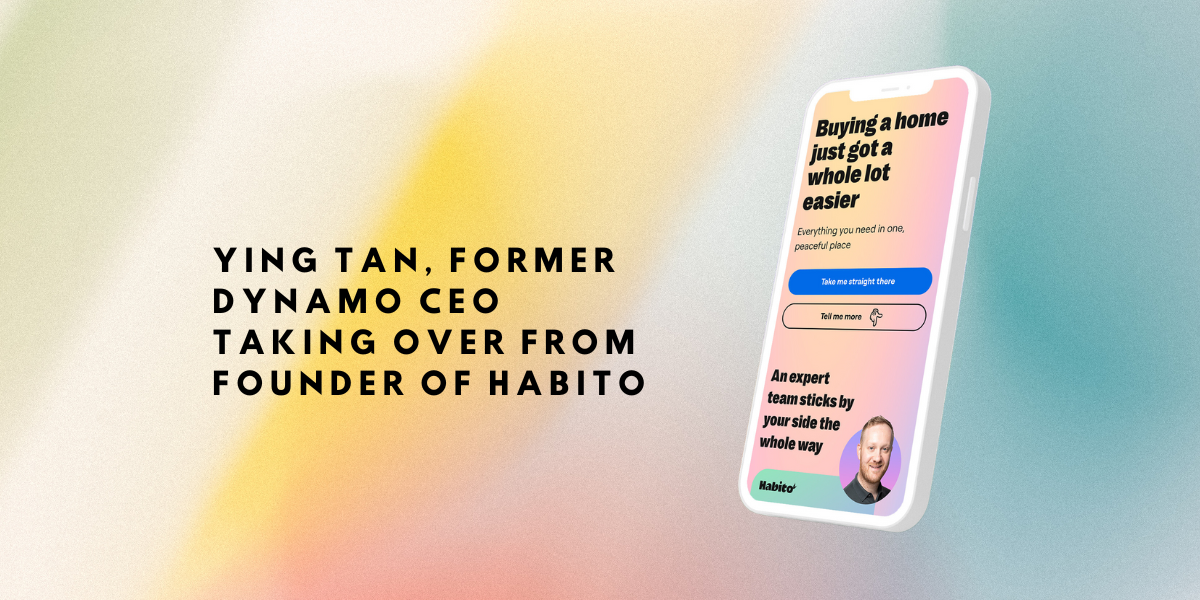 Daniel Hegarty has decided to step down as the CEO of Habito after eight years. Habito is a digital mortgage broker and has raised an undisclosed amount under the leadership of Ying Tan and him becoming a significant shareholder. This round comes after a £35m Series C round in August 2020 and a smaller £5m raise in September 2022.
Daniel, in his post on LinkedIn, said "I could not be more proud of what we achieved, more awed by the team I got to work with, or more grateful for everything I learned and had the chance to experience." He is pleased to let Ying take over and take the company to the next level.
Habito has been a company disrupting and taking the lead on digital transformation since 2016 with support from investors. They plan to launch new initiatives to help people buy homes and contribute to the proptech sector.
Ying shared his excitement for the role, "I am an entrepreneur, and I embark on my next exciting journey as CEO ( Subject to FCA approval) and significant shareholder at Habito the digital mortgage broker and innovative home buying service with its own conveyancing team!"
In addition, Ying also mentioned the team is very qualified to take Habito to the next level.  Ying had been away spending time with family after his last exit; Dynamo.
Habito has received over 8000 trust pilot reviews and has an average score of 4.8. Daniel will continue helping Habito and focus more on the angel investments he has made.