EV truck maker Nikola fails again to secure enough shareholder support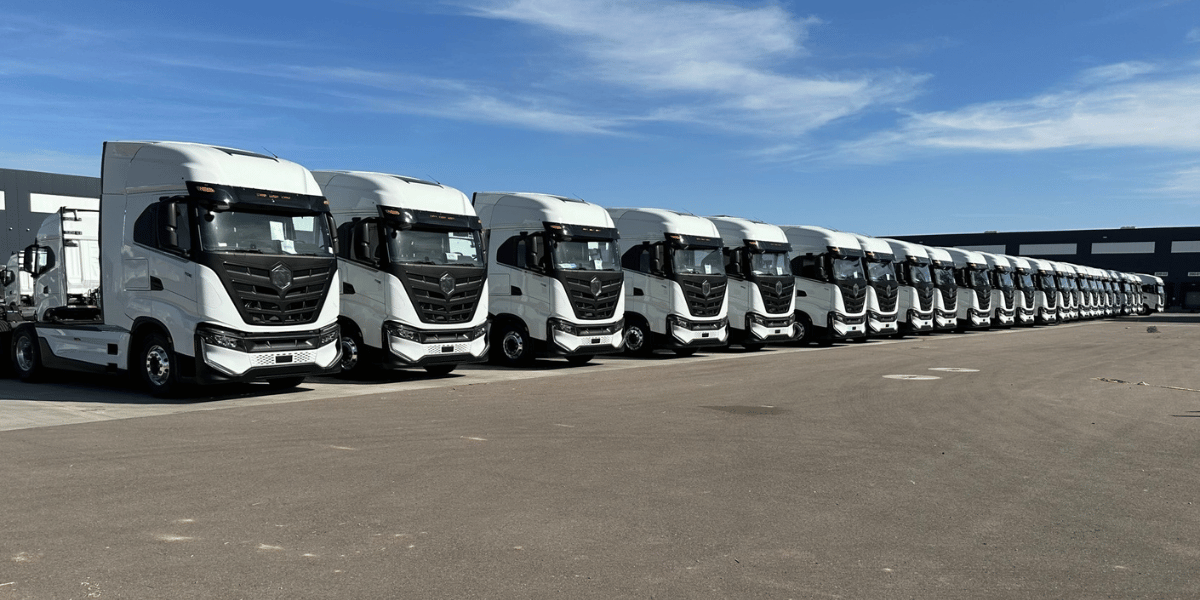 In a recent development that has sent ripples through the electric vehicle (EV) industry, Nikola, the renowned EV truck manufacturer, failed to secure sufficient shareholder support to issue more shares. This setback raises concerns about the company's ability to access capital for future growth initiatives.
Nikola, widely recognized for its ambitious vision of revolutionizing the commercial trucking industry with zero-emission vehicles, has recently been grappling with many challenges. With its aspirations to drive sustainable transportation and reduce the carbon footprint, the company has attracted substantial attention from investors and industry experts. However, the latest failure to secure shareholder support signifies a significant stumbling block on Nikola's path to success.
The news of Nikola's struggle to secure shareholder approval comes when the EV industry is witnessing an unprecedented surge in interest and investment. Major automakers and start-ups alike have been vying for a larger slice of the rapidly expanding EV market. Investors, eager to capitalize on the industry's growth potential, have closely monitored companies like Nikola for signs of success.
Nikola has announced that it has adjourned its annual shareholder's meeting and rescheduled it for August 3. The company will make another attempt to attract sufficient shareholder participation to vote in favor of a crucial measure. To proceed with the proposal, Nikola must secure over 50% of all outstanding shares to vote in favor.
Having previously faced an insufficient number of votes at its June 7 meeting, Nikola postponed the vote to July 6. However, the company could not gather the necessary support, adjourning the meeting to August 3. This additional time will be utilized to obtain the required shareholder participation for the proposal's success.
Factors behind Nikola's Failure to Secure Shareholder Support
Controversies and Allegations: Nikola's reputation has been marred by allegations of fraud and misleading statements, resulting in a loss of investor trust and confidence.
Corporate Governance and Transparency: Shareholders have become more cautious due to perceived shortcomings in Nikola's corporate governance practices and transparency, leading to heightened skepticism.
Financial Performance and Accountability: Poor financial performance, including significant losses and missed targets, has diminished investor trust in Nikola's ability to generate sustainable revenue and achieve profitability. Shareholders are looking for stronger financial accountability and a clear path toward profitability.
Competitive Landscape: The EV market is highly competitive, with established automakers and new entrants aggressively vying for market share. Nikola faces intense competition from companies with more established track records, making attracting and retaining shareholder support challenging.
The obstacles experienced by Nikola are symbolic of the broader challenges confronted by EV startups that have gone public through SPAC mergers. These companies frequently encounter investor skepticism due to their limited revenue streams and lack of profitability. Consequently, they must navigate a fiercely competitive market while simultaneously striving to secure essential funds for crucial areas such as research, development, and production.
As the date of Nikola's upcoming meeting on August 3 approaches, the attention of stakeholders and industry observers turns to the critical task of securing sufficient votes to authorize the issuance of additional shares. However, amidst this challenge, there is hope for Nikola's capital-raising endeavors, courtesy of the pending change in Delaware law. If Nikola can rally the necessary support, it will enable the company to sustain its drive towards developing groundbreaking EV technology and leaving a notable mark on the transportation industry.
In conclusion, the capital-raising struggles faced by Nikola underscore the formidable challenges encountered by EV startups that have undertaken SPAC mergers to go public. Nikola maintains a sense of cautious optimism with the eagerly anticipated meeting scheduled for August 3 and the potential alteration in Delaware law. The company's steadfast determination to revolutionize the transportation industry through sustainable solutions remains resolute, recognizing that surmounting these financial obstacles is imperative for securing a prosperous future.