Shutterstock expands deal with OpenAI to build generative AI tools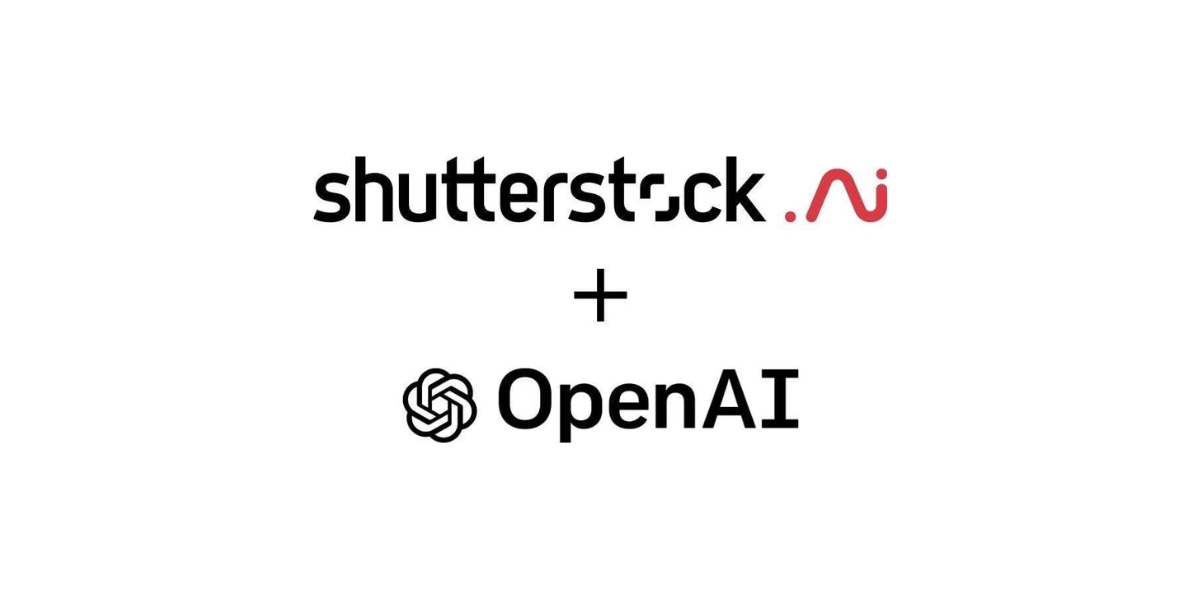 Shutterstock, the leading global provider of stock photography, videos, and music, has announced a groundbreaking expansion of its collaboration with OpenAI, a frontrunner in artificial intelligence research. This strategic partnership aims to unlock the immense potential of generative AI tools in the creative industry. Combining Shutterstock's vast collection of visual assets with OpenAI's state-of-the-art GPT-3.5 language model, companies are poised to revolutionize content creation and provide unparalleled creative opportunities.
As part of its generative AI strategy, Shutterstock has struck deals with LG, DALL-E parent OpenAI and Meta to build and adopt generative AI technologies.
"Our tools are built on an ethical approach and on a library of assets that represents the diverse world we live in, and we ensure that the artists whose works contributed to the development of these models are recognized and rewarded," said Shutterstock CEO Paul Hennessy.
Shutterstock further reveals that OpenAI will join forces to introduce generative AI capabilities to mobile users, extending its innovative offerings to Giphy, the renowned GIF library that Shutterstock recently acquired from Meta. This collaboration aims to revolutionize the mobile creative experience by harnessing the power of generative AI, enabling users to effortlessly generate captivating and dynamic visuals directly from their mobile devices.
Shutterstock CEO Paul Hennessy said in a press release said that "the renewal and significant expansion of our strategic partnership with OpenAI reinforces Shutterstock's commitment to driving AI tech innovation and positions us as the data and distribution partner of choice for industry leaders in generative AI." 
The Six-Year Plan
In an ambitious collaboration set to span the next six years, OpenAI and Shutterstock have forged a transformative agreement. As part of this partnership, OpenAI will obtain licensing rights to utilize Shutterstock's vast array of data, encompassing a wide range of visual assets such as images, videos, and music, along with their associated metadata. This strategic alliance benefits OpenAI and extends numerous advantages to Shutterstock. With "priority access" to OpenAI's cutting-edge technologies and emerging editing capabilities, Shutterstock is poised to unlock unprecedented opportunities. These advancements will empower Shutterstock's esteemed customer base to transcend the boundaries of creativity by leveraging the latest tech to transform and enhance images sourced from Shutterstock's expansive stock content library.
Shutterstock's partnership with OpenAI initially took shape in 2021, marking the beginning of a mutually beneficial collaboration. Recognizing the value of Shutterstock's vast image collection, the company provided OpenAI access to its images to train its pioneering text-to-image model, DALL-E. OpenAI CEO Sam Altman emphasized the critical role that Shutterstock's contribution played in the model's training process, highlighting the significance of their partnership.
Shutterstock compensated artists and contributors if their work was utilized for training OpenAI model
Shutterstock launched the "Contributor Fund" in the same period to further support artists and acknowledge their valuable contributions. This initiative ensured that artists received compensation when their work was utilized for training OpenAI's models, reinforcing a fair and collaborative ecosystem.
During this phase, Shutterstock integrated OpenAI's image generator directly into its website, enabling users to experience the power of AI-generated visuals firsthand. Simultaneously, the company took proactive measures by prohibiting the sale of AI-generated images not created using its proprietary DALL-E tool, ensuring authenticity and quality within its offerings.
As the collaboration between Shutterstock and OpenAI continues evolving, Shutterstock is expanding its integration efforts even further. The company plans to empower users to edit and transform any image from its extensive library, granting them unprecedented creative control and flexibility. Additionally, Shutterstock's forward-thinking approach extends to its recent acquisition of Giphy, the renowned GIF-making platform from Meta. By leveraging the capabilities of AI, Shutterstock envisions introducing innovative AI features to Giphy, revolutionizing the creation and sharing of GIFs on the platform.
These progressive developments underline Shutterstock's commitment to embracing AI-driven technologies, enhancing the creative experience, and ensuring the utmost value for its users. By combining OpenAI's cutting-edge advancements with Shutterstock's vast resources, the partnership paves the way for a future where users can unleash their creativity, explore limitless possibilities, and transform images into captivating works of art.