Preorders kick off for Framework's Modular Laptop 16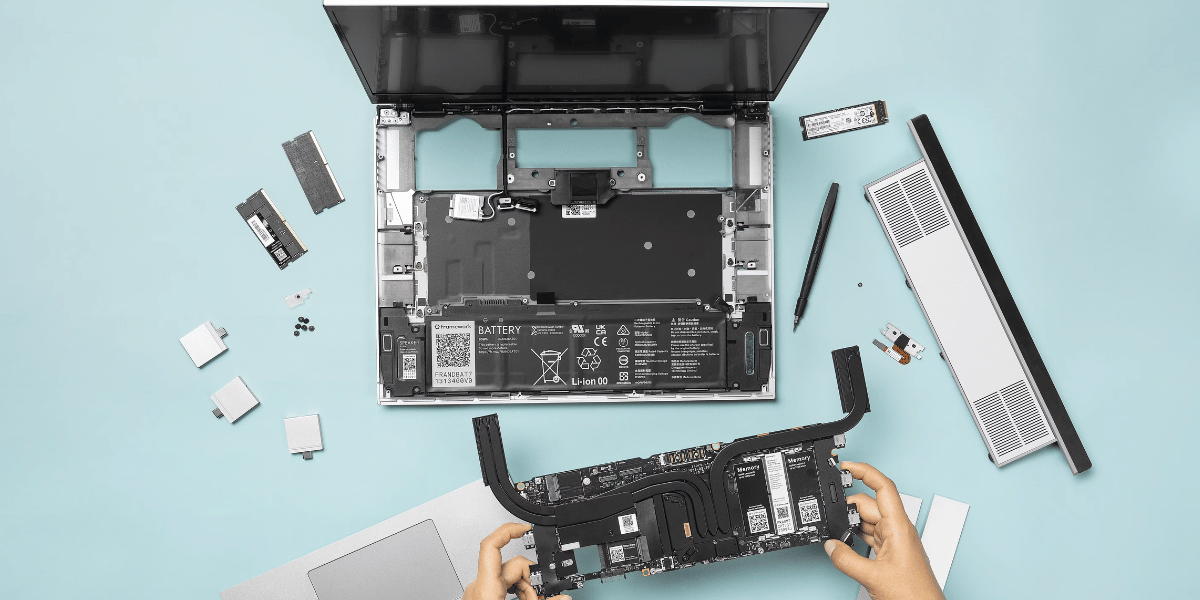 Framework, known for its innovative and customizable laptop models, has launched the preorder for its highly anticipated Laptop 16 starting at $1,399. The new device promises superior performance with the latest-generation AMD Ryzen processors and Radeon GPUs. Framework's latest announcement features innovative, sustainable, customizable laptops, attracting tech enthusiasts and casual users.
Pricing and Preorder Details
Prices for the Framework Laptop 16 begin at a competitive $1,399 for the DIY Edition and $1,699 for prebuilt systems equipped with the high-performing Ryzen 7 7840HS. The addition of the potent AMD Radeon RX 7700S Graphics Module nudges the starting prices to $1,799 and $2,099, respectively.
Customers eager to secure a Laptop 16 unit can do so with a fully refundable $100 deposit as part of Framework's batch ordering system. Framework wrote in their blog post, "A fully refundable $100 deposit is all you need to get in line. We recommend getting your order in early if you'd like to get a system this year."
Preorders for the Laptop 16 are open for customers in the U.S., Canada, Germany, France, the U.K., Netherlands, Austria, Ireland, and Australia. Framework intends to begin shipping the first batch of orders in Q4 2023.
Performance and Upgradeability
The Laptop 16 offers two powerful processor choices, the Ryzen 7 7840HS with up to 5.1GHz boost and the Ryzen 9 7940HS with up to 5.2GHz boost. The Laptop 16 also features an efficient thermal system that maintains optimal performance, ensuring the device stays cool.
The laptop's graphics capabilities stand out as well, with a built-in Radeon 780M graphics chip capable of running various modern game titles. The Expansion Bay system of the Laptop 16 enables generation-over-generation graphics upgradeability, starting with AMD Radeon RX 7700S GPU.
Premium Features
The Framework Laptop 16 boasts a 16-inch QHD+ display. Additionally, it offers crisp visuals with a 1,500:1 contrast ratio and a vibrant 500 nits brightness rating. The connectivity options for the laptop include USB 4 support, USB 3.2 ports, and DisplayPort connectivity, alongside Wi-Fi 6E and Bluetooth 5.2.
Complementing the robust performance is the lightweight design made of magnesium alloy and aluminum, with the Laptop 16 weighing only 5.3 pounds. Moreover, with its quad speakers, the laptop offers an immersive audio experience for users.
Overall, the Framework Laptop 16 impresses with its powerful performance and graphic capabilities. Preorders are now available, and those eager to get their hands on the latest technological powerhouse should place their orders as soon as possible.