Verity raises $11M for its inventory drones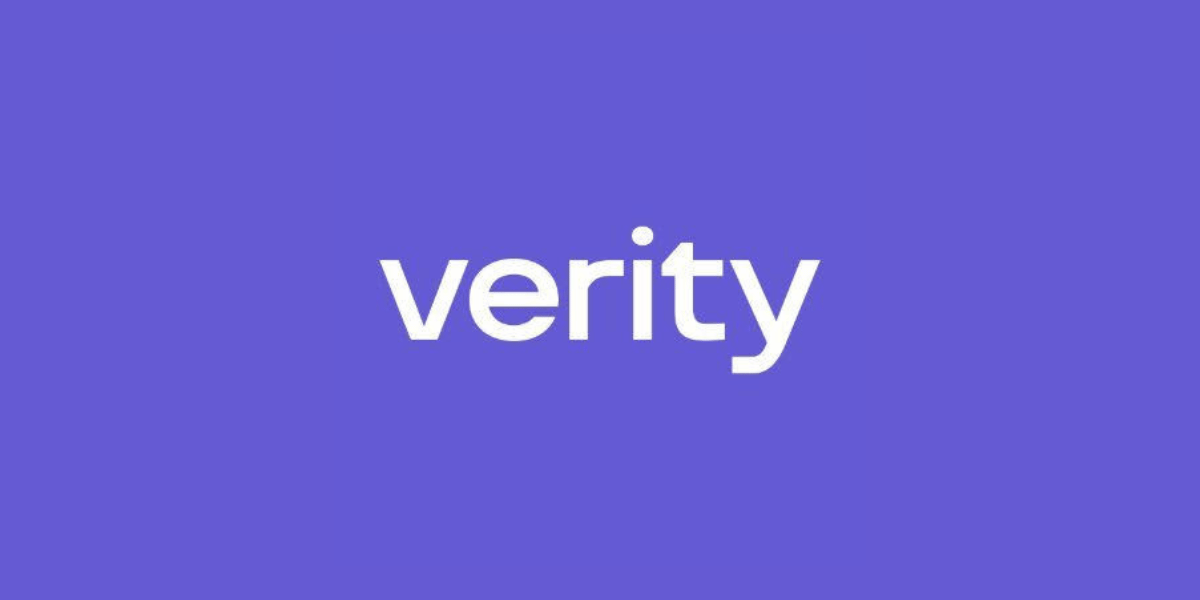 Zürich-based Verity, a pioneering company specializing in autonomous inventory drone systems, has recently concluded an oversubscribed Series B funding round, securing an additional $11 million. With this latest injection of capital, Verity's total funding now amounts to an impressive $74 million since its inception in late 2015. The successful funding round signifies investors' increasing confidence and support in Verity's groundbreaking technology.
The raised funds will be pivotal in expediting Verity's operations and addressing the surging demand for its inventory drone solutions. As the company experiences a growing backlog of deployments, the capital infusion will enable Verity to scale its manufacturing capabilities, bolster research and development efforts, and expand its talented team of engineers and technologists.
Driving Efficiency through Inventory Drones
Verity's cutting-edge inventory drone systems have garnered significant attention in the industry, offering businesses an innovative approach to inventory management. By seamlessly combining drone technology with advanced data analytics and artificial intelligence, Verity empowers organizations to streamline their inventory processes, enhancing accuracy, efficiency, and overall operational productivity.
The Series B round drew substantial interest from investors, resulting in oversubscription and ultimately increasing the funding round to $43 million. The participation of both new and existing investors in this funding milestone further validates Verity's strong market position and the potential of its inventory drone systems to revolutionize inventory management practices globally.
Verity is well-known for its commitment to technological advancement and continuous improvement. The additional funding will facilitate ongoing research and development initiatives, enabling the company to refine its existing inventory drone systems and develop new features that cater to the evolving needs of businesses in various sectors.
Verity's system has been successfully deployed in approximately 13 countries, providing an unparalleled solution that eliminates variability in inventory management. The system replaces manual processes with fully automated warehouse drones that operate autonomously, requiring no human operators. These advanced drones can navigate and operate even in low-light conditions, ensuring seamless performance. Additionally, Verity's system offers the advantage of swift installation, with a streamlined setup process achievable within a week.
Future Outlook
With the increased resources, Verity aims to meet the growing demand for its inventory drone solutions, further solidifying its position as a leader in the autonomous inventory management space. The funding will also support the company's strengthening customer relationships, expanding its market presence, and pursuing strategic partnerships with key industry players.
Verity, established by Raffaello D'Andrea, the former co-founder of Kiva Systems, renowned for its mobile robotic fulfillment system acquired by Amazon in 2012 for a staggering $775 million and subsequently rebranded as Amazon Robotics, offers a groundbreaking inventory management solution. Verity's autonomous indoor drones present a game-changing opportunity for third-party logistics providers, retailers, manufacturers, and essentially any organization needing precise inventory tracking. With an emphasis on accuracy, Verity's innovative technology ensures a zero-error approach to inventory management, providing unparalleled efficiency for businesses across various industries.
"We are thrilled to welcome Qualcomm Ventures as a new investor in Verity," commented D'Andrea. "Their clear vision of supply chain transformation perfectly aligns with Verity's mission. Their extensive expertise and global resources make them an ideal partner as we continue to innovate and scale our autonomous inventory management solution. We look forward to leveraging their insights and network."
News Source: Verity