Unitree unveils LiDAR-equipped 'Go2' robot dog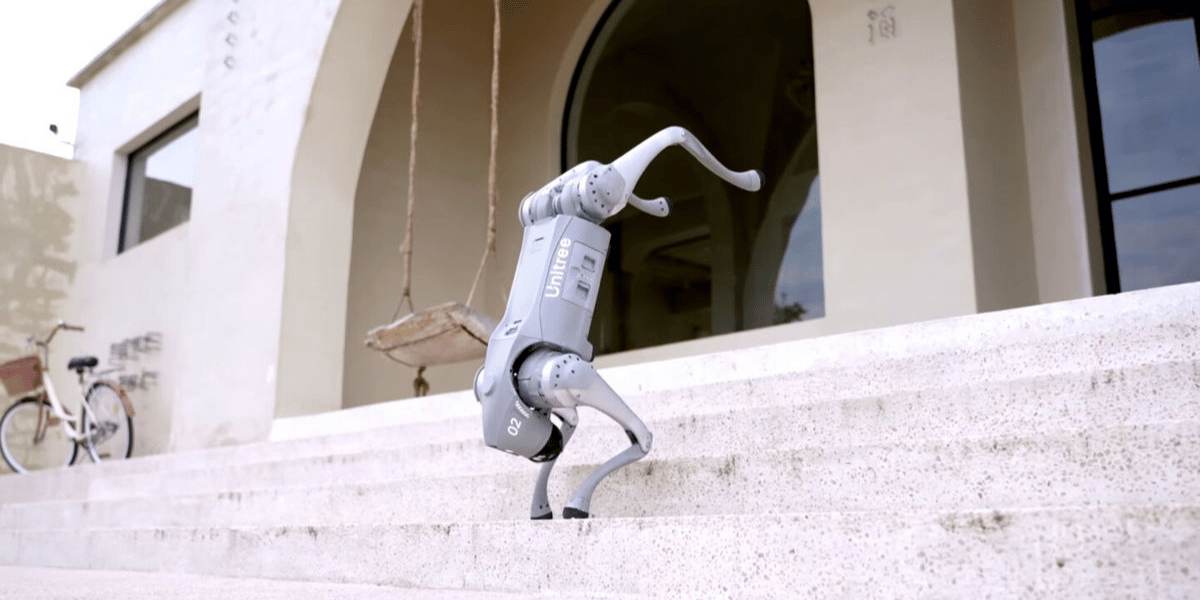 Chinese robotics company Unitree has announced the release of its newest addition to the consumer robot market: the Unitree Go2. The Go2 is a robot dog that is a sleek, compact, and agile model. With its LiDAR sensor and 12-motor system, this dog-sized robot uses advanced technology to set itself apart.
Features and Design
The compact, 30-pound Go2 boasts a 360-degree LiDAR sensor, a camera, and a flashlight on its face. Designed for agility and robustness, this nimble piece of technology can endure various outdoor conditions. It possesses an 8000 mAh battery, providing 1-2 hours of runtime, and integrates Wi-Fi 6 and Bluetooth connectivity for seamless interaction.
The Go2 robot dog impresses not just with its cutting-edge technology but also with its extensive range of performable actions. Jumping, stretching, shaking hands with its paw, cheering, pouncing, and sitting down are just a few of the many actions it is capable of. This incredible versatility is powered by its peak joint torque of 45N.m. Additionally, the Go2 uses an internal trace connecting technique and heat pipe coolers for effective temperature regulation, ensuring the robot dog performs optimally without overheating.
GPT Integration
A unique feature of the Go2 is its capacity to understand and reply in natural language. This advanced model has an embedded GPT chatbot that allows for real-time engagement. This unique feature allows the dog to understand human commands. The robot can recognize and carry out different voice commands like "shake hands" to walking alongside the owner.
Pricing
The Go2 robot dog offers value for money and comes in two variants. The base model, including many high-tech features, is available for $1,600.
The Pro model, priced at $2,800, offers advanced features such as voice command recognition, media playback, 4G connectivity, and a faster top speed of 3.5 meters per second.
The Go2 robot dog marks a significant leap forward in consumer robotics, presenting an affordable, high-tech alternative for robotic enthusiasts and the general consumer. Pre-orders for this innovative tech pet are now open. However, it's crucial to note the added costs, such as shipping and duty charges, for customers based in the US.
It will be intriguing to witness how this release affects our daily lives as a new era of consumer robotics begins.