FedML Closes $11.5 Million Seed Round to Help Companies Build and Train Custom Generative AI Models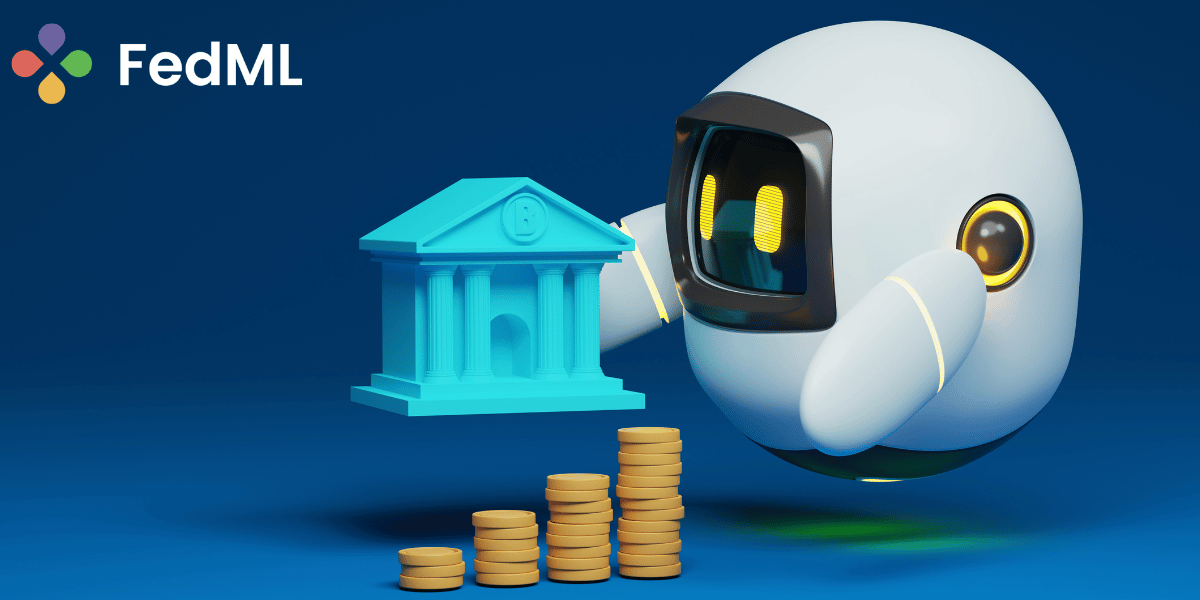 FedML has announced the closing of its $11.5 million in seed funding to expand the development of its distributed MLOps platform. Growing investor interest and commercial demand for massive language models, popularised by OpenAI, Microsoft, Meta, Google, and others, motivated the oversubscribed fundraising round. It will assist businesses in effectively training and serving custom generative AI and large language models using proprietary data while reducing costs through decentralized GPU cloud resources shared by the community.
The seed round was led by Camford Capital, along with additional investors Road Capital, Finality Capital Partners, PrimeSet, AimTop Ventures, Sparkle Ventures, Robot Ventures, Wisemont Capital, LDV Partners, Modular Capital, and the University of Southern California (USC). FedML previously raised nearly $2 million in pre-seed funding.
Many organizations are keen to train or fine-tune custom AI models using company-specific and/or industry data. It will help to utilize AI to solve a variety of business needs ranging from customer service and business automation to content production, software development, product design, and so on.
Unfortunately, due to high data, cloud infrastructure, and engineering expenses, custom AI models are extremely expensive to construct and maintain. These costs are rising because of the high demand for GPU resources, which is causing global shortages. Furthermore, the proprietary data used to train custom AI models is often sensitive, regulated, and/or siloed. FedML removes these constraints by utilizing a "distributed AI" ecosystem.
AI Innovation through FedML:
FedML is a pioneer in custom AI creation. It employs distributed AI and federated learning to assist businesses in building and training their own AI models. FedML's enterprise software platform and open-source library enable developers to train, deploy, and customize models across edge and cloud nodes at any scale. FedML's distributed MLOps platform uniquely enables sharing of data, models, and compute resources in a way that preserves data privacy and security.
The company hosts the top-ranked GitHub library for federated learning and is used by more than 3,000 developers globally and 10 enterprise customers spanning multiple industries.
"We believe every enterprise can and should build their own custom AI models, not simply deploy generic LLMs from the big players," said Salman Avestimehr, co-founder and CEO of FedML, and inaugural director of the USC + Amazon Center on Secure & Trusted Machine Learning. "Large-scale AI is unlocking new possibilities and driving innovation across industries, from language and vision to robotics and reasoning. At the same time, businesses have serious and legitimate concerns about data privacy, intellectual property and development costs. All of these point to the need for custom AI models as the best path forward."
FedML enables distributed machine learning utilizing both edge and cloud resources with advances at three AI infrastructure layers:
A powerful MLOps platform. It aims to simplify training, serving, and monitoring generative AI models and LLMs in large-scale device clusters such as GPUs, smartphones, or edge servers.
A distributed and federated training/serving library for models in any distributed settings, making foundation model training/serving cheaper and quicker. It also leverages federated learning to train models across data silos.
A decentralized GPU cloud that uses a simple "fedml launch job" command. It cut training/serving costs and saves time on complex infrastructure setup and management.
Introduction to FedLLM:
FedMl recently introduced FedLLM, a customized training pipeline for building domain-specific large language models using proprietary data. FedLLM is designed to improve the efficiency, security, and privacy of custom AI development. It's compatible with popular LLM libraries such as HuggingFace and DeepSpeed.
Developers merely need to add a few lines of source code to their applications to get started. The FedML platform then manages the complex steps of training, serving, and monitoring the custom LLM models.
"FedML has a compelling vision and unique technology to enable open, collaborative AI at scale," said Ali Farahanchi, partner at Camford Capital. "Their leadership team combines humility, hard work and perseverance with deep technical capabilities, and they've already made strong progress. In a world where every company needs to harness AI, we believe FedML will power both company and community innovation that democratizes AI adoption."