ClickUp Unveils New Features for Enhanced Collaboration and Efficiency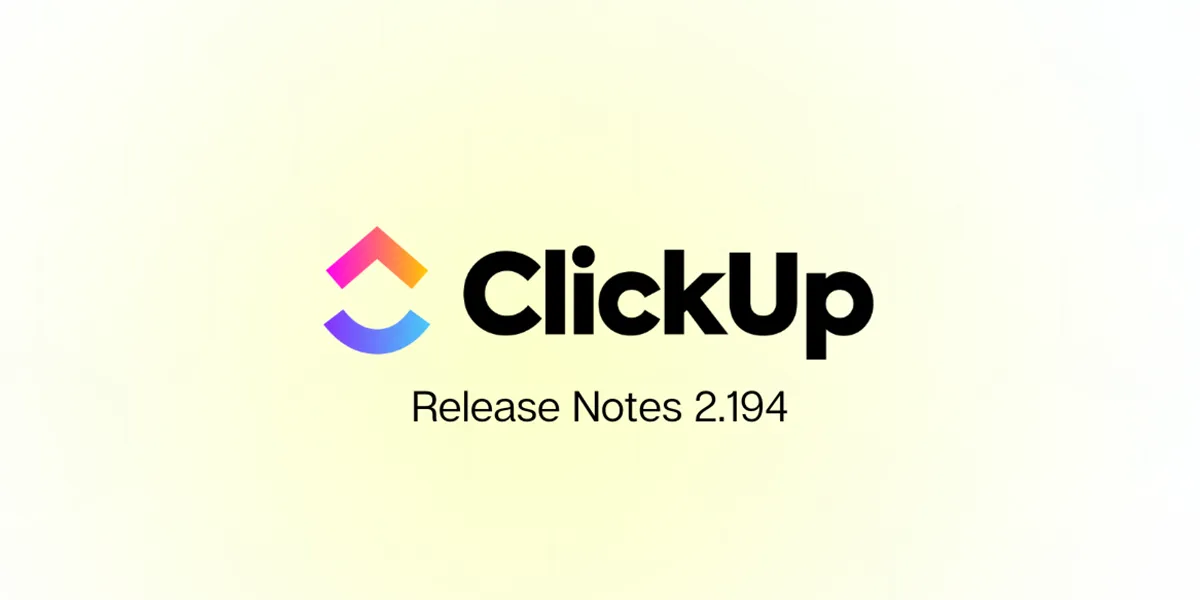 ClickUp, a comprehensive project management software, has recently unveiled a range of new features to enhance efficiency, collaboration, and user experience.
AI-Powered Subtasks
One of ClickUp's groundbreaking features is its AI-powered Subtasks. The AI generates customizable subtasks by analyzing task details, including descriptions and comments. The add-on is accessible on paid plans and during free trials.
To Generate a Subtask:
Open the subtask section and click the AI icon (top-right).
The system will create subtasks automatically.
Modify or remove the text by clicking the check mark next to the subtask.
Choose "Create subtasks" to confirm selections or "Cancel" to discard them.
By optimizing task workflows through innovative AI integration, ClickUp boosts overall project productivity. Notably, the AI innovation extends to tools like "Write with AI" to enhance task details.
Watchers on Document Pages
This feature is a game-changer for collaboration. Users can keep track of comments effortlessly without waiting for direct mentions. Whether someone is an owner, mentioned, or assigned in a comment, the system automatically designates them as a Watcher. Even if an individual isn't directly engaged, they can participate by clicking the notifications icon. Additionally, the opportunity to become a Watcher is not limited by specific plans or roles; it's available for anyone to join. By clicking the comments icon, then the bell, users can add themselves or others as Watchers.  Hence, this feature makes it simpler to remain up-to-date and involved with document changes.
To Remove A Watcher:
Open the document and click the comment icon in the top-right corner.
Within the comment section, click the bell icon in the top-right corner.
Opt to "Unwatch" to remove yourself.
Remove other watchers by clicking on their avatars.
Additional Features
ClickUp's ongoing improvements include new Templates, ClickUp University, and Dashboard updates, all aimed at enhancing productivity and refining the project management experience.