German Bionic creates exosuit for healthcare workers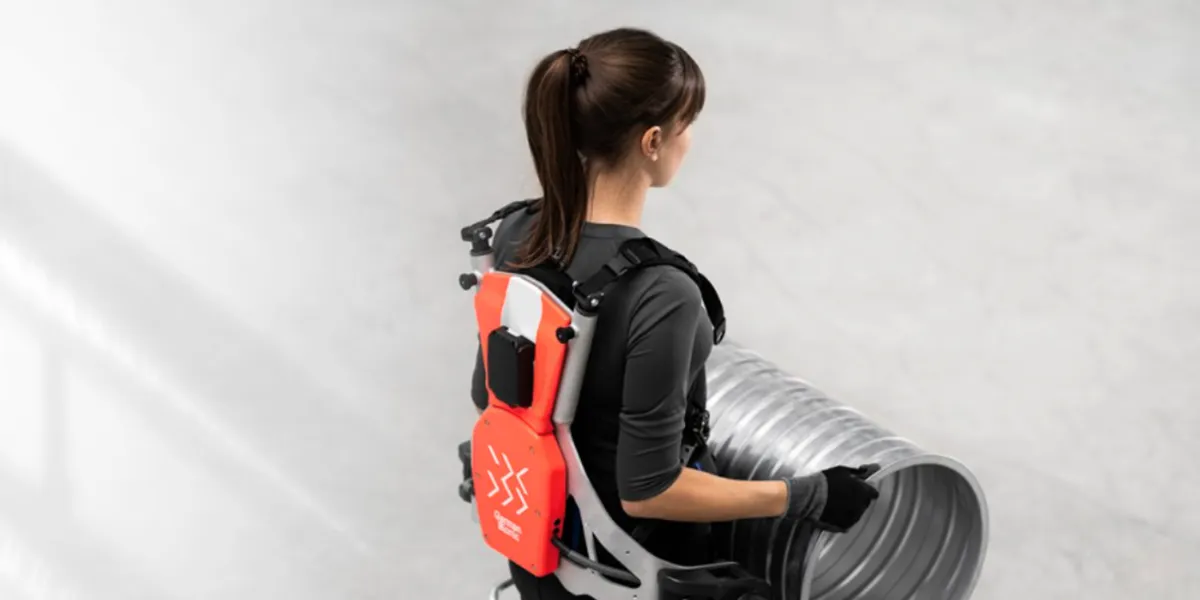 German Bionic, a leading provider of exoskeleton technology, has set its sights on the healthcare industry by launching a new exosuit designed explicitly for healthcare workers. This innovative solution aims to alleviate the physical strain and reduce the risk of musculoskeletal injuries commonly experienced by healthcare professionals.
German bionics focuses on two main categories of exosuits. The first encompasses individuals with mobility challenges who could benefit from additional movement support. The second category pertains to manual labor jobs that involve handling heavy loads and unwieldy tools, such as those found in warehouses or construction sites.
German Bionic's latest exosuit, Apogee+, occupies an intriguing middle ground. While primarily targeting the healthcare market, this suit is tailored explicitly for workers. Occupations like nursing often entail prolonged standing, walking, and bending periods, which can take a toll on individuals. During the pandemic's peak, a surge in patient admissions and severe staffing shortages exacerbated these challenges for hospitals.
"With its full range of features, our new Apogee+ power suit is designed to help ease the extremely demanding working conditions in these system-critical professions, making the jobs safer and more sustainable," says Armin G. Schmidt, CEO and founder of German Bionic. "Based on our early success in the European market, we firmly believe that our smart exosuits will soon become an indispensable part of everyday practice at health clinics and nursing homes here in the U.S."
The company created the new exosuit to assist with walking and lifting objects weighing up to 66 pounds. Additionally, they boast an IP54 rating for water and dust resistance. This makes them easy to disinfect—an essential feature for environments of this nature.
One of the key features of the Apogee is its adaptability. The exosuit can customize its fit for individual users, ensuring a comfortable and secure fit. It also offers adjustable levels of assistance, allowing users to tailor the support provided by the exosuit to their specific needs and preferences. This flexibility makes the Apogee suitable for many healthcare professionals, including nurses, caregivers, and physiotherapists.
Apogee is designed to integrate into the workflow of healthcare professionals seamlessly. Its lightweight and unobtrusive design allows users to move freely and perform tasks without hindrance. The exosuit also features a long-lasting battery, ensuring it can support healthcare workers throughout their shifts without interruption.
German Bionic aims to address a pressing issue in the industry by targeting healthcare workers. Healthcare professionals often face physically demanding tasks. This can include lifting and transferring patients, leading to chronic pain and injuries. Apogee offers a solution to this problem by providing support and reducing the risk of musculoskeletal disorders, ultimately improving the well-being and productivity of healthcare workers.