Facebook reveals multiple personal profiles feature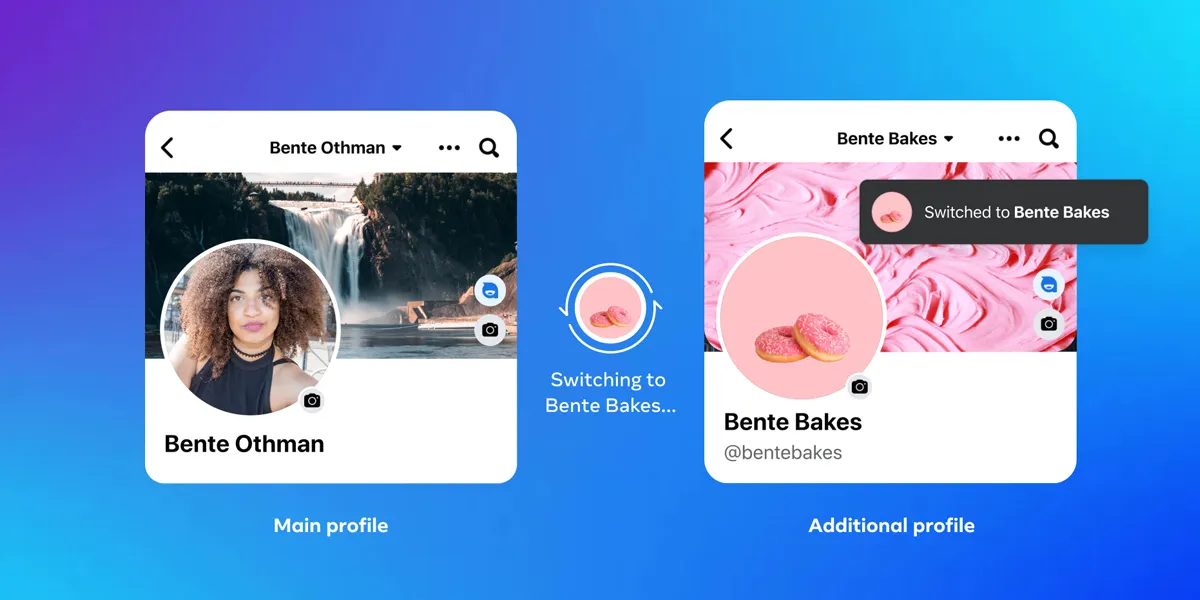 Facebook aimed to create a more customizable experience by allowing users multiple personal profiles. Whether you're a new or long-time Facebook user, you might want to maintain a distinction between your personal and professional connections. Alternatively, you may want one profile for a specific community and another exclusively for friends. By creating multiple personal profiles, you can conveniently manage your sharing preferences and the content you engage with for different aspects of your life.
After experimenting with this feature over the last year, Facebook received feedback from people that "clearer organization of friends, groups, and interests helps them feel freer to engage with the audience they believe is most relevant." This feature has only been rolled out recently, which is a surprise, considering its success on Instagram.
When Facebook launches its multiple personal profiles, features like Dating, Marketplace, Professional Mode, and payments won't be accessible at first. Initially, messaging will work on the Facebook app and web for these profiles, with plans to add more features. This option will only be for eligible adult accounts.
When you make an extra personal profile, it comes with default settings. One profile's notification and privacy settings won't affect your other profiles. Furthermore, you'll need to individually manage certain settings, such as controlling who can view the posts on that profile or send friend requests.
It's important to note that Facebook's enduring policy regarding Account Integrity and Authentic Identity specifies that your primary Facebook profile must be in your everyday name. Nevertheless, users can select any name for any additional profiles they create.