Fusion Raises $20 Million Pre-Seed Fund For Israeli Startups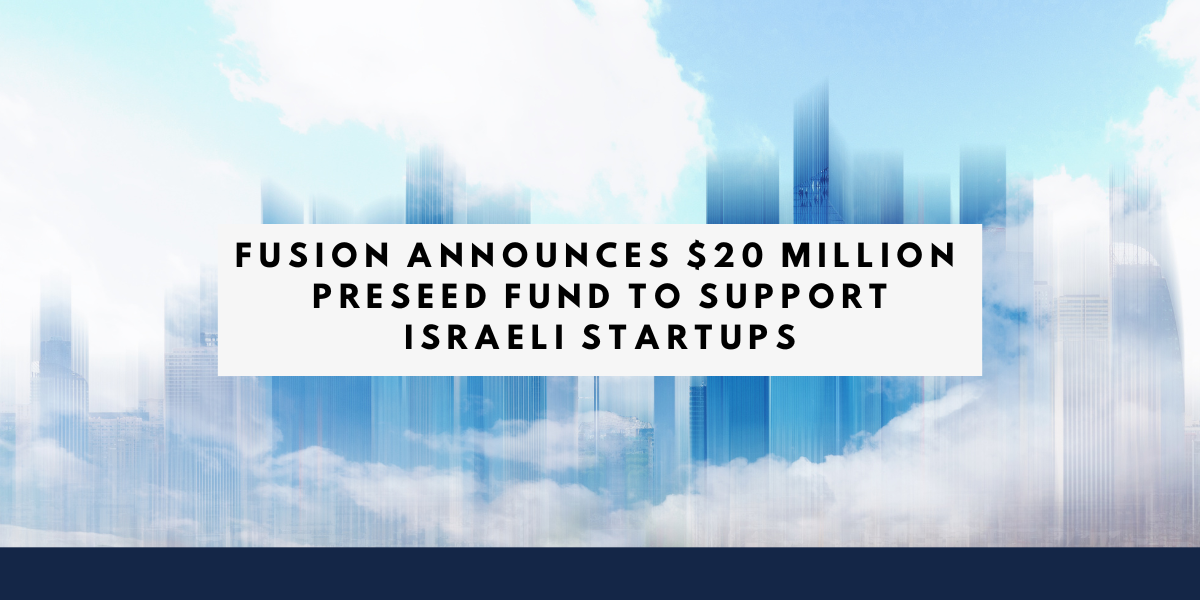 Accelerator program Fusion announced the final closing of its $20 million fund. Fusion invests $150,000 in startups across verticals between the idea and initial product/revenue stages. The fund has already invested in over 30 Israeli startups since its first closing last year, and by 2026, they intend to remain the most active pre-seed platform in Israel.
After completing the accelerator program, founders join Fusion's alumni network, which provides a broad platform of ongoing workshops and forums covering fundraising, management of a company/board in later stages, hiring, sales, and partnerships. There are over 200 founders in the program's alumni network, where they use supportive forums to share their dilemmas, lessons, and tools for leading a startup in uncertain times, overcoming obstacles, and dealing with stress and anxiety.
The fund is backed by industry leaders, including global software investor Insight Partners, Gigi Levy-Weiss, Liad Agmon, and Ofer Ben-Noon, among 70 other serial entrepreneurs and venture capitalists from Israel and the US. The fund's special advisors include Daniel Shinar, Michael Ronen, Perry Wallack, Hagi Schwartz, Hemi Zucker, Clancey Stahr, and Shani Zanescu.
"At a time when investments in Israel declined by 75% compared to last year, we believe it's a great time to continue investing in Israeli companies and take risks where other angels and venture capital firms may hesitate or stall," says Guy Katsovich, co-founder at Fusion, "We plan to continue at the same pace, as opposed to the trend we've seen in the last few years: Raising (too) large funds and deploying the capital (too) quickly. We want to replace the 'friends and family' round and be the first to give startups a check with the incorporation."