Couch in an Envelope: Ikea Design Thanks to AI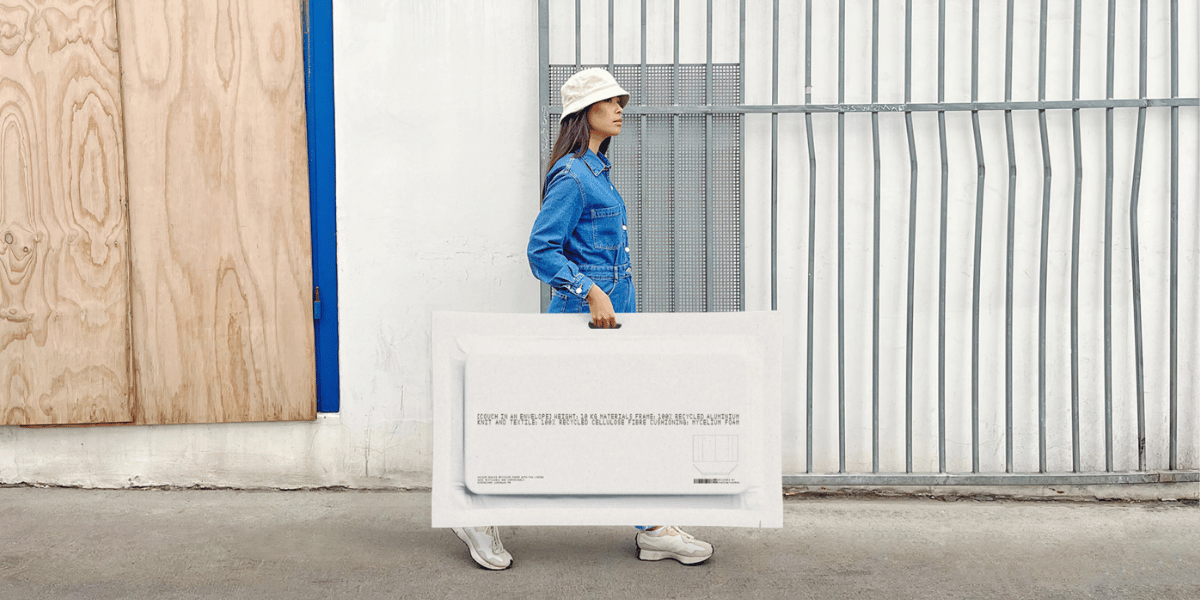 As part of SPACE10's more comprehensive explorations of generative AI tools, Ikea partnered with Panter&Tourron to create a couch more adaptable to modern living. The "Couch in an Envelope" is a theoretical concept that is flat-packed, modular, and would only weigh 10 kilograms.
It was made to lessen the adverse effects on the environment by disrupting ingrained materialities. The couch is made with an aluminum frame, a recycled and endlessly recyclable metal, and the cellulose-based fabrics and mycelium foam would be fully compostable or biodegradable.
Reducing the amount of materials would keep the couch lightweight, making it easier and less energy-intensive to transport. Its vacuum-sealed envelope packaging would be suitable for storage and stacking in warehouses and presentable for retail stores.
"The project is an agenda for change. To inspire designers to challenge other outdated archetypes and move towards lighter and more sustainable designs. Better for people and the planet," said SPACE10's Georgina McDonald, who works in creative and partnerships at Space10.
The couch does not require any tools for assembly. The adjustable 'wings' can be lowered or raised to seat two or three people comfortably, and the modular design allows multiple couches to be placed together to create a larger seating space.
'It's designed with freedom of space in mind,' says Georgina McDonald. 'A single couch could live in a shared apartment or open-plan space. Or, in a multi-module configuration, it can create a semi-architectural space. It's designed with our contemporary habits in mind and ready to adapt for the ones of tomorrow.'
They began by inputting prompts like 'a couch made for nomadic living' into generative AI platforms, but it was impossible to find designs outside of the typical shape of the couch at first. Therefore, they experimented with alternative prompts such as 'platform,' 'lightweight,' 'sustainable,' 'recyclable,' and 'easy to move.'
"This could negatively impact the future of design," says Alexis Tourron, designer and co-founder of Panter&Tourron. "Presently, AI can only take us so far in design innovation before craft — and the human — need to intervene."
News Source: Ikea