Typeface, which builds generative AI for brands, raises $100 million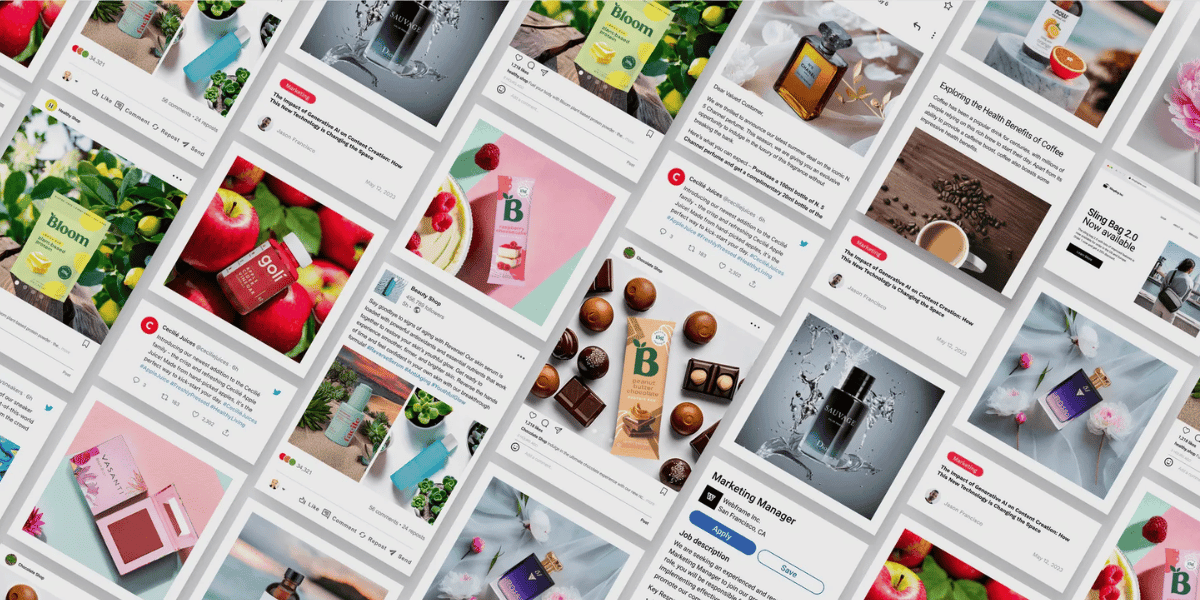 Typeface's Journey to a Billion-Dollar Valuation
Typeface has successfully raised a $100 million Series B investment headed by Salesforce Ventures, with participation from Lightspeed Venture Partners, Madrona, GV (Google Ventures), Menlo Ventures, and M12 (Microsoft's Venture Fund). The tranche, which values the business at $1 billion, raises Typeface's total funding to $165 million. Typeface will use the investment to grow its platform and staff.
The enterprise-focused generative AI company was established in 2022 by former Adobe CTO Abhay Parasnis. Typeface aimed to utilize generative AI's potential to provide advertisers with customizable, capable content. The startup quickly attracted Fortune 500 clients and partnered with industry heavyweights such as Salesforce and Google Cloud. It also raised a significant sum of money.
Several companies are now contributing to the generative AI sector. Typeface differentiates itself from other generative AI companies by emphasizing customer privacy and brand control. Above all, it prioritizes content protection. In the future, Parasnis hopes to improve Typeface's value proposition. He will do this by adding specialists in artificial intelligence, software agency, and corporate marketing.
Major Investors
In recent years, the market for generative artificial intelligence (AI) has shown to be a great field for investment. More firms and corporations depend on such rapid and easy-to-use solutions.
Salesforce Ventures' investment arm is the company's primary supporter. Since its inception in 2009, they've partnered with and invested in over 400 creative startups.
Menlo Ventures is a Bay Area venture capital firm supporting consumer, corporate, and healthcare start-ups.
Madrona Venture Group, a venture capital firm, works with digital entrepreneurs through the early phases of creation to commercial success.
M12 (Microsoft's Venture Fund) is dedicated to improving technological growth via major cooperation with Microsoft.
Lightspeed assists businesses in transforming their ideas into reality by concentrating on tomorrow's discoveries.
GV (Google Ventures), created in 2009, supports innovative entrepreneurs benefiting society with their groundbreaking inventions.
Need for Typeface
Parasnis has highlighted that modern businesses demand an AI platform that can keep up with the rate of innovation. They want assurances that every step of the process will protect the confidentiality of their proprietary information. Parasnis has realized that Enterprise leaders tell us they require a solution tailored to their needs.
The requirement for an innovative platform like Typeface arises in this situation. They create material that is radically personalized in a faster and more straightforward manner. It aids in the formation of strong ties with their target audience. Generative AI technologies represent a huge step forward in content generation as they can quickly create vast amounts of material. Their founding team has a stellar track record of developing game-changing, long-lasting media, SaaS, and AI solutions.
The Typeface platform is comprised of three major pieces. The first is a content hub where users may submit materials and criteria for generating text and graphics that are "on-brand". The second uses AI to train and customize material to a brand's voice and style. The third provides templates and workflows that can be integrated into existing systems and applications. Typeface's platform enables personalized AI models for all users while securing their data and transactions.
News Source: Cision PR Newswire