TikTok Introduces Text Posts Support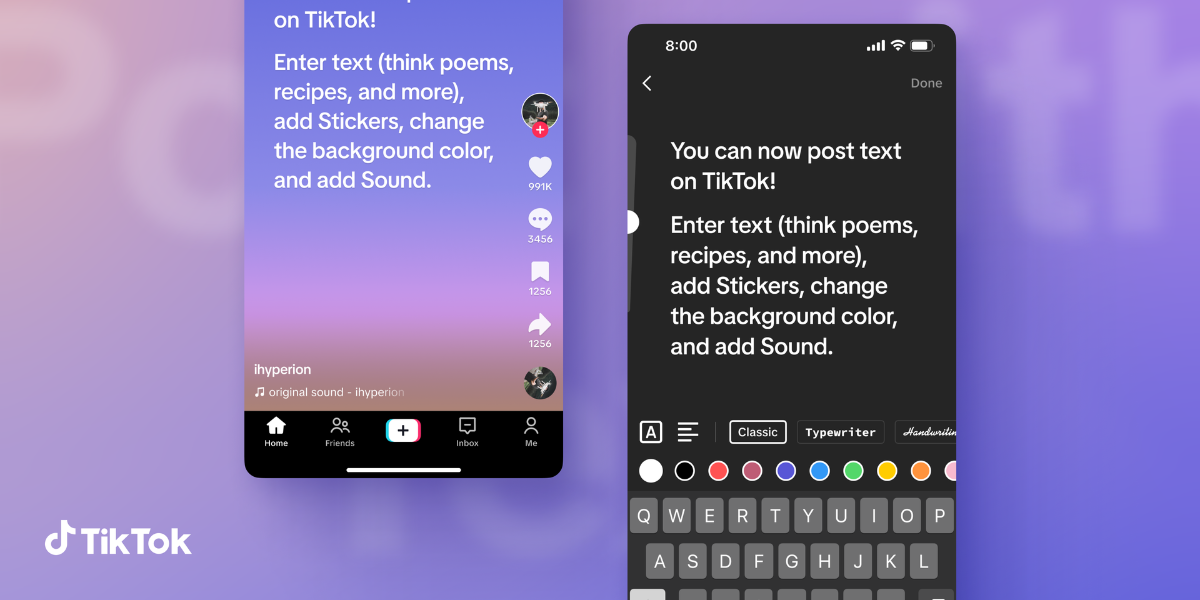 TikTok, the leading platform, has introduced support for text posts as part of its ongoing efforts to diversify content. This latest feature complements its existing short-form videos and image support, enabling users to share their stories, poems, lyrics, and other written content on the platform.
TikTok Diversifies Text Posts:
Including text posts, TikTok enhances its appeal to a wider audience seeking various modes of expression. While initially gaining popularity as a video-centric platform, adding images broadened its capabilities. Text-based content further enriches the creative landscape, giving users more opportunities to showcase their written creativity. This move puts TikTok in direct competition with other social media giants like Twitter (now X) and Meta's Threads, offering users a new avenue to share text-driven content.
TikTok remains dedicated to empowering its creators with innovative tools. Moreover, the introduction of text posts expands the boundaries of content creation on the platform. With a straightforward interface, users can easily craft their text posts with stickers, tags, hashtags, and various background colors. The interactive nature of text posts ensures they are just as engaging and dynamic as video or photo content.
TikTok Takes on Competitors:
As Twitter faces scrutiny and limits on non-paying users, TikTok seizes the opportunity to provide an alternative option for sharing text-based content. The move aligns with TikTok's commitment to providing a diverse and dynamic space for creative expression. By adding text posts to its repertoire, TikTok positions itself as a comprehensive platform catering to various content preferences. Moreover,  this strategic move enables TikTok to challenge competitors like Meta's Threads and broaden its appeal to users looking for fresh and exciting ways to interact with the platform.
In conclusion, TikTok's foray into text posts represents a pivotal moment in its evolution as a leading social media platform. By embracing diverse content formats, TikTok reinforces its commitment to empowering creators while simultaneously carving a unique space in the ever-evolving landscape of digital expression. With text post support, TikTok continues reshaping the social media landscape and redefining content creation for millions of users worldwide.